Ready to get your home organized? Start by reading these tips!
Kitchens are one of the hardest places to keep organized. Here are three simple ideas to start with:
Reorganize your cabinets so the most frequently used items are the most accessible. Do one at a time so you don't get overwhelmed.
Create stations for items you use every day, like keeping salt and pepper on a small tray.
Get rid of the clutter. When possible, put items into baskets or jars for a more uniform look.
Want to see pictures of other organized kitchen for inspiration? Just click here.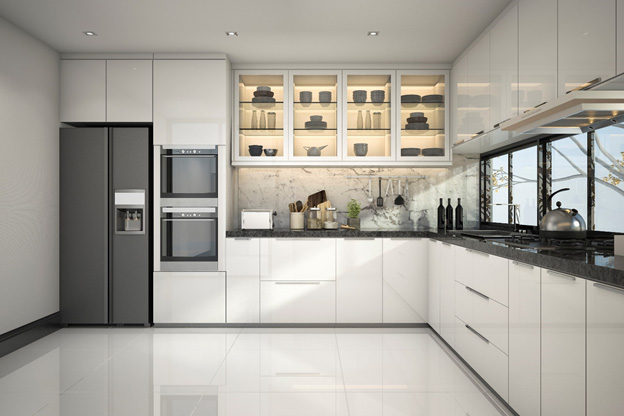 Tired of looking at a disorganized bookshelf? First, remove everything from the shelf. Then try these ideas to make it look neat and organized again:
Create little vignettes by grouping books and objects together. Remember that books can be stacked horizontally as well as vertically.
Empty space is important. If one shelf is full, create a spot near it that has more breathing room. This will make things appear less cluttered.
You don't have to organize all your books by color, but try to do some groupings where the book hues match. It will give an overall look of organization.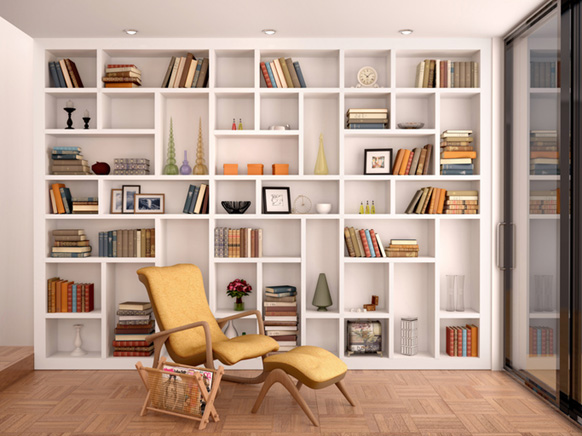 The bathroom. This is one of those rooms where items tend to congregate on countertops and shower ledges, but good storage options can eliminate that clutter.
Give each member of the family a caddy for their products. It can be pulled out when they are in the bathroom, and tucked back into the cabinets when they leave.
Drawer dividers will keep products from moving around as you open and close the drawer (keeping your makeup in the same place all the time).
Using a hanging shower caddy not only gets products off the shower ledge, but it prevents mildew buildup at the bottles' bases.
Check out more organized bathroom images here.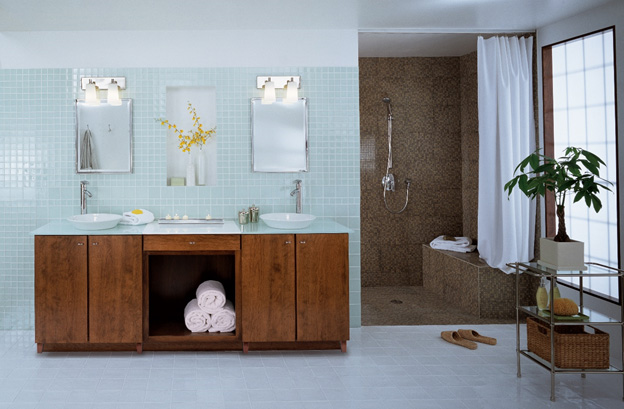 Don't let organizing get you down; it can be fun! Especially in times when things feel uncertain, a well-organized home can make things feel better. The main hints…add some color and be creative when it comes to storage vessels. Being organized doesn't have to mean being boring.