When you have pets, keeping your carpet looking clean all the time can be a challenge. Even indoor pets that don't track in dirt or debris from outside shed and spread pet dander, so vacuuming regularly is recommended. Pro tip: Medium toned fibers with a few different colors woven in are ideal for helping hide dirt from showing.
Another side effect of having pets is odors. No matter what kind of animals you have, it is never easy getting the pet smell out of your carpet once it's settled in. Your best option is to prevent odors from absorbing into your carpet and pad in the first place. Stain-resistant carpets are designed to do just that. STAINMASTER® PetProtect™ carpet resists pet stains, releases pet hair, and reduces pet odors.
The STAINMASTER® carpet cushion has a breathable barrier that helps keep moisture and spills from soaking into the cushion and subfloor which helps to clean carpet more thoroughly and prevents odors from absorbing.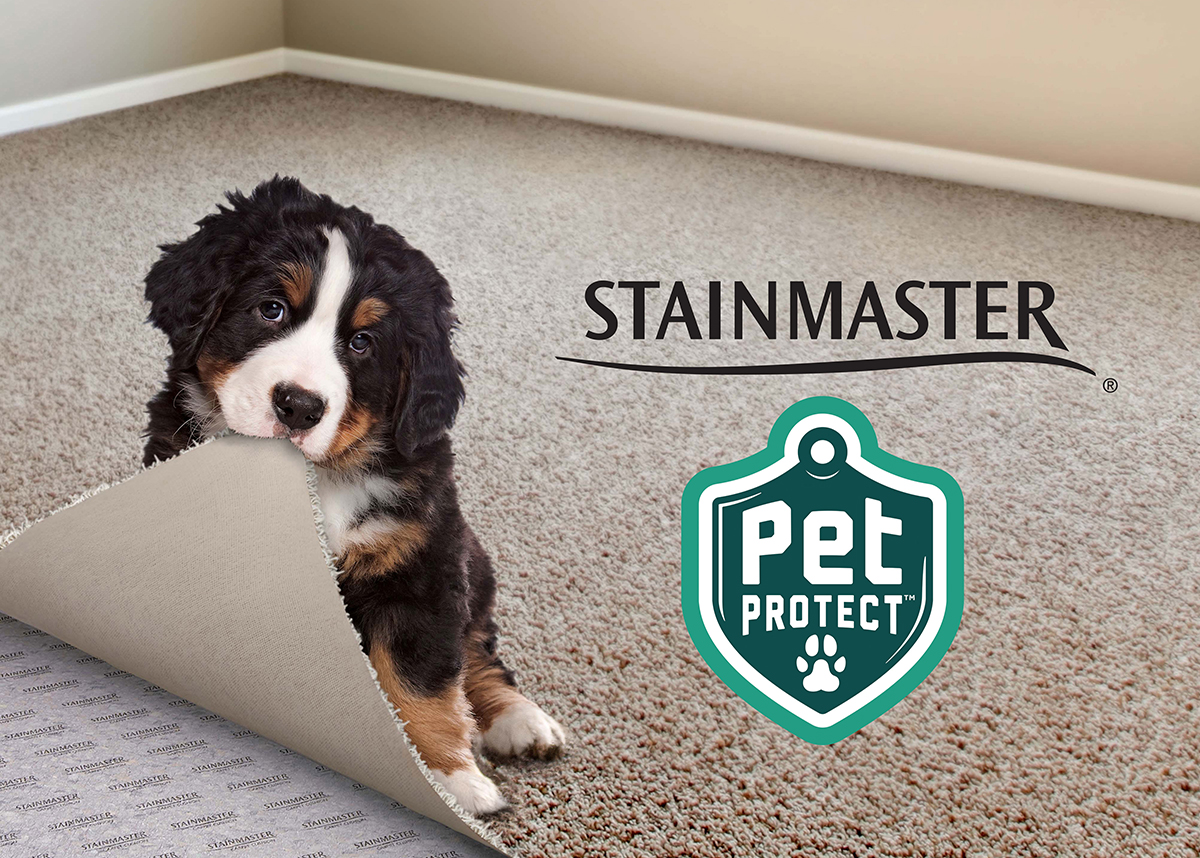 Anyone who has pets knows that accidents happen. How you handle those situations will determine how your carpet holds up under the pressure. Your best bet for avoiding stains is to catch accidents rather quickly. First, blot or step on wet spots with a stack of paper towels to pull up the urine without spreading it. Do this until your paper towels come away nearly dry. Second, apply a tested cleaning solution to the soiled area and allow it to sit for at least five minutes. Rinse with cold water.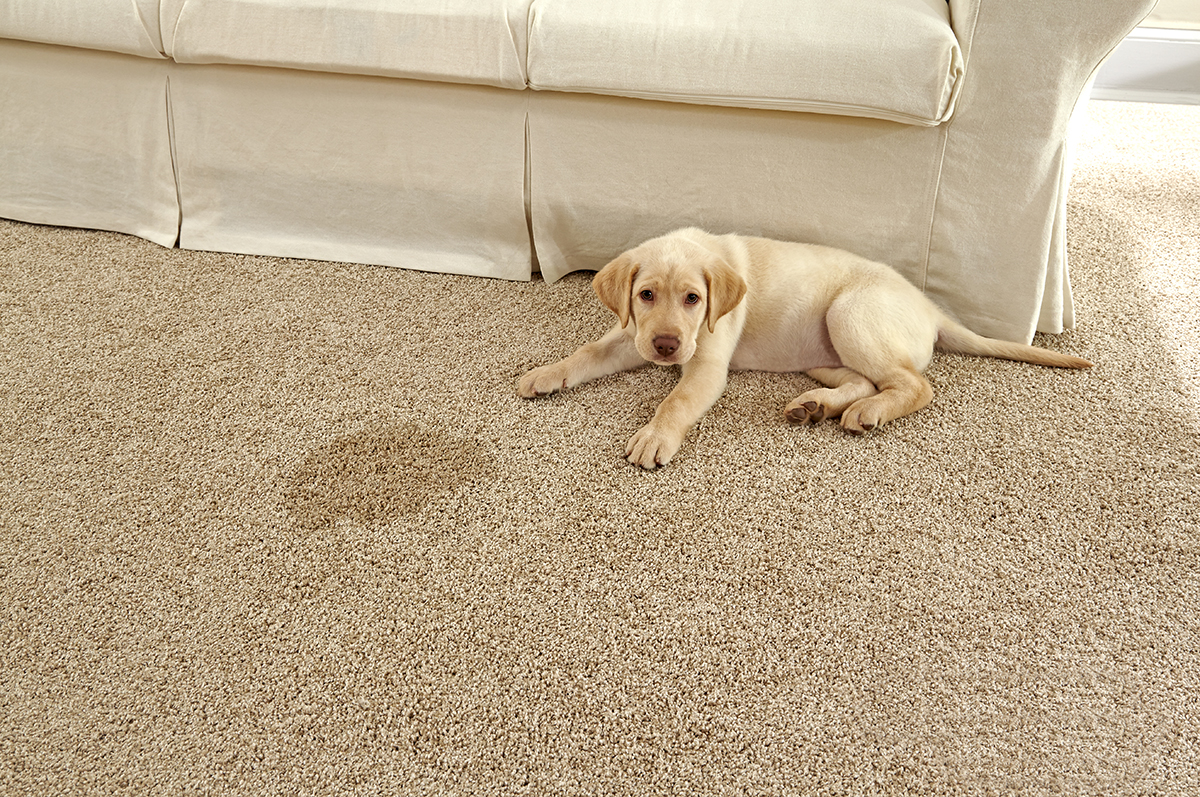 There are several things you can do to take care of your carpet when you have pets. Keeping pets' nails trimmed can help prevent damage to carpet – especially loop style carpets. A hardwood or tile entry way is another great way to prevent soiling to carpet. This prevents dirt or other outdoor debris from being tracked directly onto the carpet. Hard surfaces are much easier to maintain in that respect. Vacuuming regularly – at least once a week – and using a carpet powder will help your carpets look fresh and clean, and a steam clean from time to time will help eliminate any dander, hair or saliva that has been embedded in the carpet.