You'll be spending a lot of time in this new room with your new addition — make sure it's a practical, fun and calming space for both of you.
Whether your design theme is modern, vintage or nature inspired, this gallery of gorgeous nursery photos will give you all the inspiration you need.
You'll want to think about the flooring in your nursery. For example, if you have area rugs, be sure to put non-skid rug pads underneath so no one slips and falls.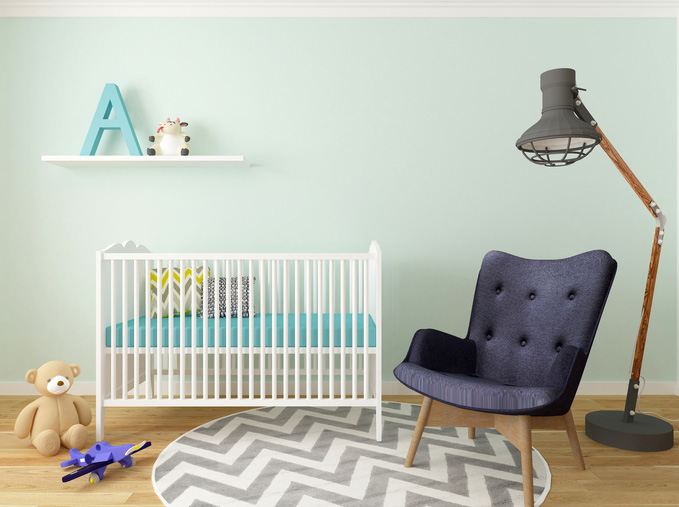 You may prefer a more traditional look in your nursery. Dark woods, romantic motifs and muted colors might be just the ticket to complete your vision.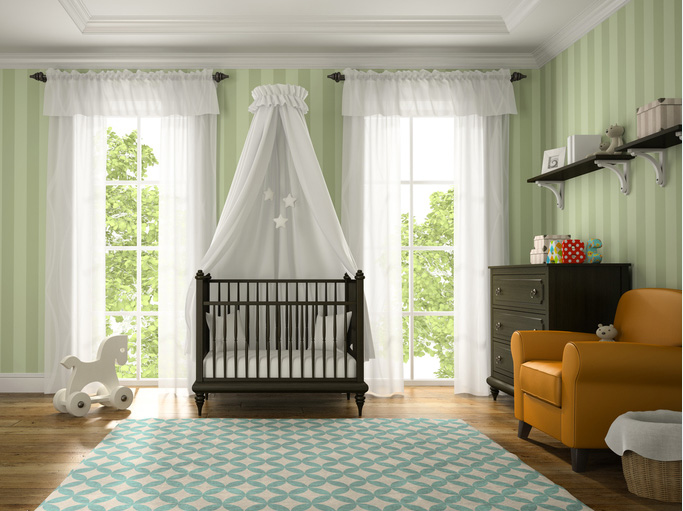 Think outside the box with your nursery. One great idea is a bed for you, so you can grab a quick cat nap while your baby is sleeping.  And don't forget storage…babies need lots of stuff!