Whether you have a dedicated room or need to squeeze a desk into a corner, here are tips and ideas to create a work-friendly home office.
An office does not need to be large to be efficient. Better Homes & Gardens shows us many ways to squeeze in a desk, whether it's in a closet turned office, a folding desktop or one placed behind the living room couch.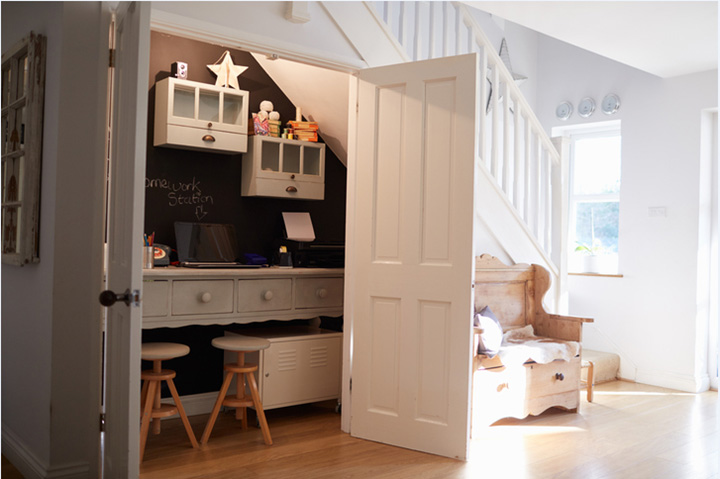 There is really no limit to what type of flooring to use in your home office, as seen in this portfolio of images on Houzz. It's mainly personal choice, although the drama of dark wood with an area rug seems pretty good to us!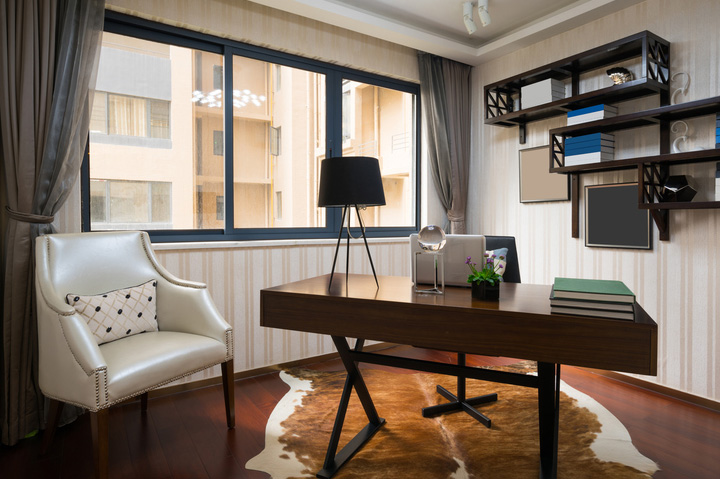 A home office is a great place for DIY projects. Whether that's personalized artwork on the walls or creative organizational ideas, here are some crafty projects to try.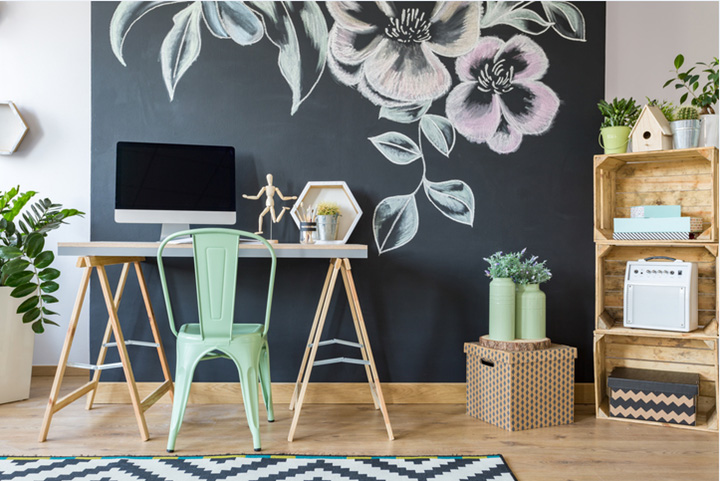 If you want lots of home office ideas, start with Apartment Therapy. They have a whole section on offices, with some neat features like 'Desk Envy', that shows how some very creative people style their spaces. There are also lots of good actionable tips that you can put to use.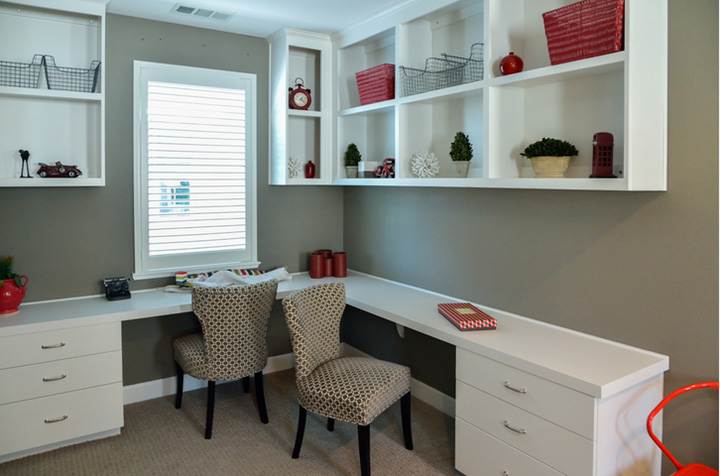 Maybe you have a beautiful home office… but aren't very productive in it!  Try these tips to get back to work while at home.