We've already established that Gray is the New Beige but this year, gray has made a big splash in the carpet scene as well. While many people often associate gray with straight lines and modern design, that is just not the case anymore.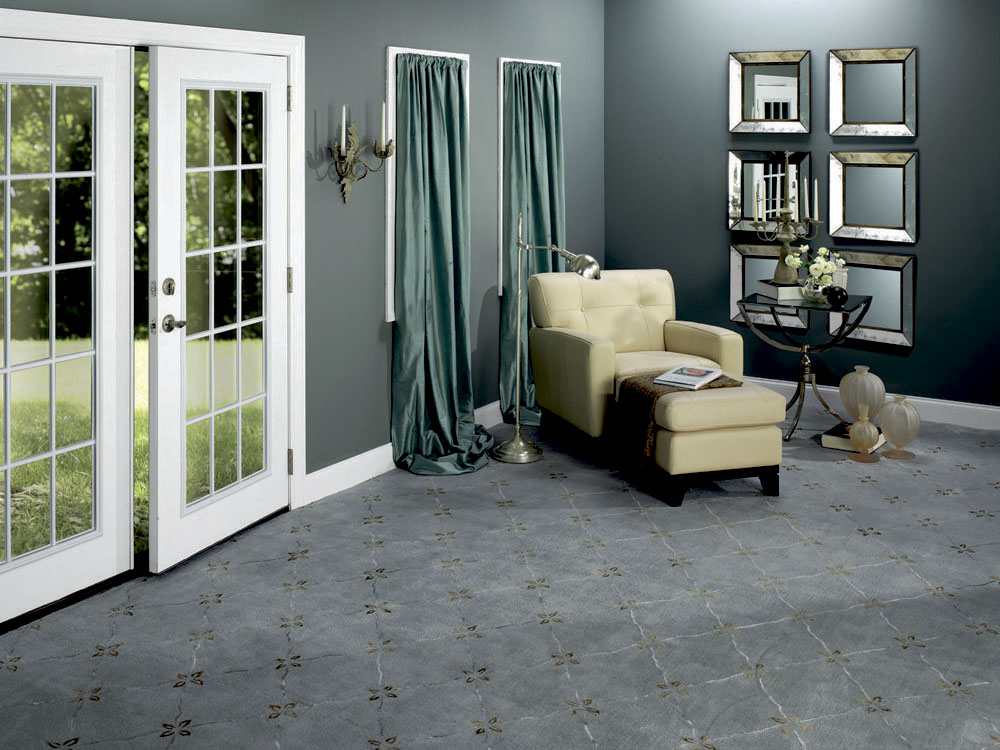 This patterned Karastan carpet is easily complimented by the cool sage-colored drapes, but adding in the pale yellow chair gives the room a touch of warmth and comfort otherwise lacking. The yellow also helps to expand the color pallet to include other warmer elements such as a brown throw.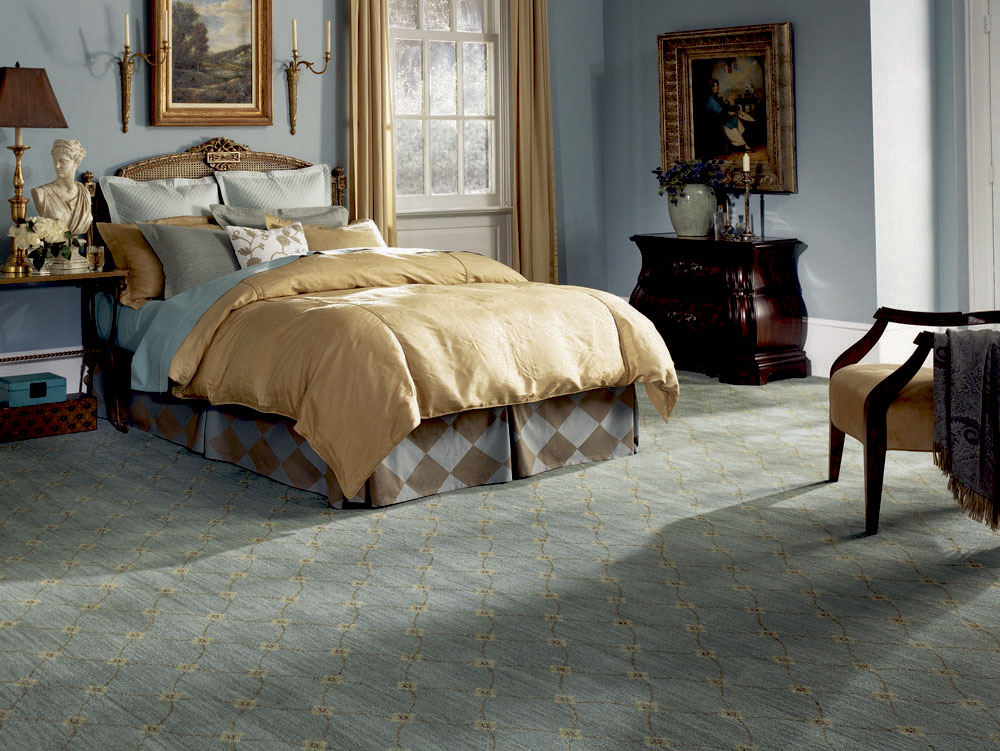 Even more cozy and warm is this bedroom. The blue-gray carpet already contains a yellow pattern which helps the antique chest of drawers and gold accents tie in easily creating an unexpected elegance.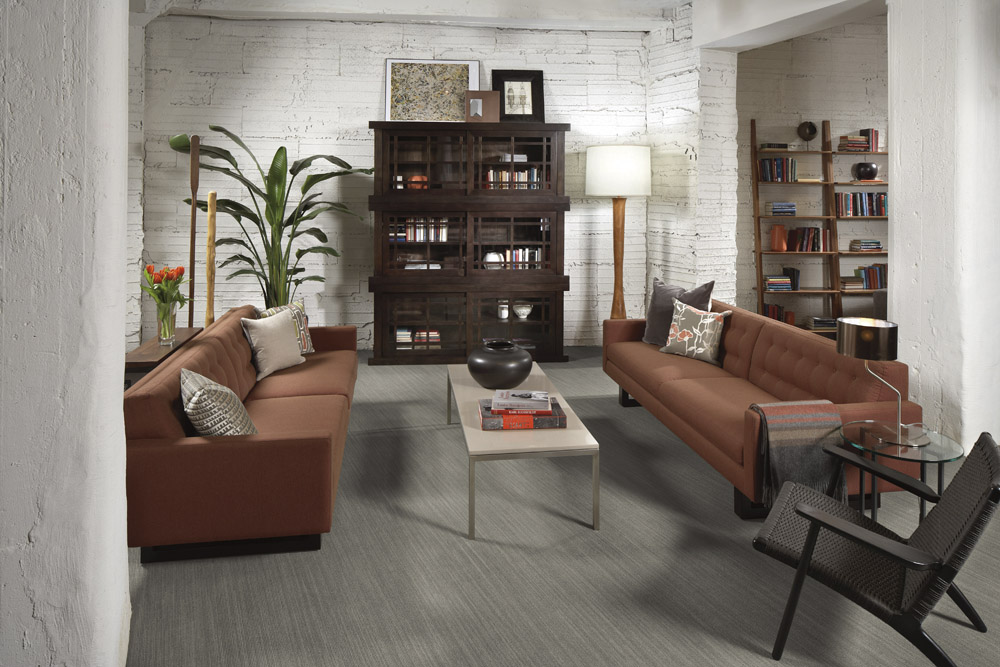 Burnt Orange couches and white-washed brick walls create a modern-southwestern vibe in this living room with simple natural wood accents in the lamp and bookshelf. The simple silhouette of the couches keeps the room from being overwhelming, preserving the integrity of the modern design.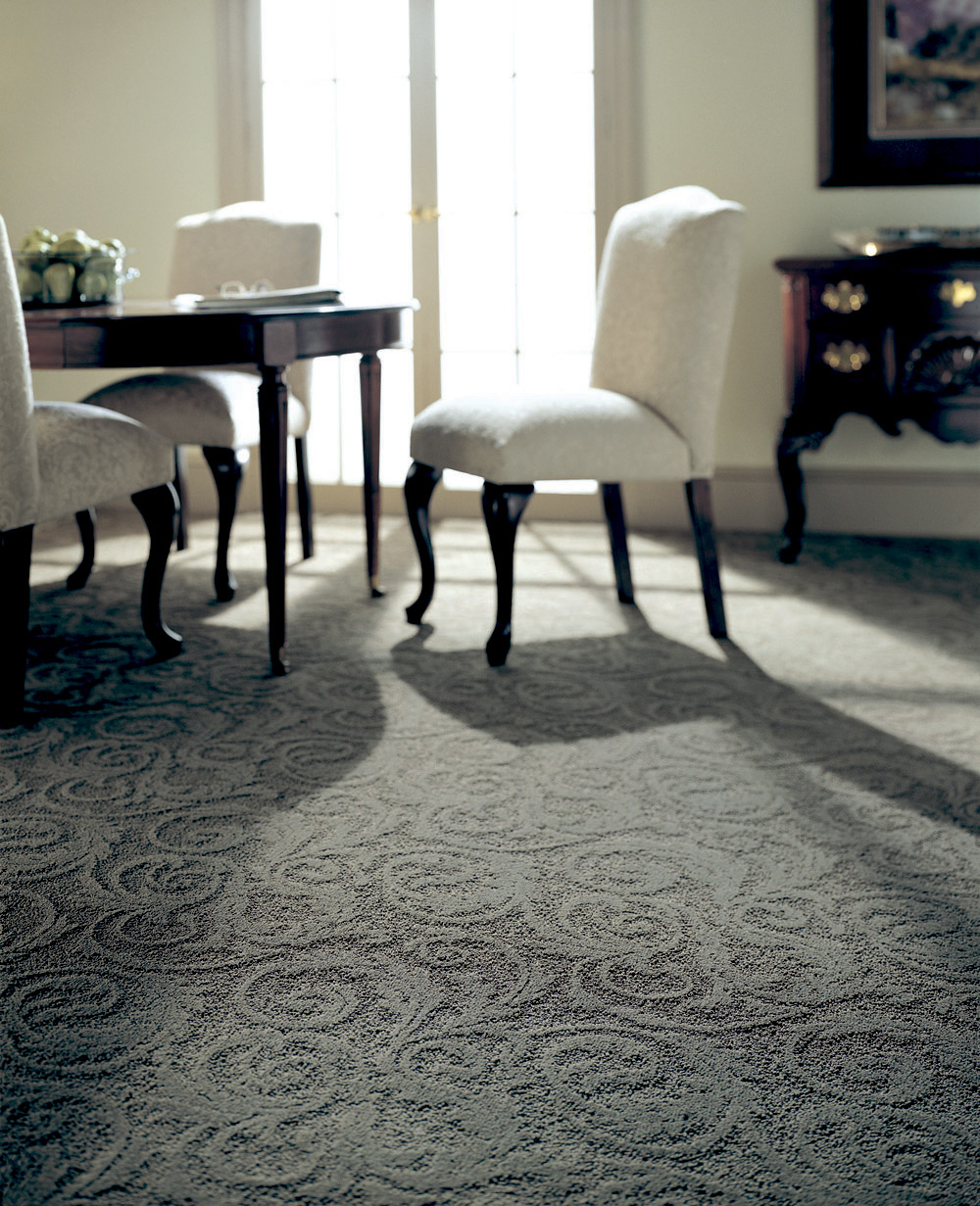 If you're looking for something more eye-catching though, this textured Karastan carpet paired with classic white chairs and ornamental furnishings causers the gray carpet to be the focal point of the room without the commitment of a bright accent wall or colorful couch you may or may not get sick of after a year or two. A classy and dramatic statement.