STAINMASTER®PetProtect® carpet features built-in stain protection against even the worst pet stains, perfect for when their everyday adventures get messy. It is design specially for homes with pets and is color safe and fade resistant, so you can clean up stains without worry.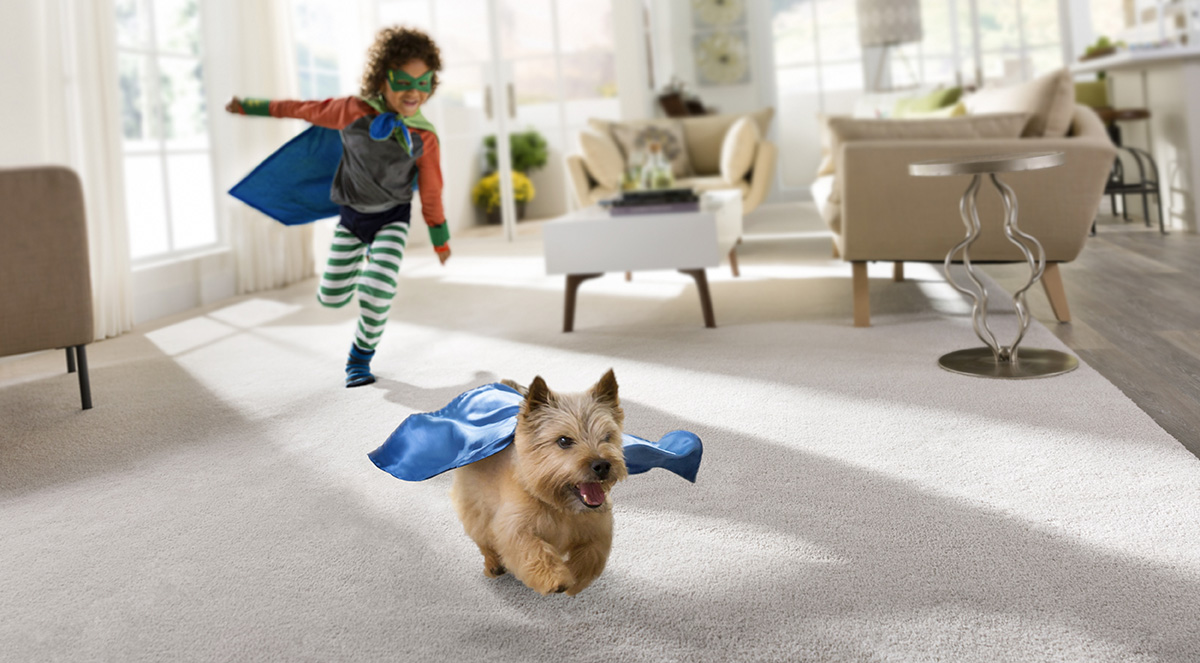 Key features: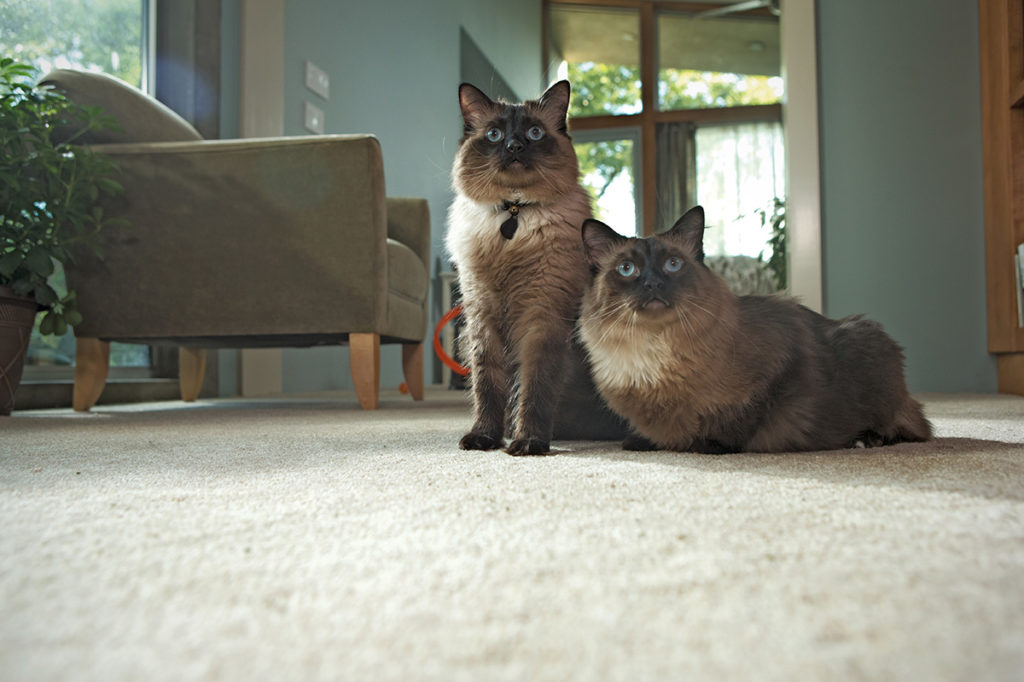 Resists pet hair
Reduces pet odors
Easy to clean
Exceptional durability and comfort
Worries about pet odors shouldn't keep you and your pets from being together when and where you like. STAINMASTER® PetProtect® is the first carpet and cushion system designed for pets and their people. It offers a breathable moisture barrier that helps stop spills and accidents from penetrating the padding and subfloor, which allows for deeper cleaning and better odor protection.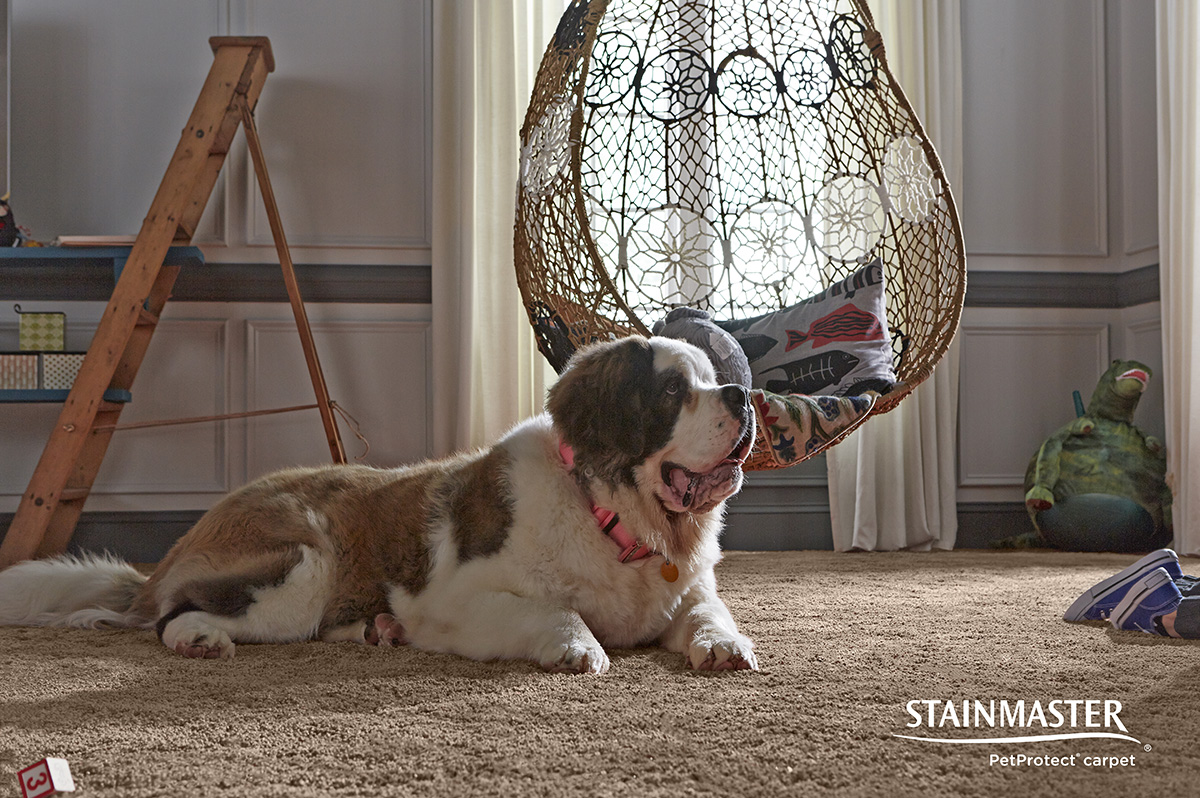 Created with pets and people in mind, this carpet makes cleanup a breeze. STAINMASTER® PetProtect® carpet reduces the hold between pet hair and carpet, allowing normal vacuuming to remove much more hair. Along with unrivaled durability, stain resistance, and odor reduction, no other carpet beats the all-around protection offered by the STAINMASTER® PetProtect® carpet and cushion system.