Anyone with a small furry companion knows that life in the company of our precious pets can be messy. Muddy paws, sandy tails, seasonal shedding, and little accidents are all a part of the pet ownership package. Fortunately there is finally a type of carpet that is specially designed to help defend against an entourage of frequent messes.
Benefits of STAINMASTER® PetProtect®
Stain-Resistance
The STAINMASTER® PetProtect® line of carpets comes in a wide variety of colors and patterns that can help naturally resist pet stains and keep floors looking sharp and well-maintained for much longer. Because the PetProtect® carpet is color-safe, its resistance to  heavy cleaners can help homeowners bring out the big guns when messes call for harsher cleaners. This natural stain resistance can be attributed to the carpet's SuperiaSD™ fibers, which have inherent stain and color-resistant properties.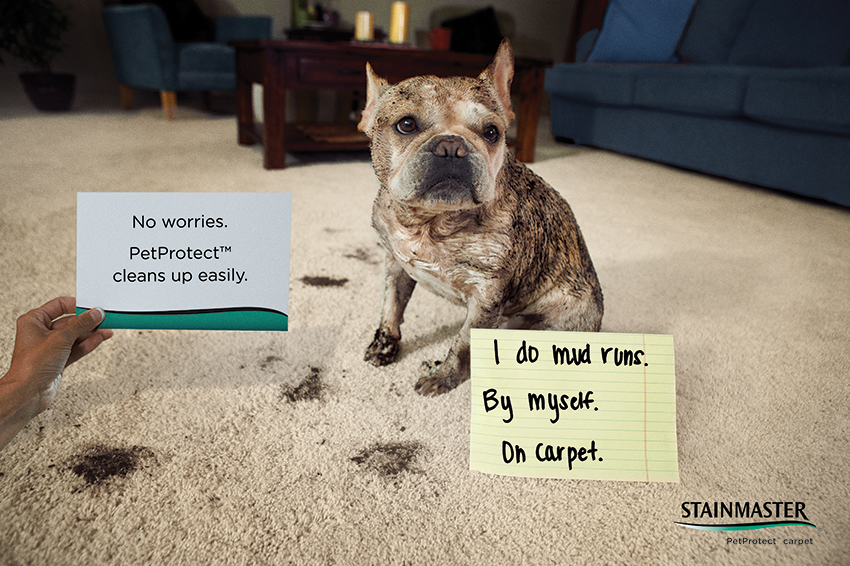 Reduced Pet Hair and Odors
Keeping down the abundance of odors can be a challenge in a pet-filled home. To keep accidents from seeping into the padding and the subfloor, the STAINMASTER® PetProtect® carpet line also offers a moisture barrier between the carpet and the cushion that provides an added layer of protection from spills and stains. This type of barrier provides some much-needed protection against accidents that happen long before you discover them, which can be a big relief at the end of a long work day. Moisture barriers also support deep-cleaning without the fear of further spreading the stain and odor.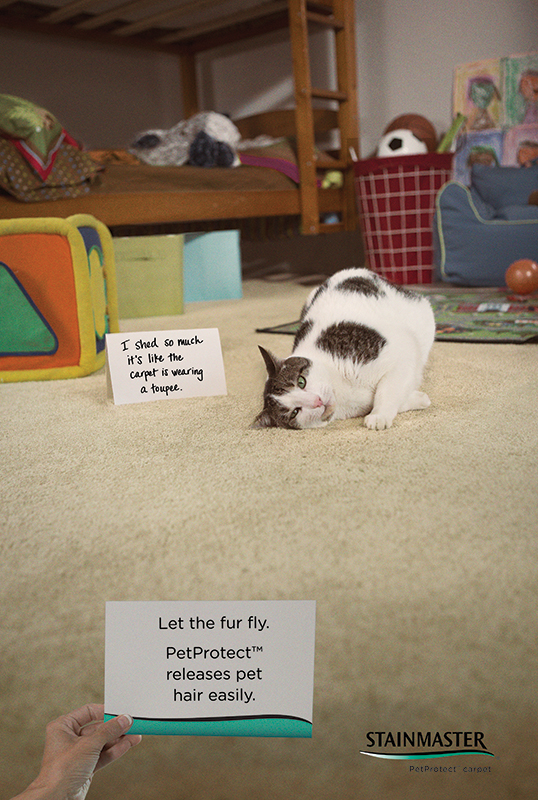 Easy Cleaning 
The STAINMASTER® PetProtect® carpet also has specialized technology to reduce the attraction between pet hair and carpet fibers. This means that vacuuming up after that big, fuzzy golden retriever or Persian cat becomes less of a practice in perseverance and more of a quick pick-up. And less hair matted into the depths of your carpet means fewer trapped allergens as well.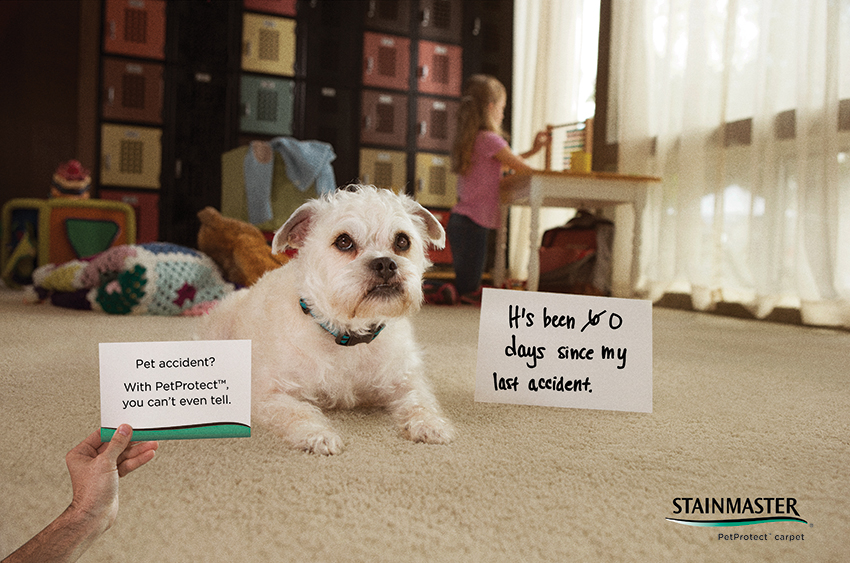 More Tips for Keeping Carpets Clean
In addition to choosing effective carpeting for your home, a rubber mat or a simple, low-cost area rug placed at the front door can go a long way towards keeping dirt and debris out of the home to begin with. You can even teach your pet to wait in the entry way for you to wipe their paws and then give them a treat as a reward for their patience. Rubber mats are also a great addition to litterboxes and can help loosen litter from cat's paws before they track it throughout the rest of the house. When it comes to carpet protection, this type of simple prevention can be worth its weight in gold.