You've heard the expression "If these walls could talk…" but what about your floors? They've been there for just as many life events and experiences as your walls, but they don't get nearly as much credit! While you take the time to decorate your walls to reflect your aesthetic and lifestyle, you might as well give the same attention to detail to your floors.
So what kind of choices are people making in their floors right now? More than ever before, the 2021 flooring trends are truly indicative of where we are in the design world right now. They're unusually realistic, personal, and reflective of the fact that homes are just as unique as their inhabitants.
Engineered Hardwood
We've said it before, and we'll say it again: life happens. If you have pets or kids—or even a heavy-footed husband—then you know no floor is safe from damage. However, engineered hardwood comes pretty dang close. With its beautiful top layer of hardwood, and its durable layers of plywood in alternating directions, it's the best of both worlds. In a time where rooms serve dual or even triple purposes, a floor that can withstand whatever life throws its way is appealing to a growing number of homeowners.
The options for engineered hardwood have expanded for not only quality but also for varieties of finishes, colors, and materials and you can expect to see it going strong throughout 2021 and beyond. Smarter materials and new technology open up even more options for your home allowing hardwood floors to be used in bathrooms and kitchens where the moisture levels make hardwood less desirable under other circumstances.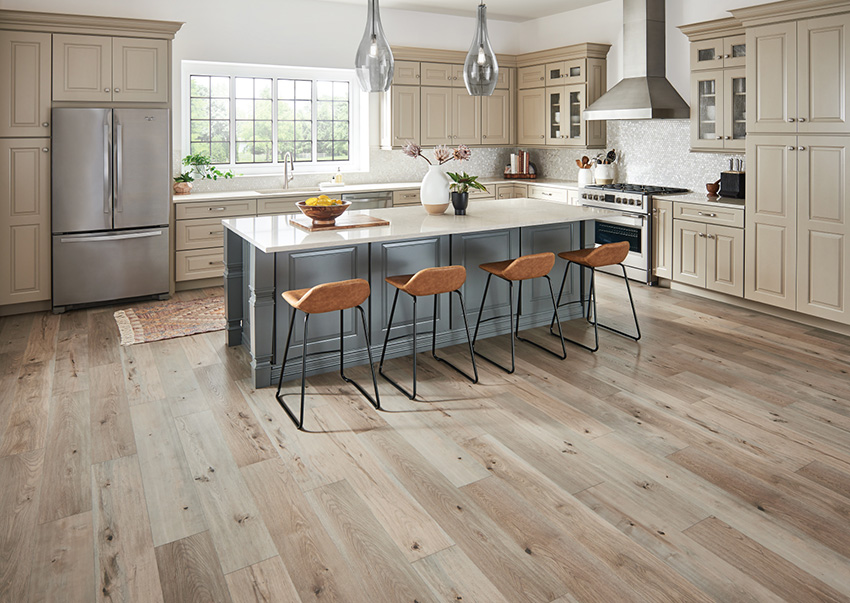 Mid-tone Woods
We've seen people moving somewhat away from the light wood of recent years and into a medium, Goldilocks shade. After the rise in light, white oak European wood floors over the last several years, in 2021 designers foresee a shift back toward a slightly darker, mid-tone somewhere right in the middle.
This is such a versatile shade that could read rustic and farmhouse-y just as easily as it could as timeless and traditional depending on the space you and the decor you surround it with.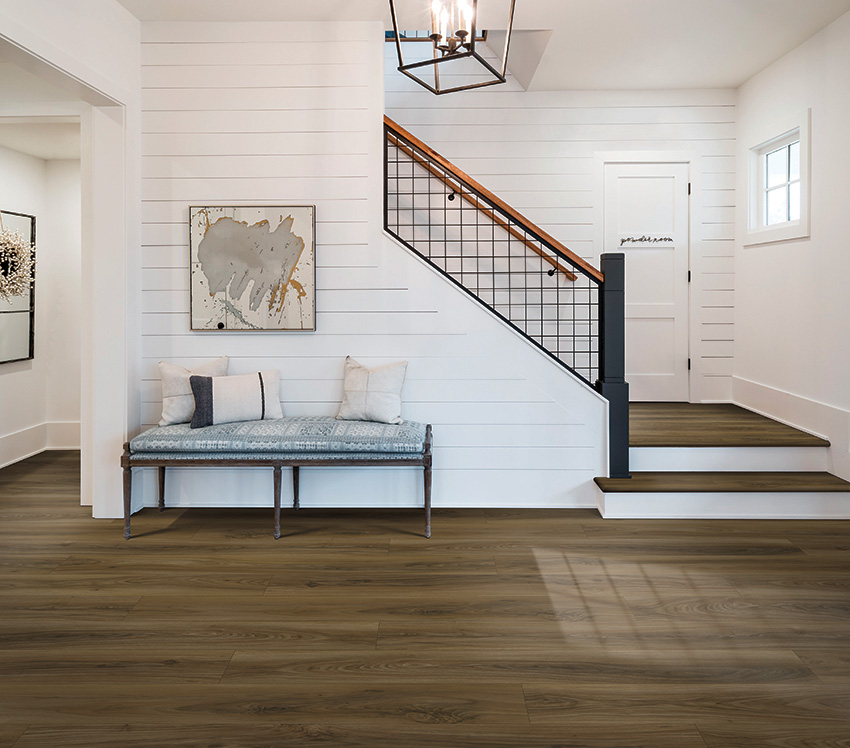 Terracotta Tiles
There's a reason why there are whole Instagram accounts dedicated to drooling over terracotta tile. It is that pretty. Maybe the traditional Italian style you are used to seeing doesn't suit your modern farmhouse aesthetic, but in 2021, there are plenty of more modern styles out there that will.
Terracotta tiles come in so many color variations and at a decent price point, they're a great option for high traffic spaces like entryways, mudrooms, and even kitchens. You can expect to see a lot more of them in 2021.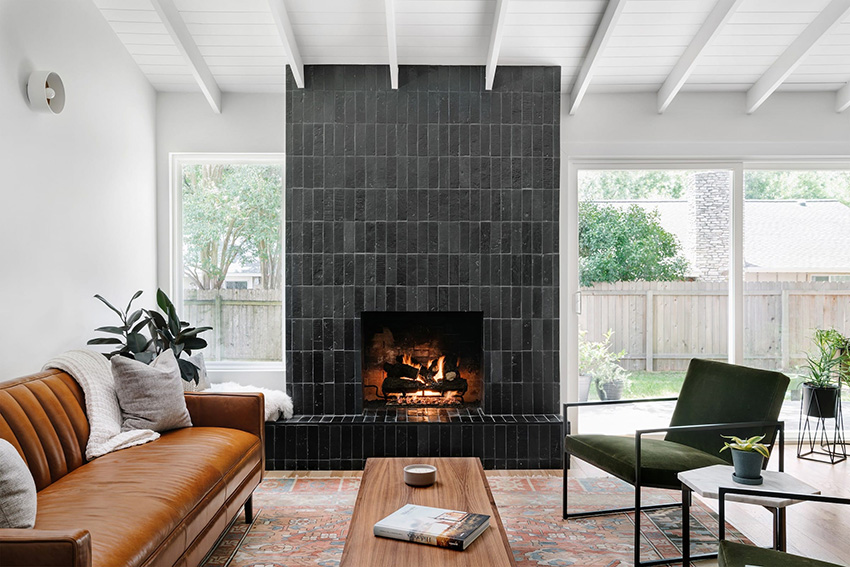 Patterned Tile Layouts
Pattern is "in" for flooring in 2021 but maybe not in the ways we've previously seen. Instead of the patterns coming from the tiles themselves (those ever-popular decorative Moroccan tiles or the painted Mediterranean tile we all know and love), pattern is coming from layout.
This results in a modern take with the same high-impact look—sometimes for less money. We've been bombarded with graphic floor tile for years now, and it's been great. But now we're getting creative, achieving that graphic look using really inexpensive tiles. 
Bold tile patterns in workhorse spaces like kitchens, mudrooms, or laundry rooms that have the capacity to pull it off. Thinking outside the typical layout of a tile can elevate a space immediately.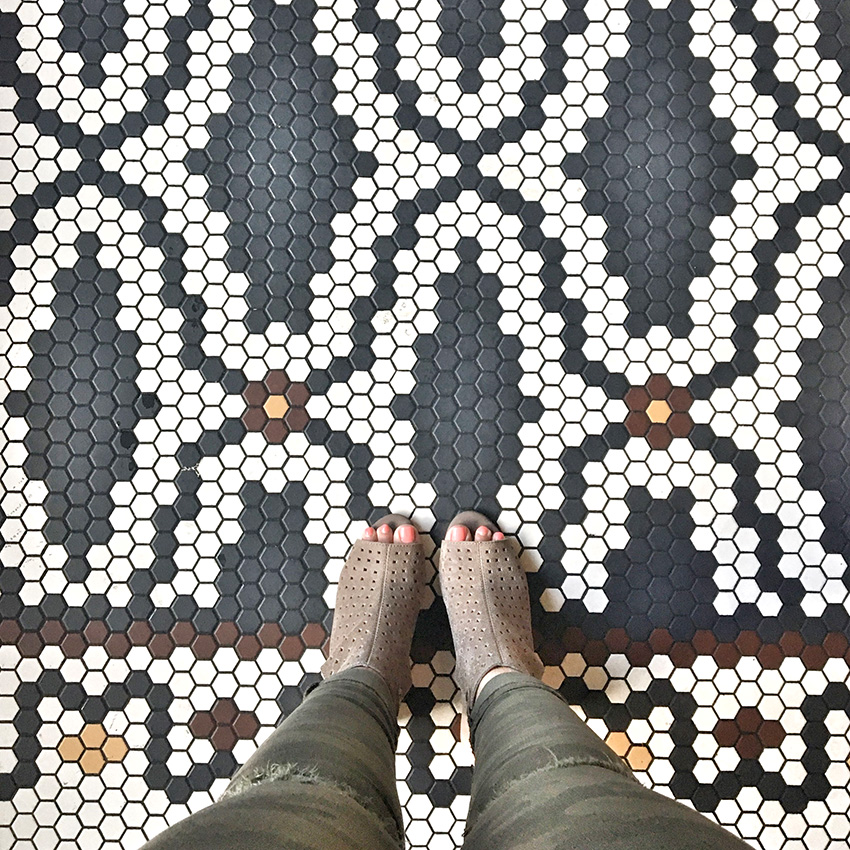 Floor Framing
There are so many ways to add architectural interest to even the most builder basic of homes, from faux exposed beams and updated molding to flooring, of course! By simply laying out your flooring in a different pattern or direction, you can change the entire feel of your space.
Case in point? Floor framing, which is going to be big in 2021. In the coming year, we will see more combination floor framing that builds patterns around room designs. From extra borders around tubs, to detailing around shapes where design is warranted, framing allows flooring to become an understated guide for the actual layout of the room.