Have you ever ended your search for an area rug frustrated because you couldn't find one in the size that you needed? Oddly sized spaces and size restrictions aren't a problem when you can customize your area rug down to fractions of an inch, and choose a shape that works for your space. If you're still looking for an area rug that fits an oversized or uniquely shaped space, consider the benefits of custom area rugs cut to size and bound before you settle for something that doesn't quite fit.
You shouldn't need to work around the size of a rug when you're decorating a room—the rug should fit in like missing puzzle piece. It doesn't matter how big, small or strange your room is, a custom area rug will ensure that it fills the space just right and effortlessly complements your home's aesthetic. Before committing to a custom rug, be sure to measure your space properly. Did you leave room for chairs to pull out or for furniture to move around? Is there enough room for people to walk between furniture?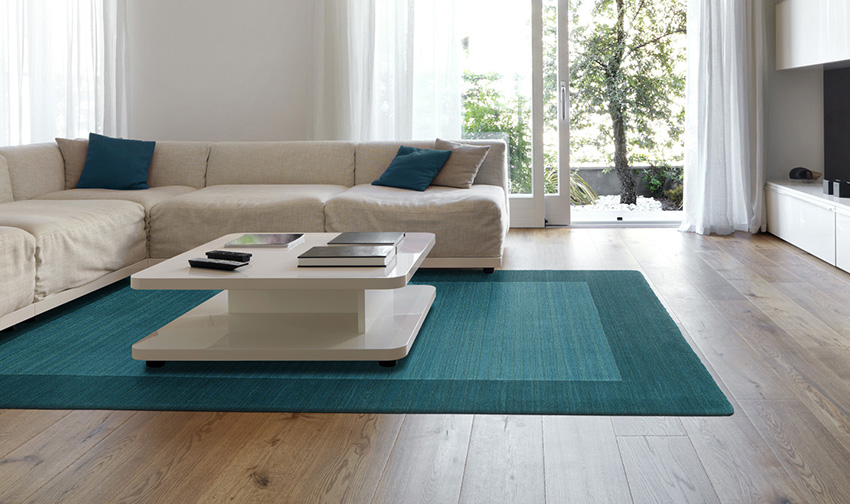 Bindings Create Long-Lasting Rug
Once we cut your custom rug to the right dimensions, we bind the edges neatly to prevent fraying. The binding holds your rug it together to make it last longer and keep it looking beautiful as long as possible. Don't worry about the binding clashing with the design of your rug! We pick a binding that complements the colors of your rug and blends in with the fibers.
The more you can customize a rug, the better! Rugs cut to size and bound allow you to design your room however you want rather than forcing you into a layout that works better for a standard sized rug, but may not be exactly what you want. With a custom rug, you can choose not only the size, but the style, texture, and material that you need to fit in around the house.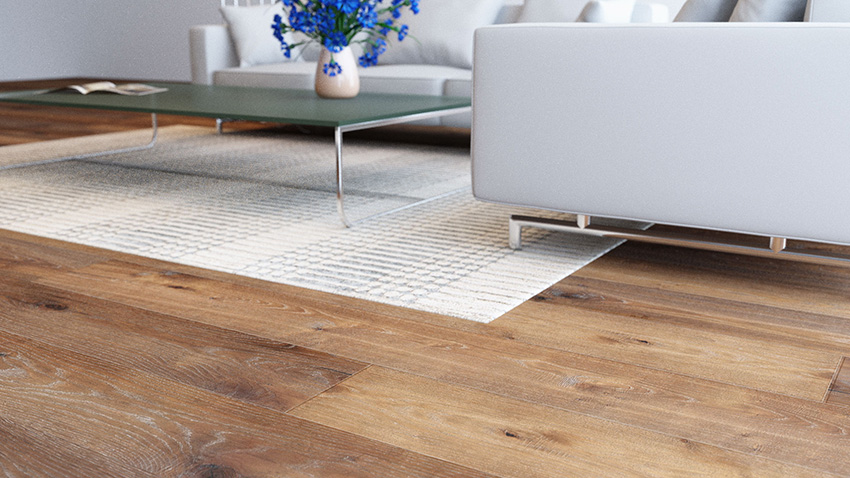 Things to Consider When Designing a Custom Area Rug
Measure Carefully
One of the biggest benefits of designing a custom rug is that you can select the exact measurements. Get your measurements right on the first try: Remember to measure the space that you want the rug to cover—not the entire room. Don't forget to include areas that will lie underneath furniture. You may also want to add a couple of inches to your rug to allow for you to move furniture back if you need more area in the middle.
An easy way to measure the space you need for your future rug is to mark the floor with tape where you want to place the rug. Use a brightly colored tape that's easy to see on your floor to help you picture the rug's placement. For the most accurate visual, measure from the outer edges of the tape rather than the inner edge. For circular or oval rugs, you can still use tape to get a visual by marking the furthest points from the center on all sides. Have a friend or family member help you hold the tape measure in place, then find the diameter, width, or height of the space to calculate your dimensions.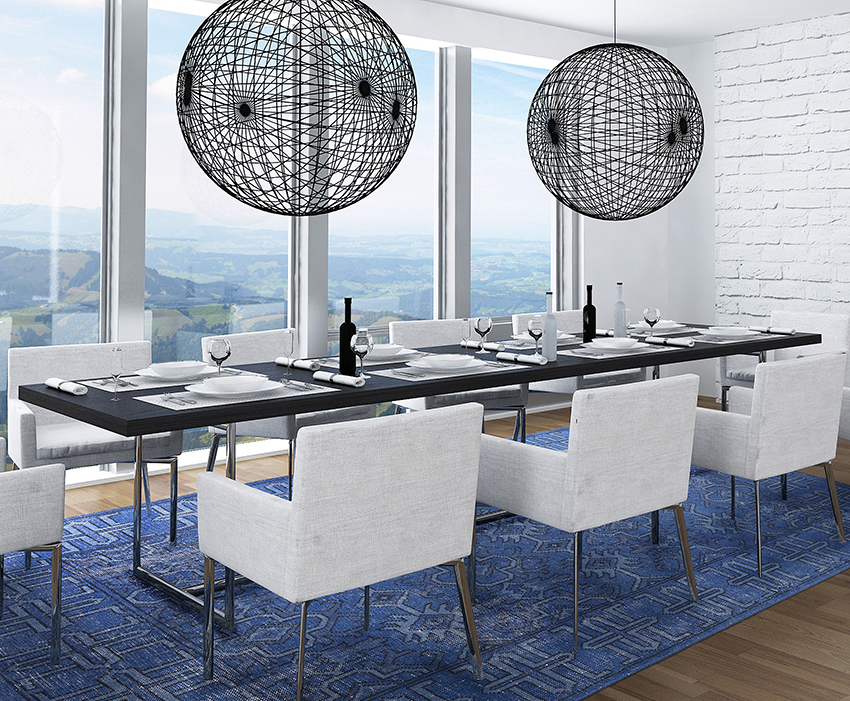 Think About the Rug Shape You Need
Custom area rugs don't just come in rectangular or square shapes. Sometimes, rooms or spaces call for something different. The tape method is great for lining up your edges in cases like these.
Whether you need a big area rug for your dining area or small area rugs for your bathroom, jumping into the process with a a few of these questions answered rug will prepare you to make your purchase. Shop Coles and simplify your custom area rug purchase with our expertise.