"The sky at dusk – it's not a midnight blue, it's thoughtful, but it's not so deep and mysterious.  It speaks to our feelings of anticipation, when you think about the sky at dusk, the day isn't over. You're thinking, what's ahead of us? It's reassuring, but thought-provoking. It highlights our desire for this dependable, anchoring foundation on which to build as we cross the threshold into a new era. We're living in a time that requires trust and faith and confidence. We all see this blue sky and can relate to it, it's approachable."
Pantone chose Classic Blue as the 2020 Color of the Year to reflect our desire for a stable future as we enter into a new decade. Who could have anticipated the uncertainty that 2020 brought with it? The color blue brings with it a sense of peace and protection and boosts concentration and clarity. These are things we could all use during this uneasy time in the world.
Pantone's Color Institute is dedicated to researching purchasing trends across the globe to determine each year's color. Pantone has been naming a Color of the Year since the year 2000 and has influenced product development and purchasing decisions in fashion, interior design, industrial design, graphic design, and advertising.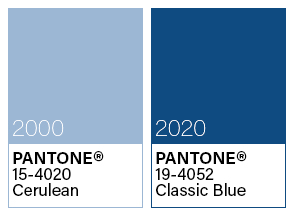 The very first Color of the Year, Cerulean, represented the excitement of a new millennium, while also offering a sense of refuge and serenity during the feared approach of Y2K. In 2020, we are experiencing a similar feeling of apprehension across the globe.
Similar to Cerulean, Classic Blue offers reassurance, confidence, and connection for us during this time of uncertainty. "When we look at the world around us, we know that we're living with a lot of unrest, where some days don't feel quite as secure," said Leatrice Eiseman, Executive Director of the Pantone Color Institute, in an interview with Architectural Digest. "Blue from an emotional, psychological standpoint, has always represented a certain amount of calm and dependability. It's a color that you can rely on."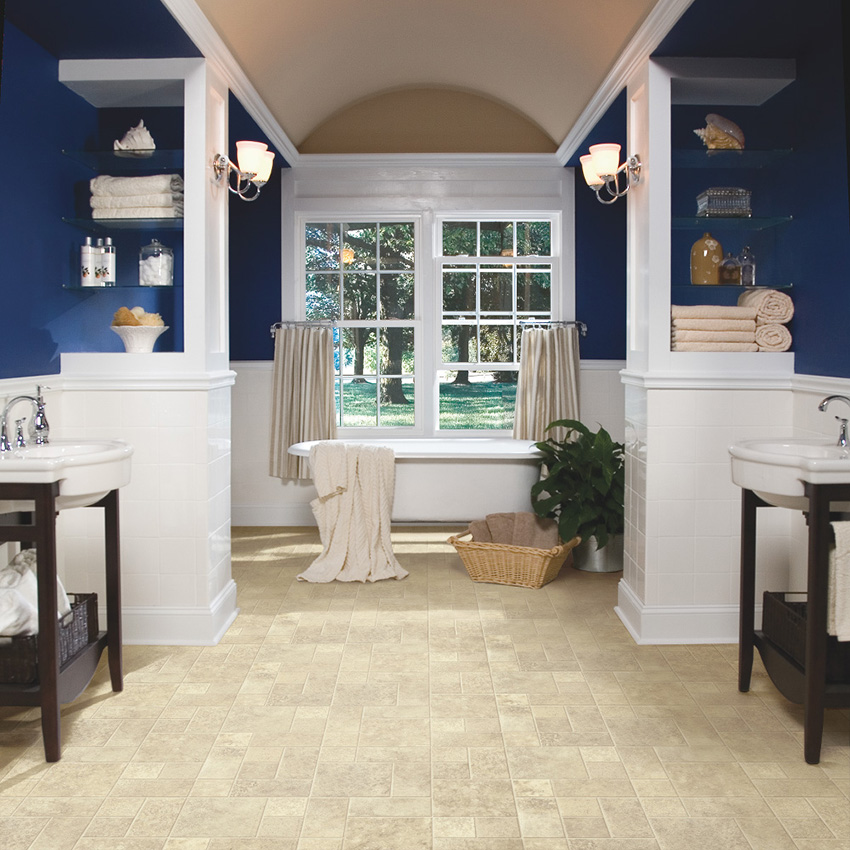 After several bold, extravagant hues, the 2020 Pantone Color of the Year is finally something that can be a staple in interior design projects. With our rediscovered interest in traditional decorating styles and a resurgence of vintage aesthetics, a Classic Blue won't struggle to fit in anywhere. As the name implies, Classic Blue is universal enough to fit beautifully into timeless settings, while still offering a fun edge.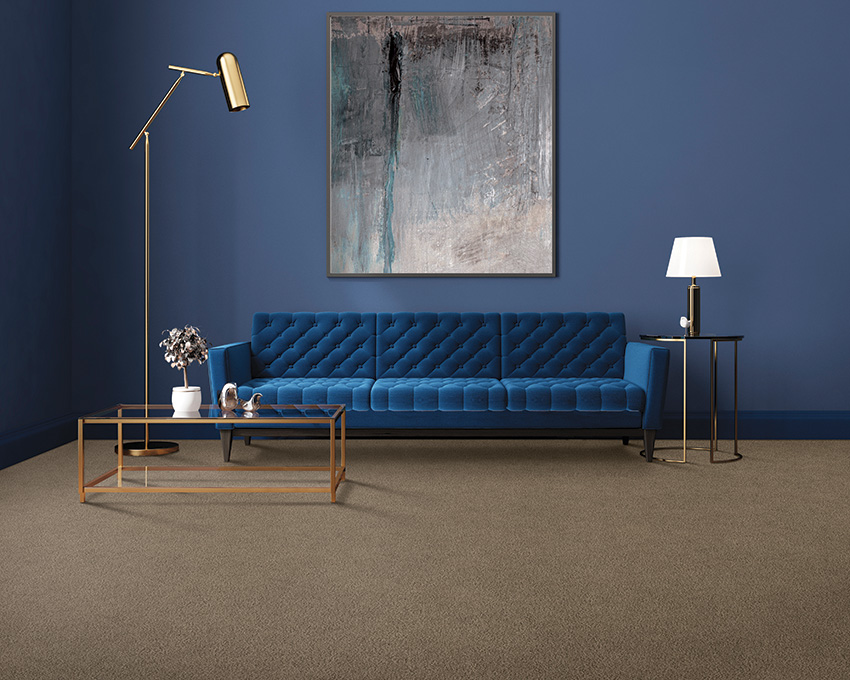 When acting as a base layer, Classic Blue can be paired with a multitude of colors, including other shades of blue. Whether you're making a statement with a built-in kitchen island (or two!) or lying in luxury on a bold, velvet couch, Classic Blue has a way of making a space feel calm and relaxing without losing the spark of energy that keeps things interesting. It's a bold color that, somehow, doesn't overwhelm the senses—even when used in large doses.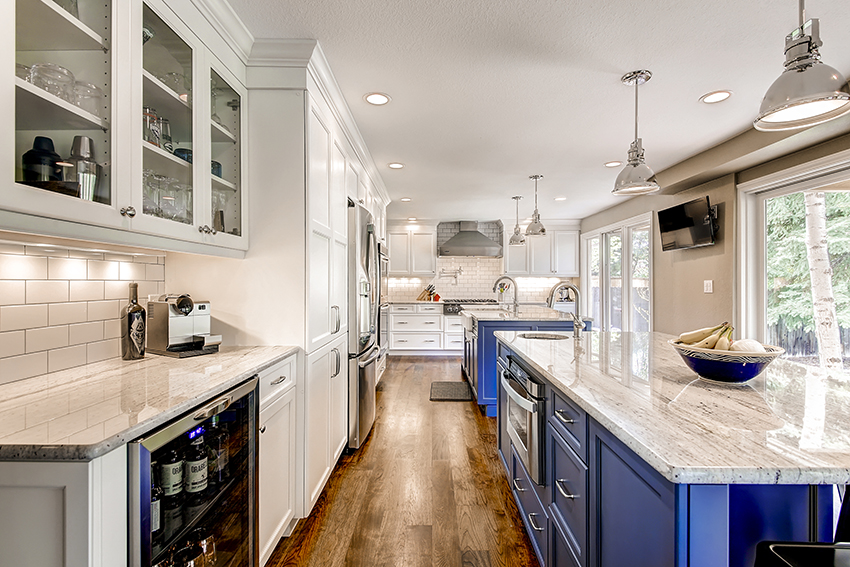 You don't need to commit an entire room to such a bold hue, though. Art, textiles, furniture, and accents are all great, easy ways to incorporate new colors into your space without the commitment of paint or permanent fixtures. Area rugs are a great way to make a bold statement that can be rolled up and switched out throughout the seasons.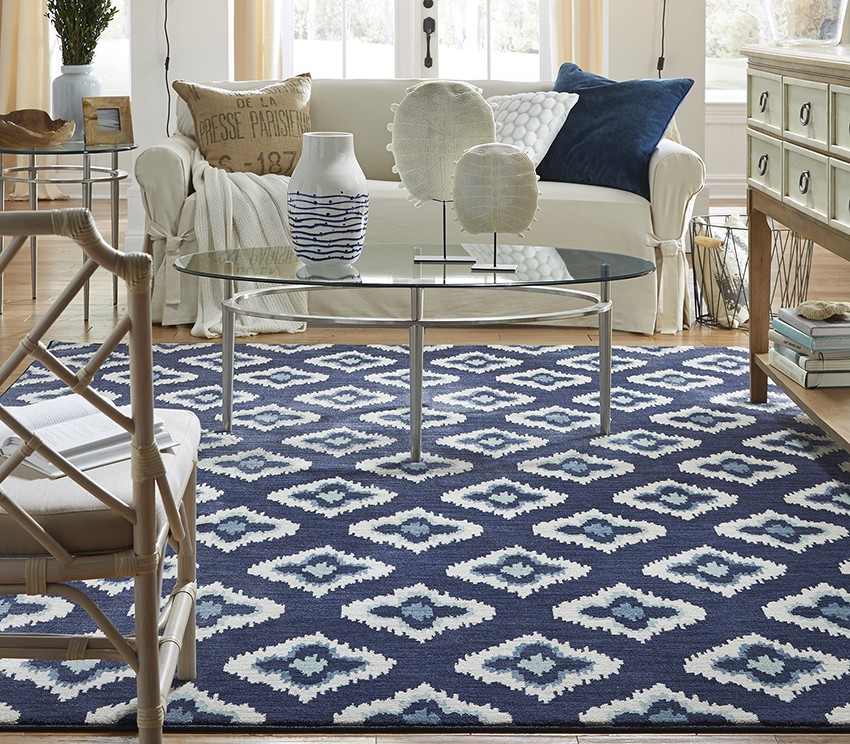 If subtle touches are more your style, choose a complimentary or neutral color palette for the majority of your space, then accent with décor. Ceramic vases, books, throw pillows and kitchen towels are perfect accent pieces that can easily bring a space together.