Every year brings new trends in home design! Here is Part 2 of our recap of the latest changes you'll see this year.  Find inspiration to make a change in 2020 – whether by adding a pop of color with new paint or a full remodel.
Even though walk-in showers remain popular, the next step in the bathroom is a free standing tub. The popularity of taking a long soak is rising, as people want a break from daily life. New tubs come in a variety of styles, whether your looking for a modern resin tub or a traditional claw foot version. Here are some tips if your considering a bathroom remodel in 2020.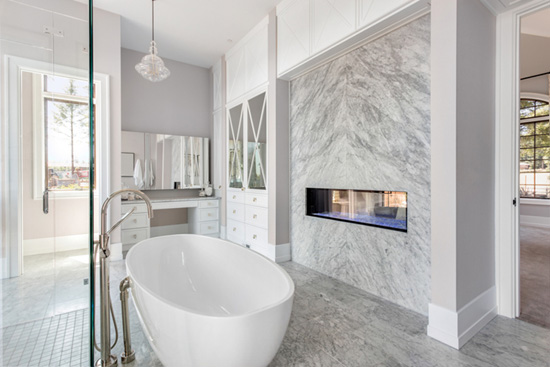 Another trend in 2020 will be the shift away from real marble in kitchens. Many people don't want to deal with the hassle and upkeep of real stone, so faux materials are making a comeback. Learn more about the different options for countertops here.
Something that will be missing in many remodeling projects this year is the over-the-range microwave, as designers are trying to move this home appliance into more discreet areas.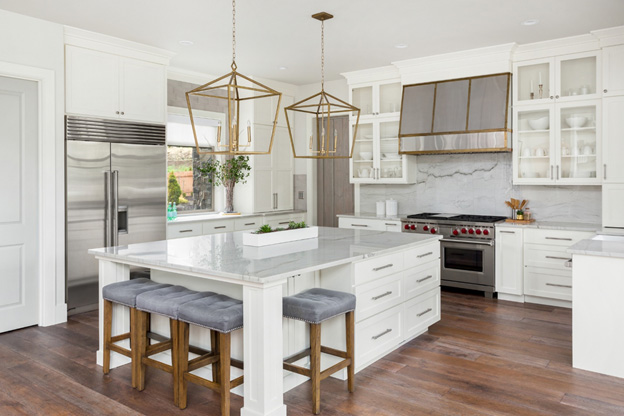 Definitely in for 2020 will be bold color schemes, like the black and white floor tiles shown here. These dramatic tiles and corresponding paint colors really pack a punch. Another room to try bold black and white would be an entry hallway or kitchen.