To many people, laminate and vinyl flooring are basically one in the same. And maybe 20 years ago that was closer to true, but the technological advances made in the last two decades have changed things — especially with the introduction of luxury vinyl flooring.They're both great options, but they also both have their place. Between style, durability, applications, and cost there are a lot of factors that come into play when choosing the best option for your home. So let's break it down.
Look & Style
Because both vinyl and laminate are made using 3D printing technology, the design comparison is actually pretty even. Both can replicate the look and style of natural wood and stone at the fraction of the cost. They are endlessly customizable and allow the versatility needed to fit any interior.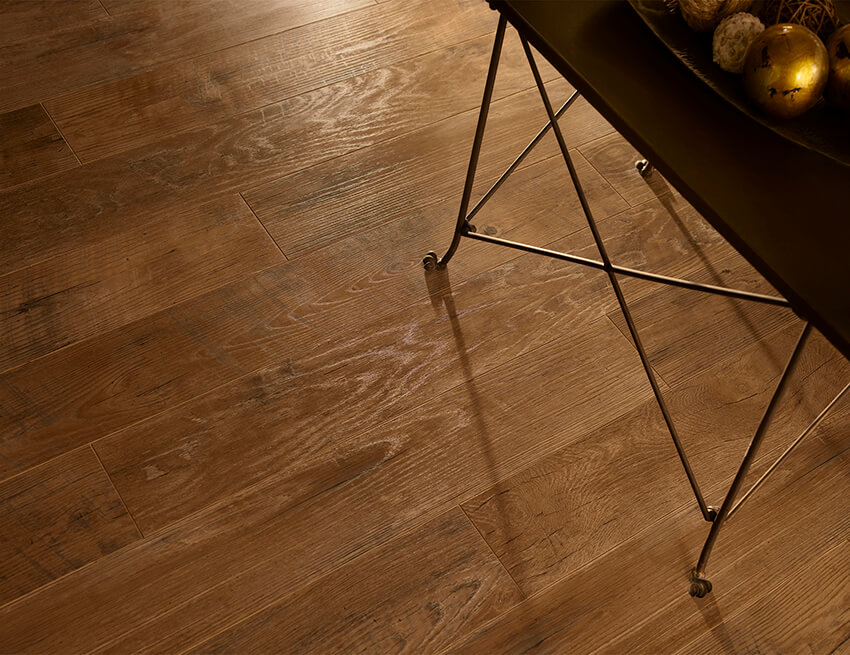 Durability & Stability
Vinyl and laminate are constructed in similar ways, usually with a wear layer, photographic image and a backing system. The composition, however, varies.
Laminate is typically made from high-density fiberboard. It is not waterproof so it's not recommended to install in high-moisture areas or places that often have spills like kitchens or bathrooms. Vinyl, however, is a water resistant material ideal for higher-moisture areas. It does not require a sealant, but a sealant may be recommended as an added layer of protection for high-moisture areas.
Laminate tends to be hollow, so it's important that your subfloor is smooth and even, while vinyl is more practical for heavy-traffic areas due to its ability to expand and contract. Both are very easy to clean.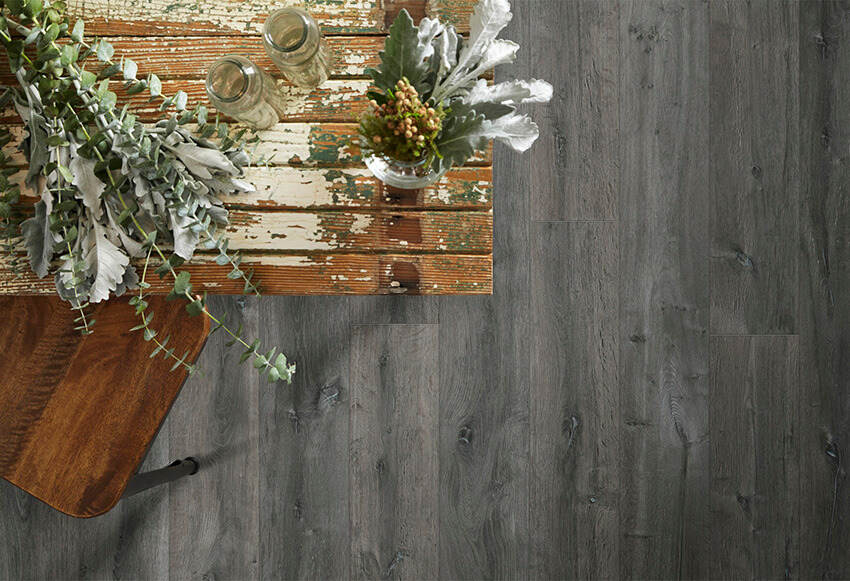 Application
When it comes to application, laminate doesn't quite compare to the multi-purpose functionality of luxury vinyl flooring. Due to its water-resistance, luxury vinyl is far more universally applicable than laminate which is sensitive to moisture, climate and physical damage.
Cost
When it comes to pricing, the gap begins to close. At $1 to $5 per square foot, laminate comes in close to luxury vinyl, which you can find from $2 to $5 per square foot.With such similar price ranges, it really comes down to where you plan to install your floors. Luxury Vinyl can be used pretty much anywhere, while Laminate should be avoided in kitchens and bathrooms, or anywhere else where moisture may be a problem.