Of all the rooms in your home, you probably spend the most time standing in the kitchen. Learn about the best products to put underfoot in this hard-working room.
For many homeowners, the beauty and elegance of hardwood flooring just can't be beat. With regular maintenance, hardwood is incredibly durable. Yes, it's not as water resistant as tile or vinyl, but unless you have long-term standing water issues, hardwood can handle it. Another benefit of hardwood in the kitchen is that it's softer than tile or stone (and any good chef will understand why this matters). To learn more about the benefits of hardwoods, click here.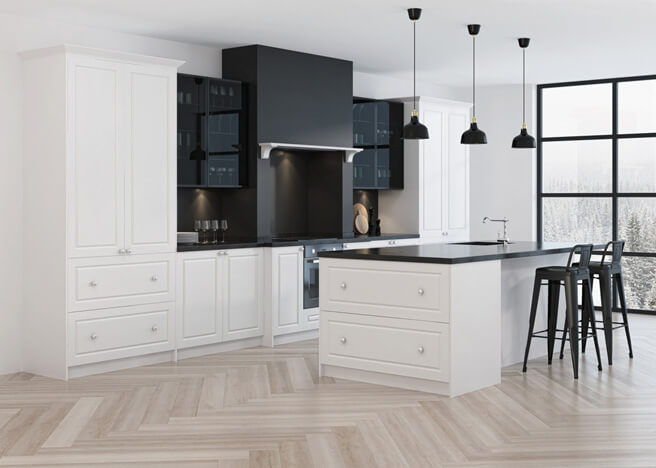 Tile and stone continue to be popular flooring surfaces for kitchens, and no wonder. These types of floors can withstand heavy foot traffic and pretty much whatever you spill on them. Another great feature of tile and stone is their versatility when it comes to style – think about warm terracotta tiles in a Spanish style home or sleek limestone in a modern kitchen. And don't forget that tile can be laid in interesting patterns. The looks are endless!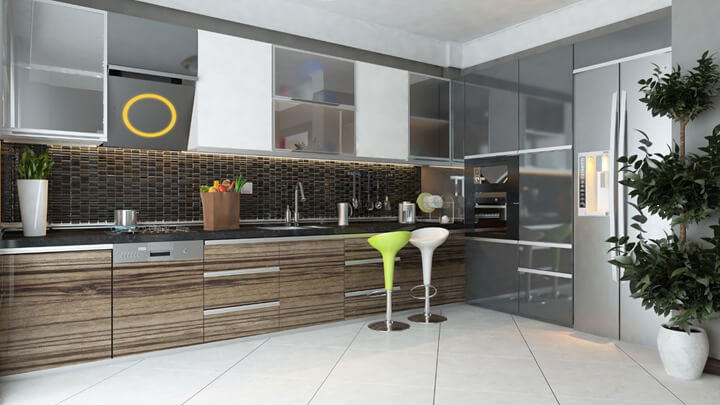 Would you believe that this floor is vinyl? This flooring surface has come a long way from what you might remember, and it offers plenty of benefits for kitchen use.
1) Today's vinyl can replicate the look and texture of natural materials such as hardwood and stone, but is much friendly on the wallet.
2) Vinyl has a cushy feel underfoot, so it's easy on backs and knees. And if you have a tendency to drop things, vinyl is forgiving.
3) Vinyl needs minimal maintenance, meaning more time for fun and less for weekend projects!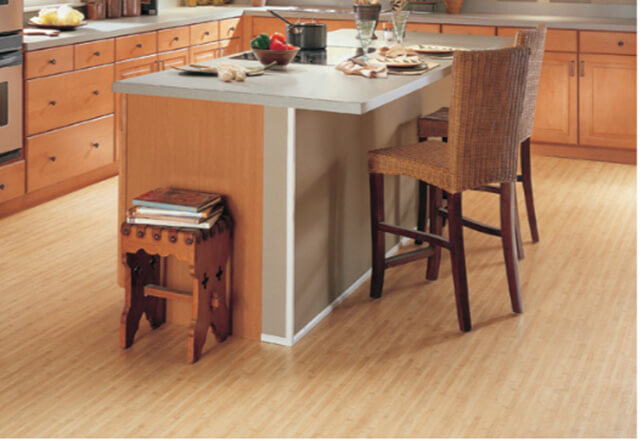 What questions should you be asking yourself as you think about new kitchen floors:  1) What type of maintenance do you prefer? 2) What is your budget? 3) What type of traffic will your floors have to handle (dogs, kids etc). Stop into Coles today to speak with our flooring specialists who can help you choose the best floors for your home.