The hardest working room in your home needs a hard working and beautiful floor under foot.  There are so many things to consider when choosing your kitchen floor; here are some articles and tips to get you started.
From ceramic tile to natural stone to laminate wood flooring, sometimes the choices are overwhelming!  This article lists various flooring types, along with pros and cons to help you decipher which option would work best for you.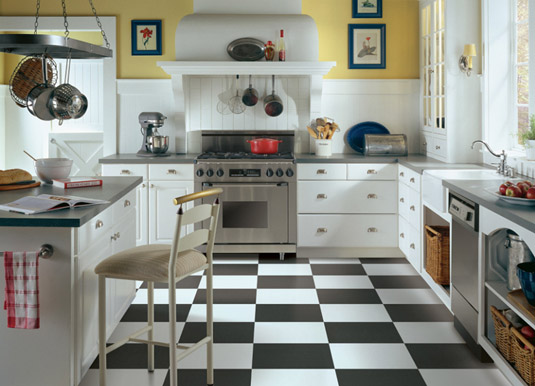 If you've decided on wood flooring in your kitchen, here are tips to help you select the best type of wood, and how to care for this type of flooring.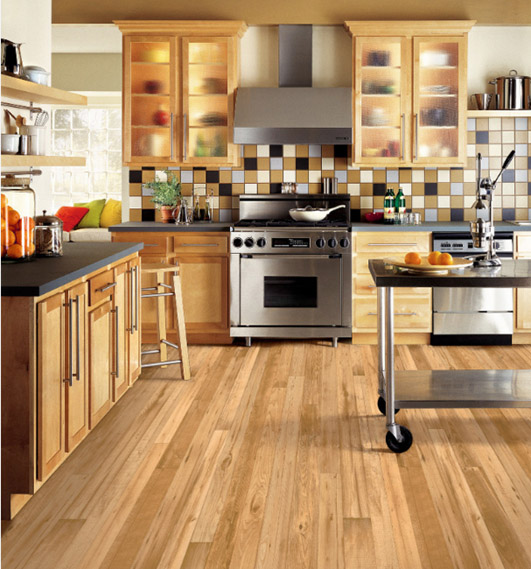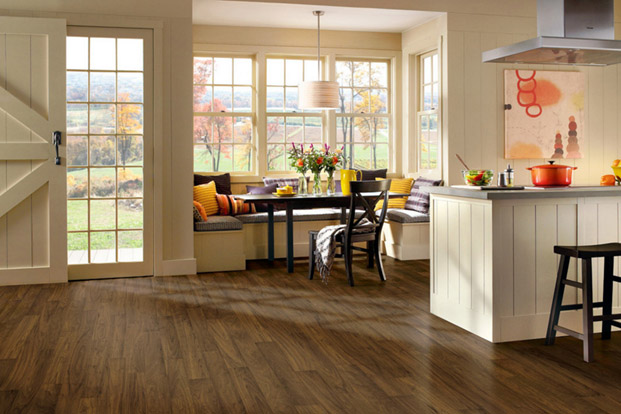 The team at Bob Vila reveals eight popular choices in kitchen flooring, and a slideshow let's you see each option in a kitchen setting.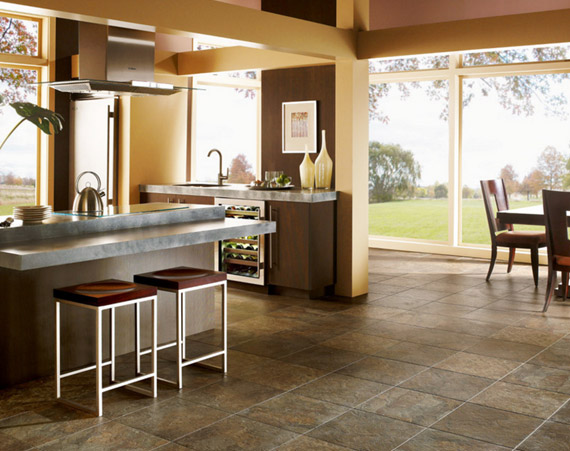 With so many options to consider, a visit to HGTV might be in order.  Here you can watch videos about kitchen flooring—from radiant wood floors to eco-friendly floors to laminate floors.  It's all here!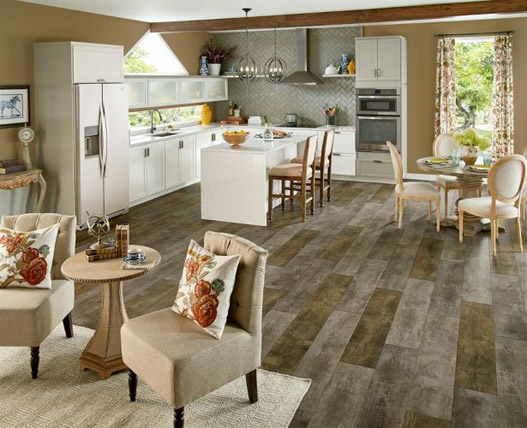 You'll need to consider durability and ergonomics when choosing your floor (if you're a serious chef who spends a lot of time standing at the stove, certain flooring materials may be better for you). Freshome has a gallery of 30 images of kitchen floors, plus detailed information on flooring types.