Although hand scraped wood floors have been around for centuries, they have only recently begun to grow popular with modern audiences. Originally, hand-scraping was the only option for installing wood floors: carpenters had to level the boards on location to ensure that the floor would fit smoothly and sit level on the ground. It was impossible to get complete measurements ahead of time, meaning that an experienced craftsman had to accompany the materials to the job site to ensure that the work was completed properly.
In today's natural flooring market, hand-scraped wood floors are more of a luxury than a necessity. Instead of offering the required adjustments, hand-scraping offers such attributes as a hand-done look, grain variation, "natural" appearance, enhanced texture and visual richness. In a nutshell, hand-scraped wood floors can add a little extra character to your home. Hardwood in general creates a sense of warmth in your home and but hand-scraped wood also presents several additional benefits that you won't find with other wood floors.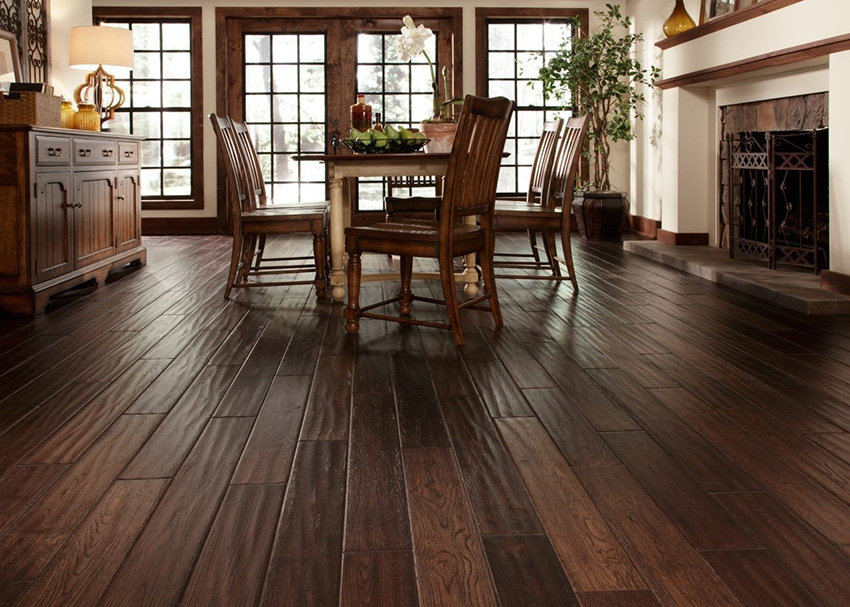 Unique Appearance
Hand-scraped and distressed wood materials create a lived-in, old-world feeling in your home. The distressed texture adds an additional dimension of character to your wood that offers an authentic rustic look and feel. Give your living space optimum character and style with planks that offer a one-of-a-kind view. The uneven surface of a hand-scraped floor also changes appearance with different light levels. Enjoy the hues and shadows created by the morning sun and appreciate how your floor mellows in appearance as light changes throughout the day. The skills of trained craftsmen allow wood's natural beauty to shine through at all times of day.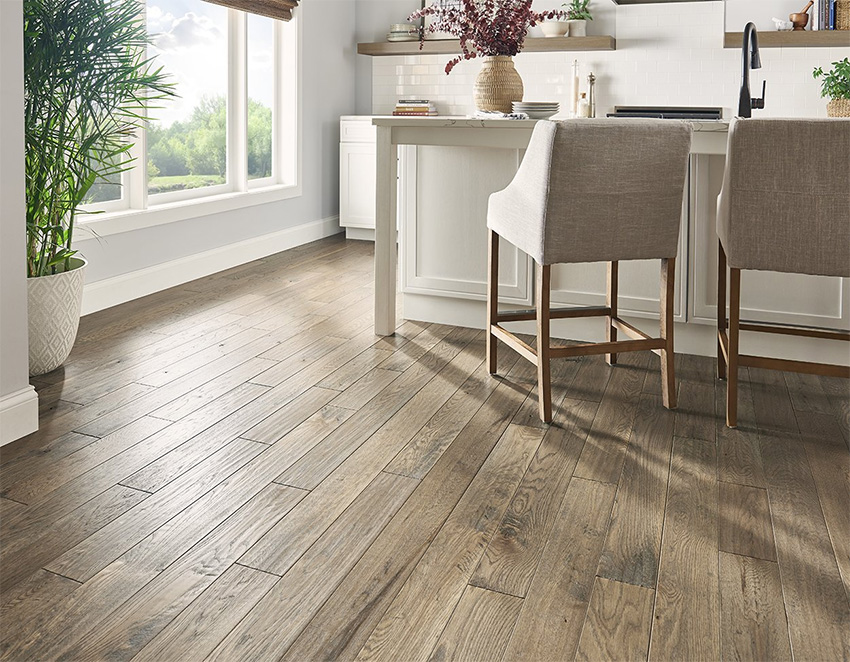 Extended Durability
This type of wood floor is ideal for homes with pets and small children and in high traffic areas in general. Small scuffs, scratches, or dents are easily hidden within the varied scrapes, making normal wear and tear much less stressful. While smoother floors are much more prone to showing dents and scratches, hand-scraped hardwood will age beautifully year after year, with small markings blending in and enhancing the original finish. Floor pads and area rugs will help extend the life of your wood floors, but the forget the worry that small flaws will ruin the beauty of your new wood flooring.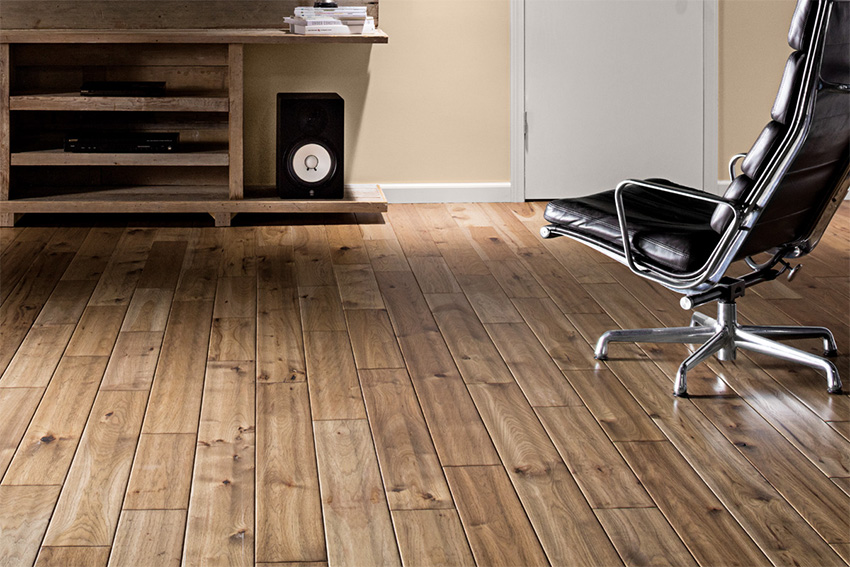 Lower Maintenance
Keeping hard surface flooring clean is easier than keeping carpets clean. Dust can be thoroughly removed with minimal effort and spills are quickly wiped up, whether you choose solid hardwood, engineered wood, or LVP. However, different types of hard surface floors also have different maintenance levels. Hand-scraped and distressed wood floors land near the top of this list. Just like smooth finishes show more wear and tear, they also show more dust and small debris, such as pet hair, sand, and small dirt particles. Rougher floors hide more of these things, allowing you to sweep less often. The grooves are generally pretty shallow as well, making it simple to sweep the floor clean.
The unique appearance, extended durability and lower maintenance needs of hand-scraped hardwood flooring are just a few of the benefits you might want to keep in mind when you're considering your flooring options. Prices vary depending on the product, but the character and beauty of hand-scraped styles are priceless.