When it comes to Hardwood, dark tones have been the hot commodity for quite a while now, but this year, but natural and beige hardwood is coming back around this season. Just like Medium brown tones, natural beige goes with just about any look. White it's vastly popular in "Modern Scandinavian" design, it can also be very successful in anything from Dark and Exotic to Simple and Elegant, from Bold and Adventurous to Clean and Cozy.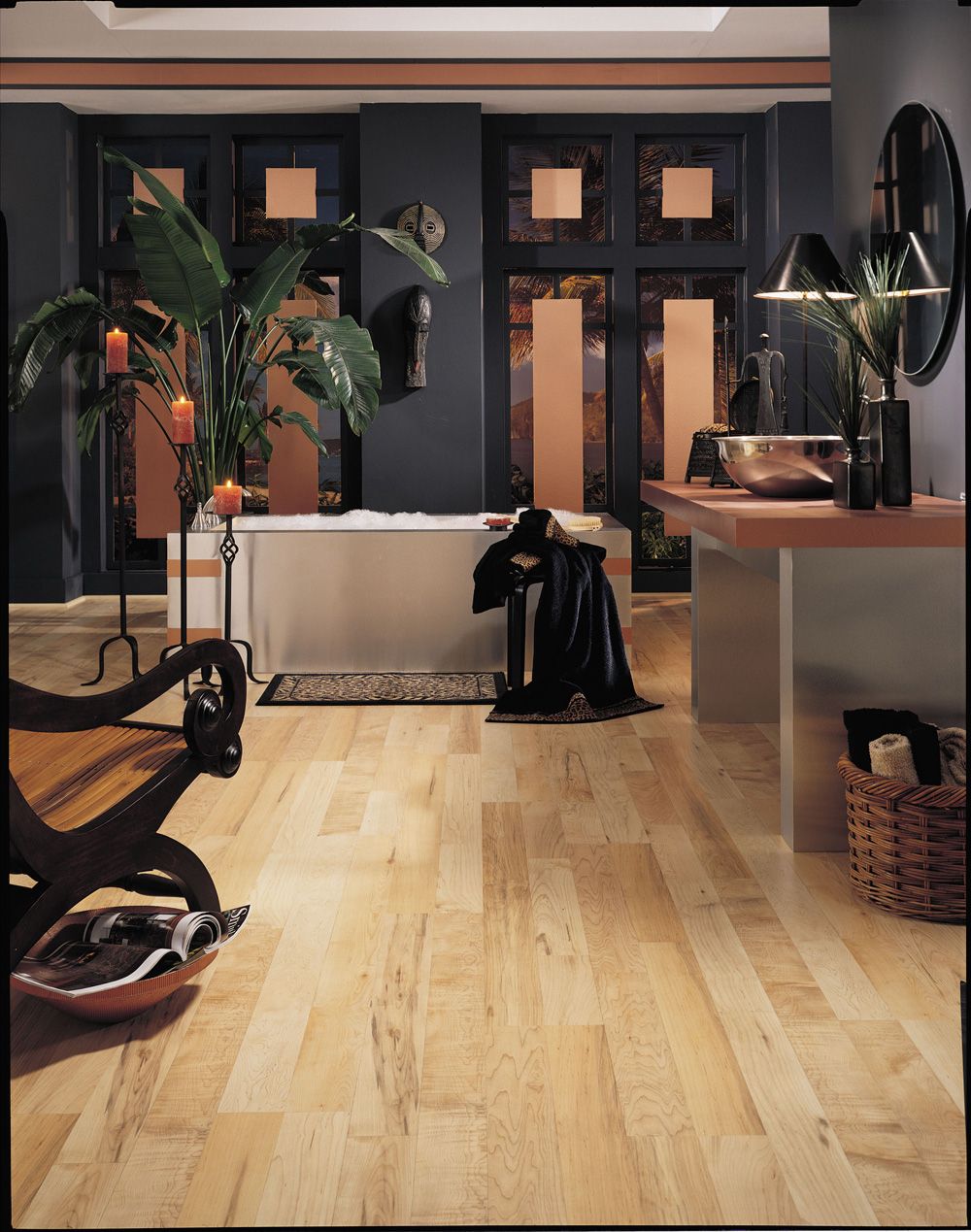 Paired with dark walls, palms and primal sculptures, natural wood creates an exotic and curious atmosphere.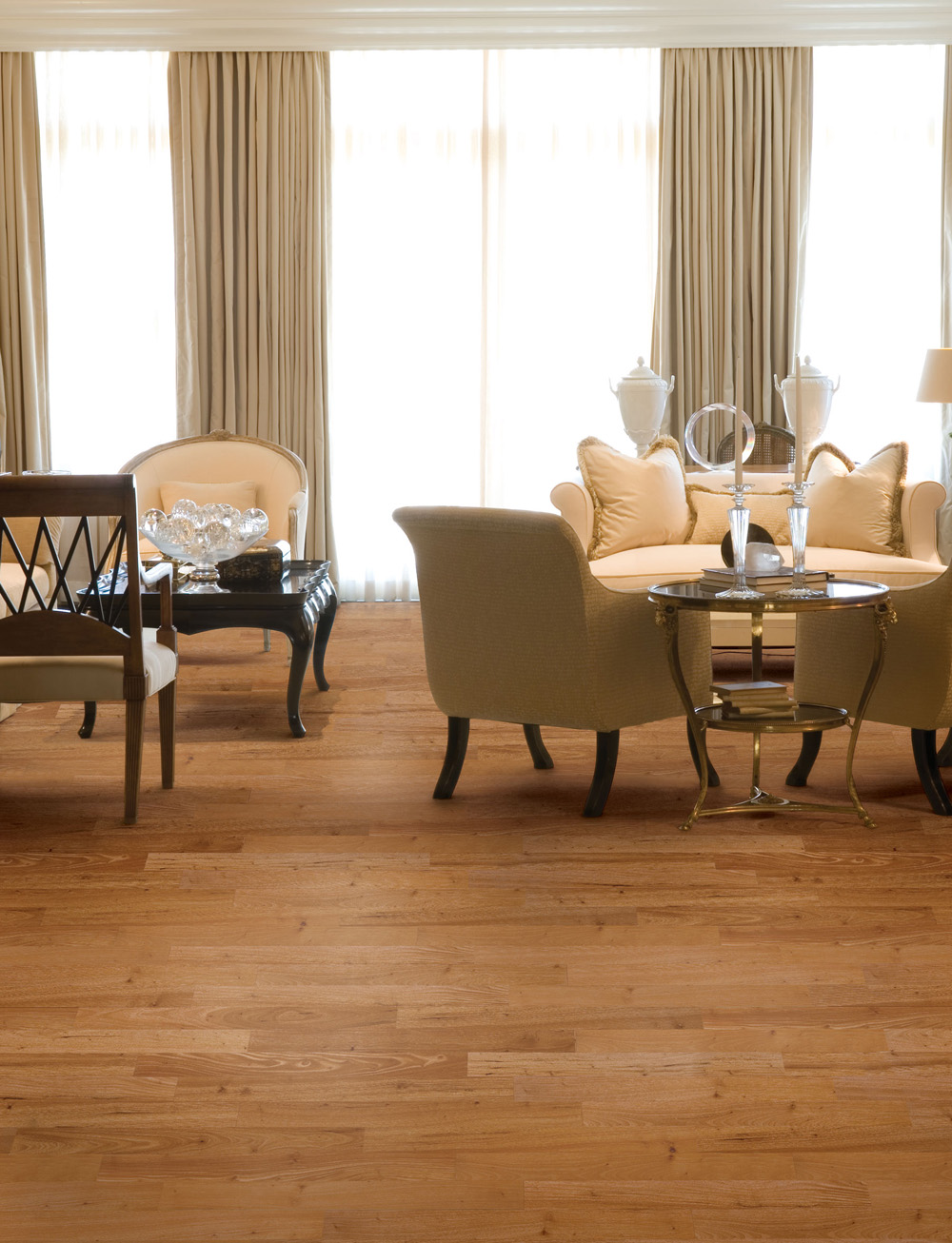 For more of a traditionally elegant room, dark wood furniture with light draperies and furnishings make the perfect balance of light and dark. Throw in some crystal candlesticks and your room is dressed to impress!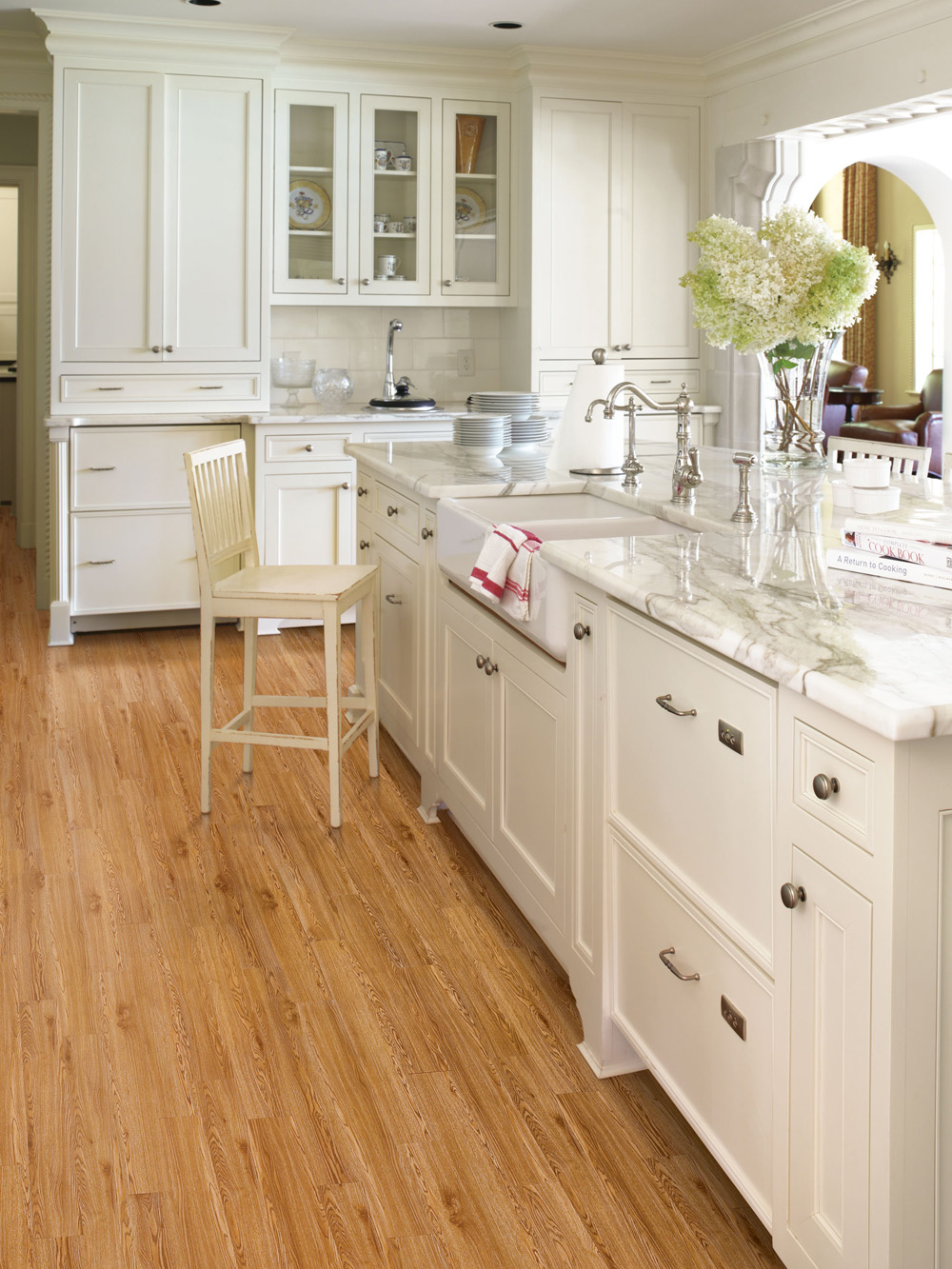 For a cozy yet modern kitchen, pair your light wood floors with white cabinets and stainless steel hardware to make the natural wood grain a focal point in the room. This look is perfect for a kitchen with a picture window to fill the space with natural light.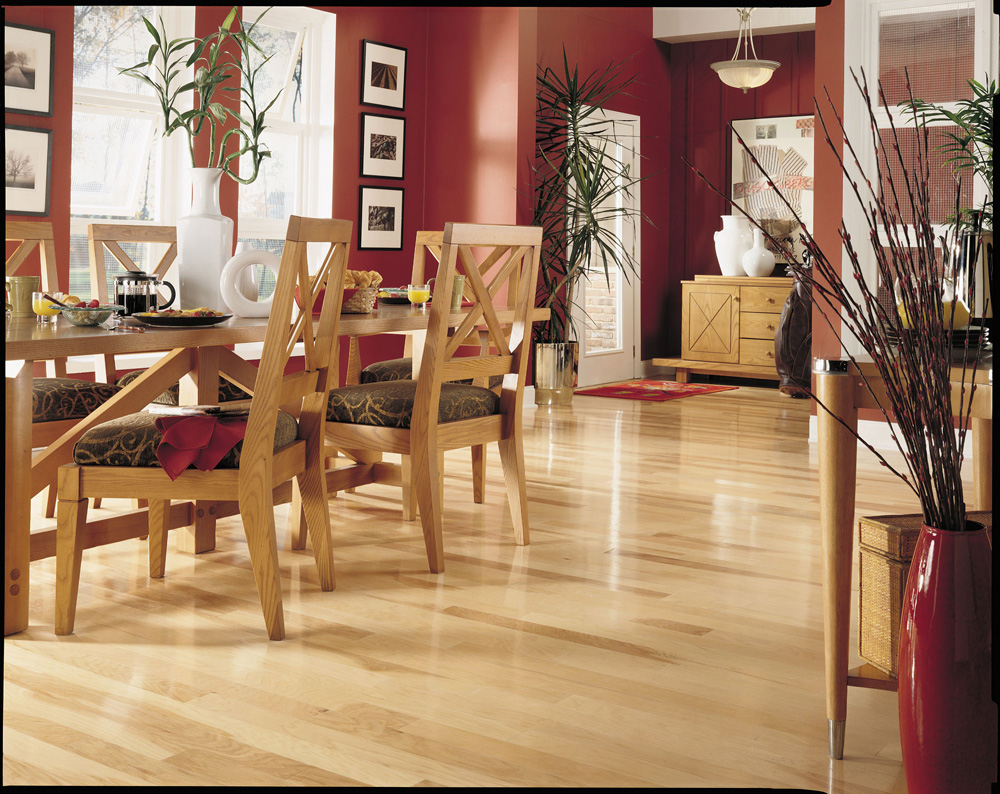 Fuel your daring side with red walls (or just an accent wall if you're not ready to commit to a whole room) and furnish it with matching natural wood furnishings. This high gloss wood floor by Mannington reflects just enough of the natural light in the room to keep the red walls from feeling confining, but adding a white trim around the doors and windows certainly helps too!