An Eco-Friendly Solution
Reclaimed. Re-purposed. Recycled. Whatever you call it, aged wood is in high-demand—and for a good reason! It's an economical, sustainable and soulful alternative to fresh-sawn lumber. Reclaimed wood is extracted from useful substances or discarded materials that are then restored to a usable condition. By rescuing wood from destruction and re-crafting it into one-of-a-kind antique flooring, we recycle premium species and decrease environmental damage. Look for these unique products and learn even more information by visiting one of our seven stores.
Knowledgeable remodelers know how easy it is to add personality to their homes and save some cash using salvaged building materials. From funky and fun to one-of-a-kind elegance, salvaged building materials can be creative additions to your space. But not only does it create a unique space, using salvaged building materials is also a sustainable, eco-friendly practice that helps keep stuff out of landfills.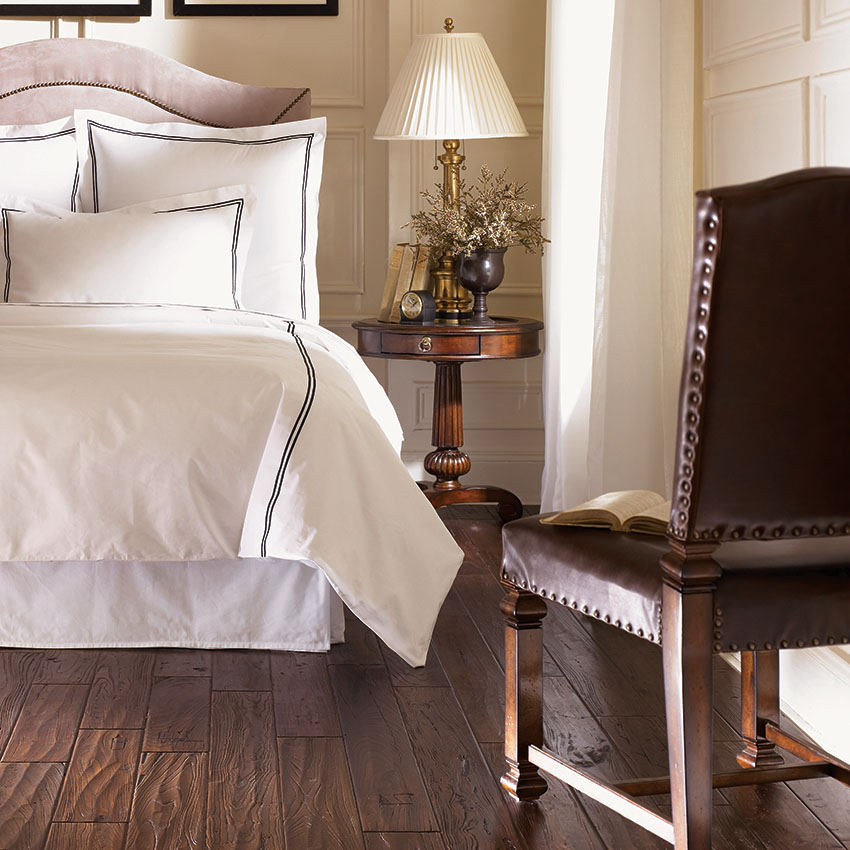 One of the most popular salvaged building materials is reclaimed hardwood flooring. With its everyday practicality, reclaimed hardwood flooring is a great find, especially for renovations of older homes where flooring with an aged patina fits the overall aesthetic perfectly. It's also a budget friendly choice—prices for common species such as oak can be found up to 50 percent cheaper than brand new hardwood flooring.
Conscientious shoppers can even find reclaimed hardwood flooring made from rare or even non-existent species, such as quarter-sawn oak, heart pine, American elm and chestnut. Although the possibility of coming across an extinct species may make hunting for salvaged flooring even more exciting, those rare woods can also bring your price up to $10 per square foot or more.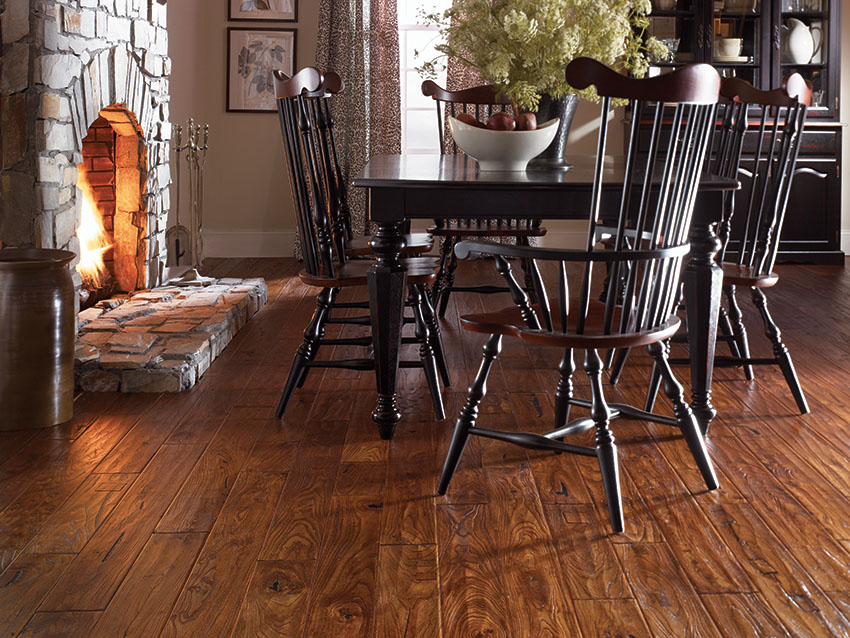 Thankfully, the search for reclaimed hardwood flooring (and other salvaged building materials) is fairly easy. Most salvage yards have well-maintained websites that list available materials and prices, with decent photographic representations of the items for sale. That being said, reclaimed hardwood flooring is one of the most-requested items at salvage yards, so interested shoppers may have to put a little work into the search. That means calling salvage yards in your area and putting in a request if you don't find what you're looking for online. Be persistent with follow-up calls.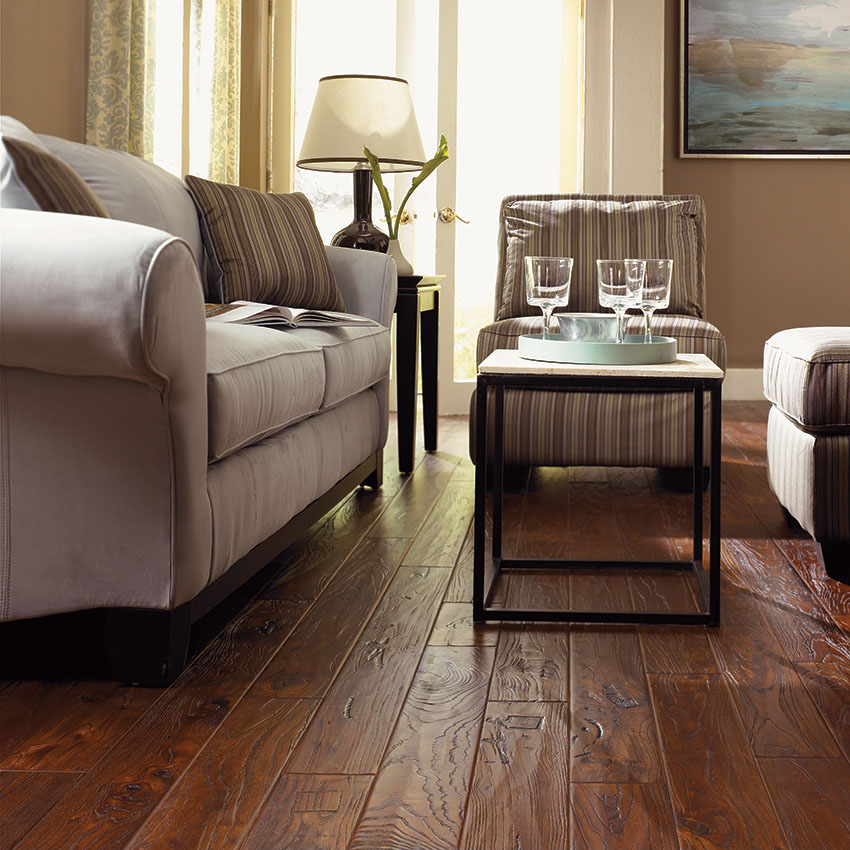 Once you find reclaimed hardwood flooring, you'll need to determine if it's the right wood for you. A hands-on, visual inspection is definitely recommended in order to make sure the flooring is in good condition. Reputable dealers will discard damaged and unusable pieces, but not all sellers have the same standard of quality. You'll need to make sure there's enough usable flooring to cover your square footage needs—including an additional 10 percent for waste during installation. If you come up short, it may be difficult to track down more flooring that matches the species, color and patina of what you already bought.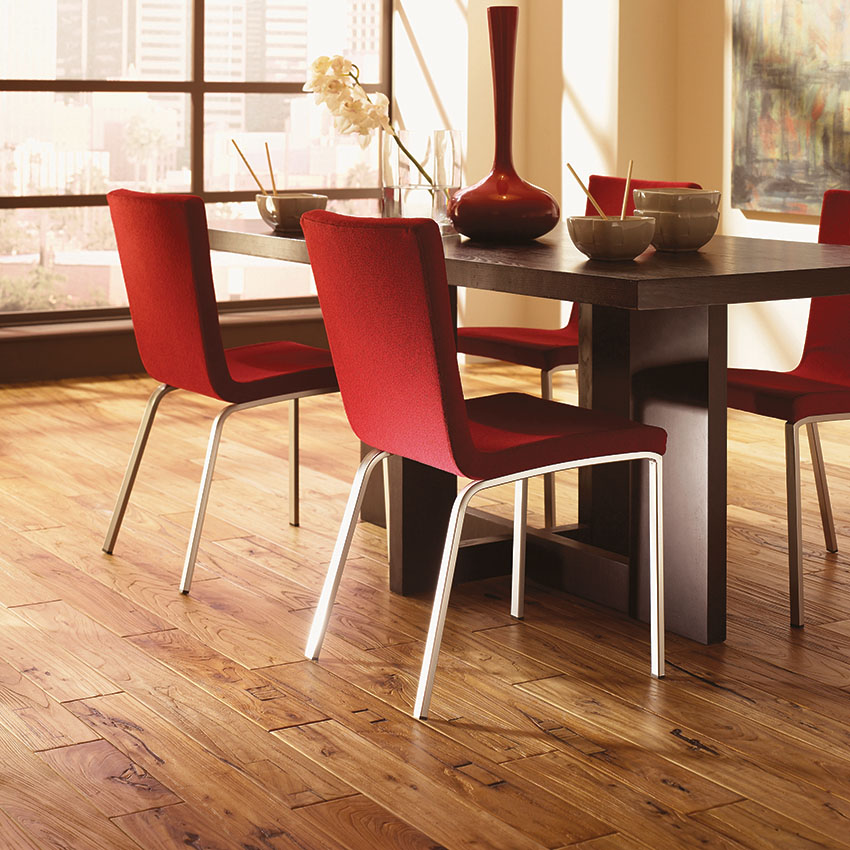 If you choose to refinish your reclaimed hardwood flooring, you won't have to worry too much about color. A professional will generally charge $2 to $4 per square foot to sand and refinish your floors. You can rent a floor sander and do the whole process yourself for about one-third that price, however sanding a floor is tricky, even for an experienced DIY-er, and mistakes can be permanent.
Reclaimed hardwood flooring that's been painted merits special consideration. Be sure to find out if the old paint contains lead. If your dealer isn't sure, insist on a lead-paint test before you purchase. Test kits range from $10 to $20, and there are several kinds EPA approved test kits available on the market.