Hardwood is a solid investment for your home, but there are many things to consider to help you choose the best option.  Here's what you'll learn in our blog: benefits of hardwood, how to choose between light or dark colored woods, pattern and board size options, and the practical considerations of hardwood flooring installations.
There are many benefits to choosing hardwood floors, including their longevity, warmth and the fact that they add value to your home. Learn about the additional benefits of  choosing hardwood floors over other flooring surfaces.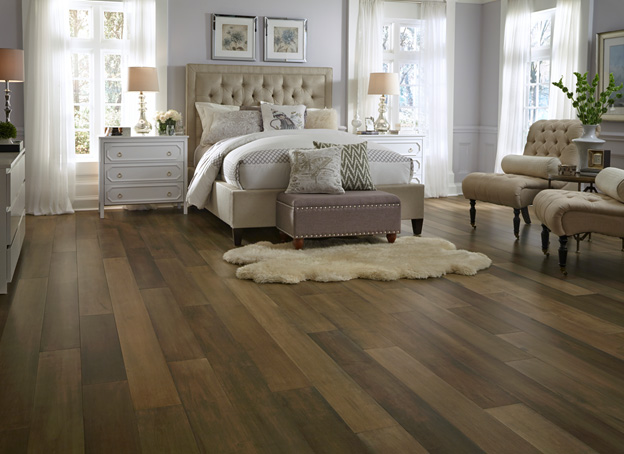 Should you choose light or dark hardwood flooring?  It really boils down to personal preference but here are two schools of thought to consider: 1) If your room has a lot of natural light, or if you want a more formal look, you may want to consider a darker flooring. Darker colors can add a beautiful richness and sophistication to any space.  2) A lighter toned wood can help brighten up darker spaces. Lighter colors offer a more casual look found in many country and contemporary decorating schemes. Also, choosing a lighter, more neutral color will work more easily with a broad range of color schemes.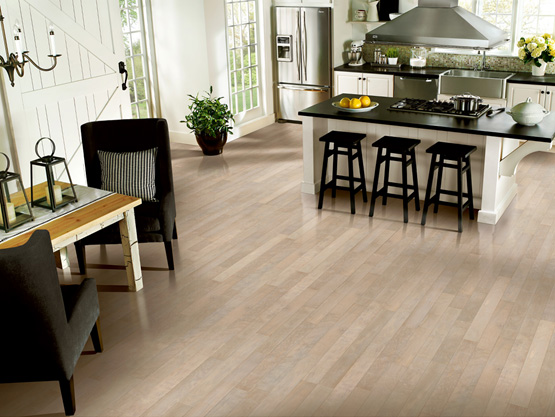 There are also decorative options to consider when you are thinking about your hardwood floors. Pattern: Floorboards can be installed on a 45-degree angle. This diagonal helps pull the eye through the space, making the room feel larger. They can also be installed in a herringbone pattern. Board Width: When you choose your board width, you should consider the size and scale of the room in which it will be installed. Wider boards can make a large room appear smaller and more cozy. Conversely, a smaller room can appear larger by using narrower boards which tend to recede.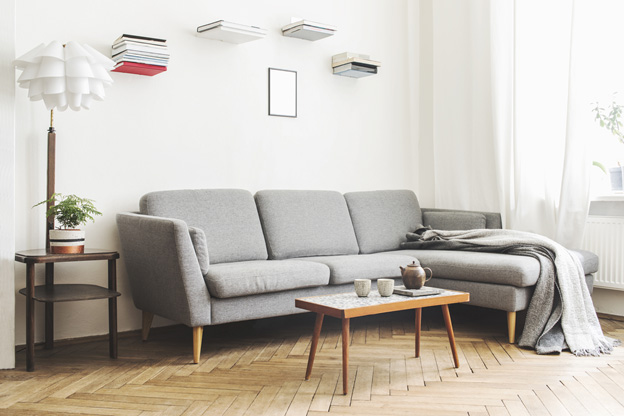 Even though you probably want to focus on the fun features of choosing your new flooring (colors and style galore!) don't forget to consider the practical considerations. For example, is your room suitable for hardwood? Is it an area where lots of spills happen? What surface will be underneath the flooring (the subfloor). These considerations and more will help your flooring contractor suggest the best options for your home.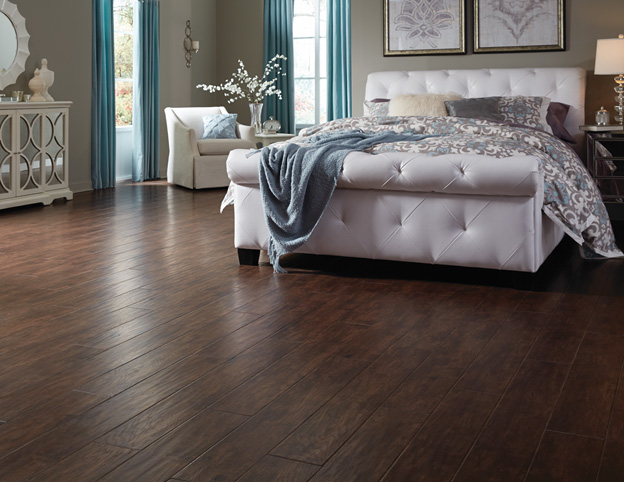 Ready for some inspiration? Check out the Coles hardwood Style and Design Gallery.