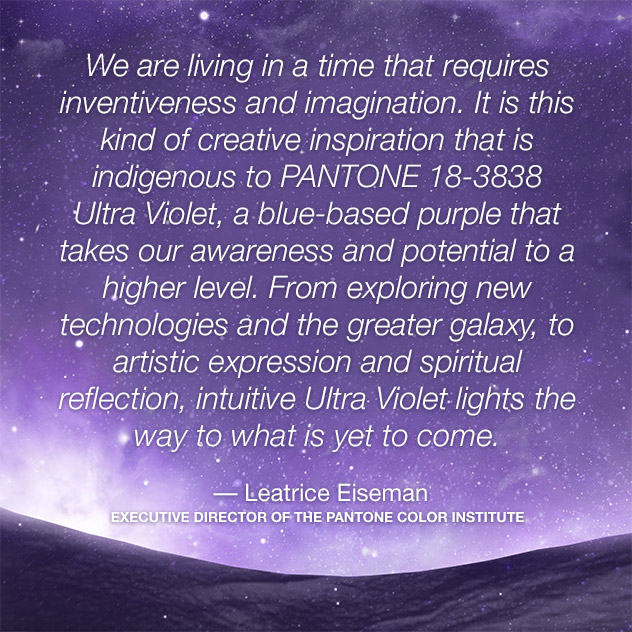 Inventive and imaginative, Ultra Violet lights the way to what is yet to come.
"The Pantone Color of the Year has come to mean so much more than 'what's trending' in the world of design; it's truly a reflection of what's needed in our world today." – Laurie Pressman, Vice President of the Pantone Color Institute.
Color has a natural ability to convey deep messages and meanings, and designers and brands should feel empowered to use color to inspire and influence. The Pantone Color Institute spend their year providing strategic direction for the world of trend and design via the Color of the Year.
As we prepare for the new year – and reflect on the past one – Pantone has chosen a dramatically provocative and thoughtful shade of purple to carry us into the new year. PANTONE 18-3838 Ultra Violet communicates originality, ingenuity and visionary thinking that points us towards the future.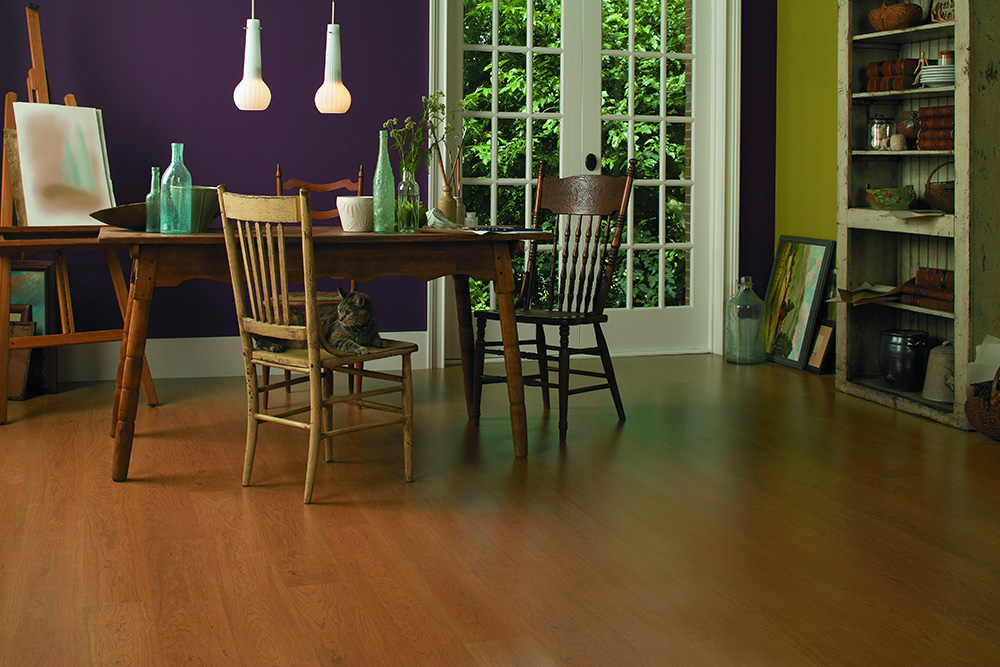 Historically, purples have been associated with a mystical or spiritual quality, focusing more on mindful practices and offering a higher ground to those seeking refuge from today's overstimulated world. Purple tones are often used in meditation spaces to energize the people gathering there and inspire connections.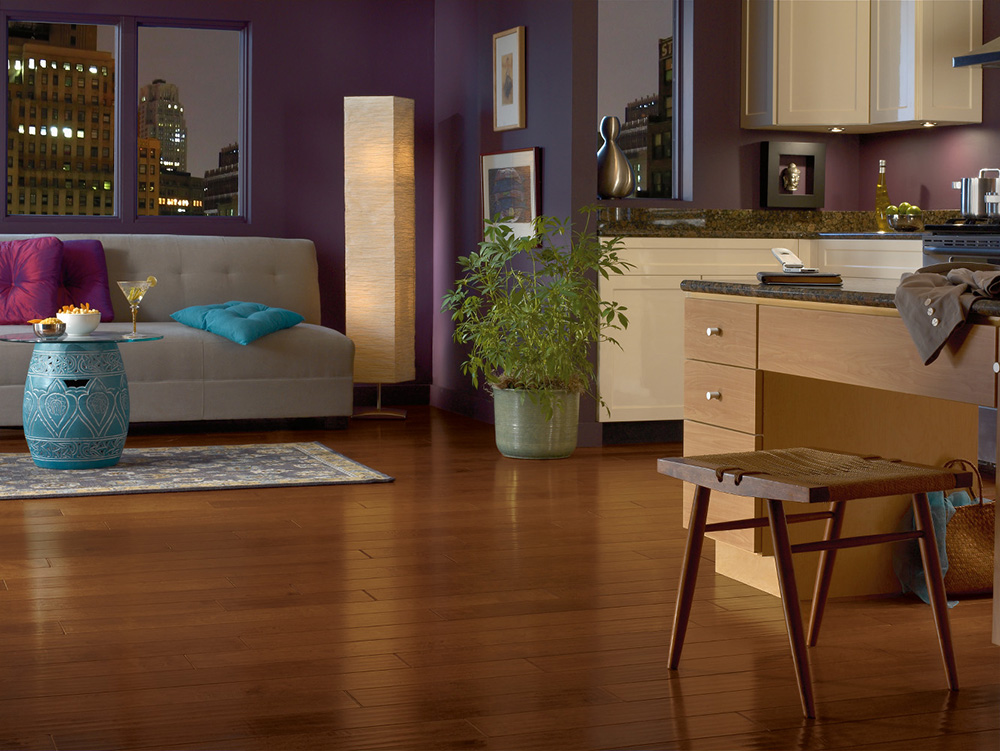 Even if you're not meditating, creative inspiration and visionary thinking are things everybody could benefit from. Here are some tips for how you can apply Ultra Violet in your own home and life. Because it's such a lush, deeply saturated hue, Ultra Violet has a large impact even in small doses. It works well in the rooms that get plenty of light, which keeps the room from feeling too dark. Including light-colored and neutral elements, will help provide a grounding counterbalance to the more eye-catching purple.