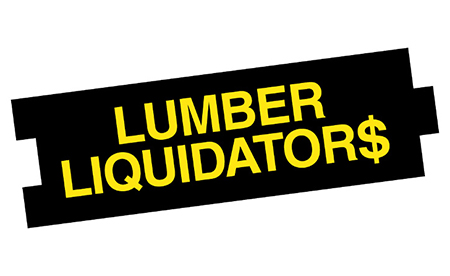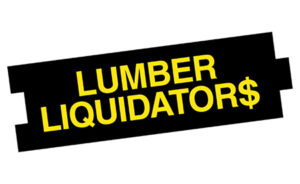 With over 360 stores in 46 states and revenue of more than a billion dollars a year, Lumber Liquidators is the largest retailer of hardwood flooring in North America. But you can get more than just hardwood from those stores. Over 100 million square feet of Lumber Liquidators' laminate flooring is installed in American homes every year. While Lumber Liquidators is an American company, much of its laminate flooring is made in China.
This past March, 60 Minutes reported it may fail to meet health and safety standards, because it contains high levels of the cancer-causing chemical, formaldehyde. In a test of over 150 boxes of laminate flooring from all over California, every single sample of Chinese-made laminate flooring from Lumber Liquidators failed to meet California formaldehyde emissions standards, many by a large margin. The average level found in Lumber Liquidators products was over six to seven times above the state standard for formaldehyde. Some were close to 20 times above the level that's allowed to be sold.
According to Dr. Philip Landrigan of N.Y.'s Mt. Sinai Hospital, who specializes in environmental pediatrics and exposure to toxic chemicals,
"Long-term exposure at that level would be risky because it would increase the risk for chronic respiratory irritation, change in a person's lung function, increased risk of asthma. It's not going to produce symptoms in everyone but children will be the people most likely to show symptoms at that sort of level."
Be sure the laminate flooring you buy is safe! Coles Fine Flooring buys all our flooring from reliable suppliers that meet health and legal standards. Do not be fooled by low prices in cheap laminate flooring – make sure you are paying for quality, safe products from reputable dealers.