Sometimes during a remodel, there are things we can't work around. Whether it's budget constraints, or load bearing walls, sometimes the footprint we have, is the footprint we have to work with. Everybody has heard the old tip to use lighter colors to open up a space, and that's a great place to start. Here are a few more design tricks that can help your kitchen look more spacious, when creating more space isn't an option.
Natural Light
The abundance of natural light in this kitchen, paired with a light-reflecting cabinet color keeps the focus on the view outside, which is what matters in a tight work space! And, of course, the light colors throughout the room help bounce light around, but the dark window frames and flooring provide a bit of contrast for those who aren't looking for that crisp white kitchen.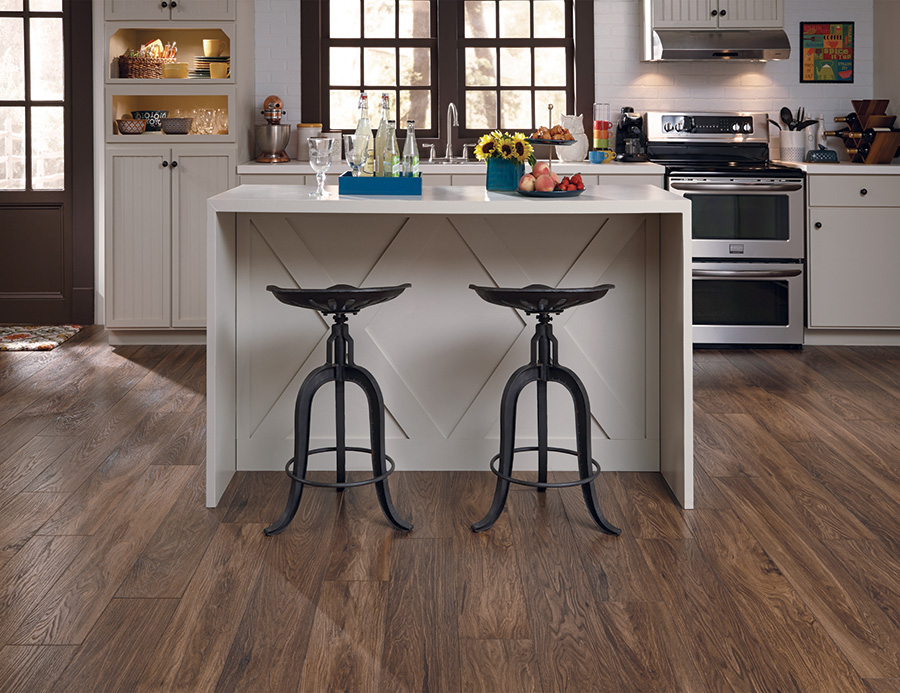 Complimentary backsplash and countertops
Using the same material for both the backsplash and countertops elongates that space and makes it feel bigger than it is. And, again, the windows provide enough natural light to help give the impression of more space.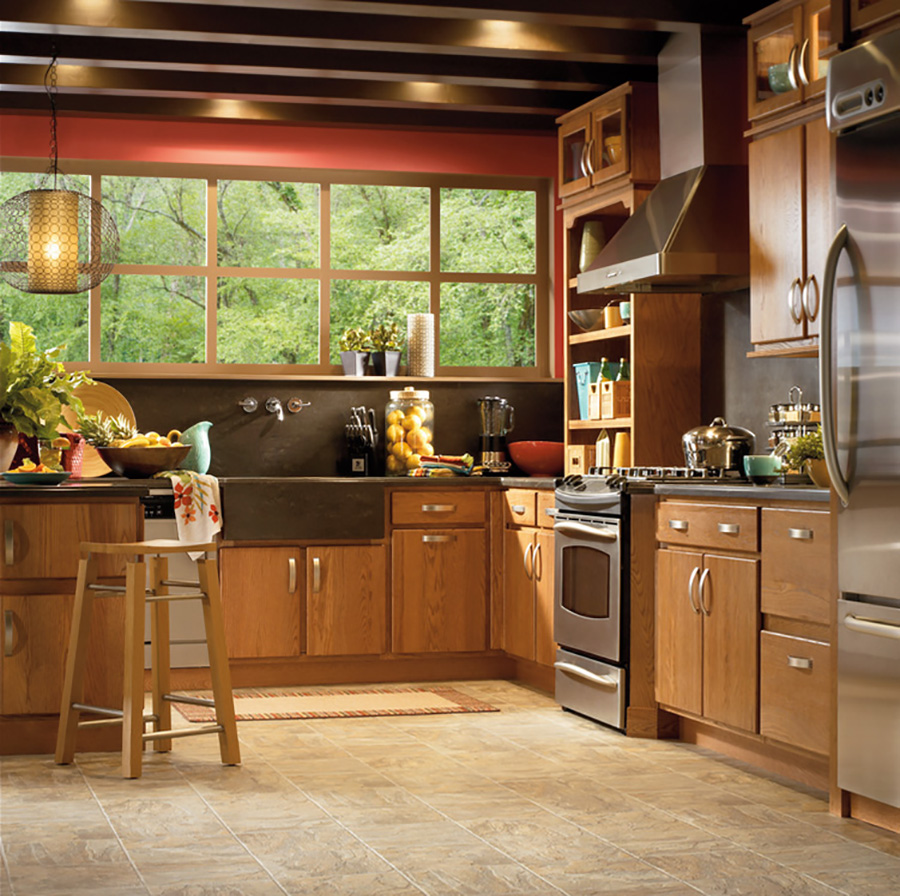 Eliminate Upper Cabinets
Skipping the upper cabinets (going with open shelving if you need the extra storage space) give the room a lighter feel. The lower cabinets ground the base, while the wide open upper half of the room gives the impression of more space at eye level.