One of the biggest decisions you'll make regarding Kitchen Cabinets is the finish. Whether you're shopping for new cabinets or refinishing existing ones, you'll have to make one big decision before all else. Paint or Stain? And you'll quickly learn that they are two completely different animals. Here's a helpful list of Pros and Cons of both finishes.
PAINT PROS:
Smooth Flawless Finish
Paint is one of the best ways to accomplish that crisp, clean aesthetic in your kitchen. Whether you're going for a classic, all-white kitchen or trying something a bit more colorful, all fain colors will give you the same result. A smooth flawless finish.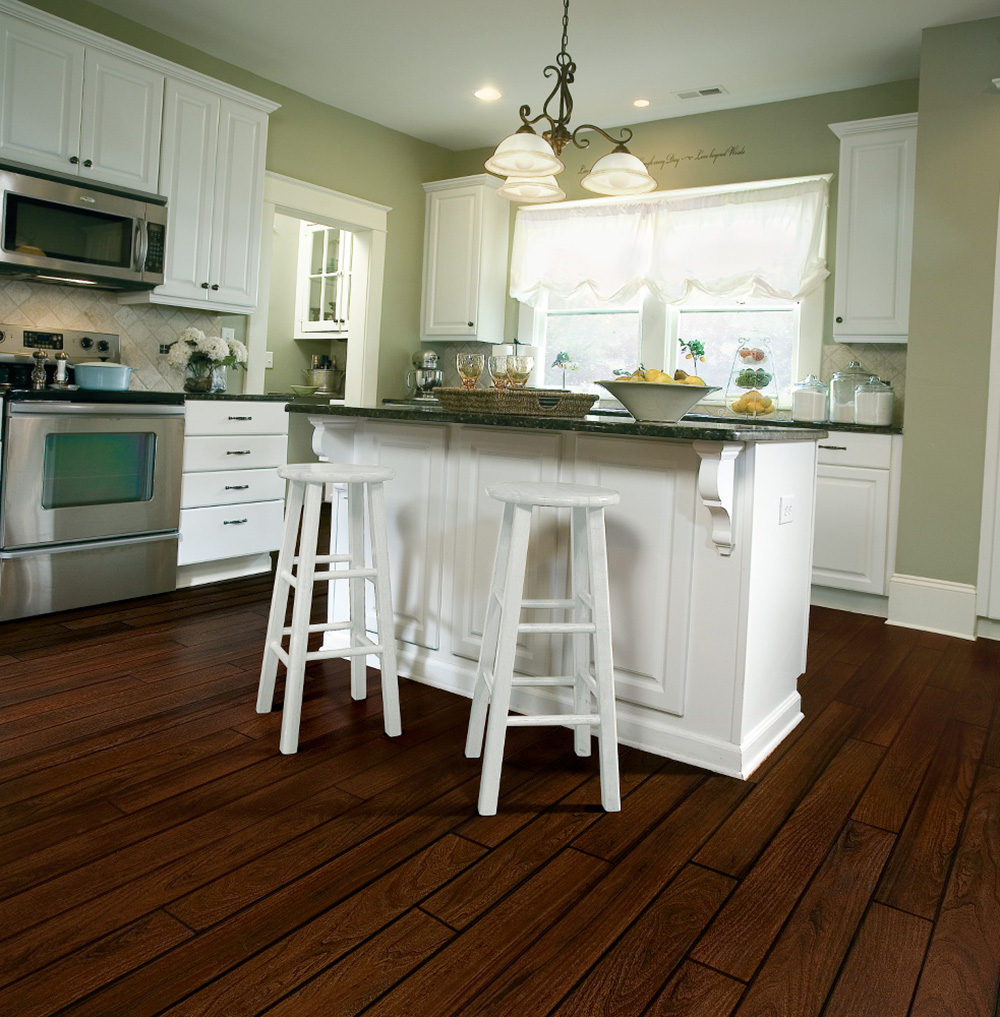 More Customizeable
If you are looking to express yourself a little more, paint is the perfect way to do so. With the whole world of colors at your fingertips, kitchen cabinets are a great way to bring a little bit of color and creativity into your kitchen. And since paint adheres to the surfaces of the wood, so it won't show the wood grain and knots the way stain does.

Applies Easier to MDF
One of the most common ways to cut the cost of cabinets, is to go with medium-density fiberboard (similar to particle board) in place of solid wood. Luckily, MDF takes paint very well. No matter the color, it is nearly impossible to tell the difference between real wood and MDF once it's painted.
PAINT CONS:
Hides Character
Like we said above, paint won't show the knots and wood grain of the cabinets, and some people may prefer that, but for those who are fond of wood's natural beauty, stain may be the better choice for you.

More Expensive
While it definitely is possible to find budget friendly painted cabinets, if you compare the prices, you'll often find that painted cabinets are typically 10 to 15 percent more expensive than stained ones. Depending on the size of your kitchen, that could be quite the price increase.

Harder to Touch Up
Touch ups are not impossible. If you paint them yourself and keep a can handy for touch ups, that definitely helps. But if you buy prefabricated, you might not know the exact color and you might not be able to find a perfect paint match. It's not an impossible job, just a tricky one.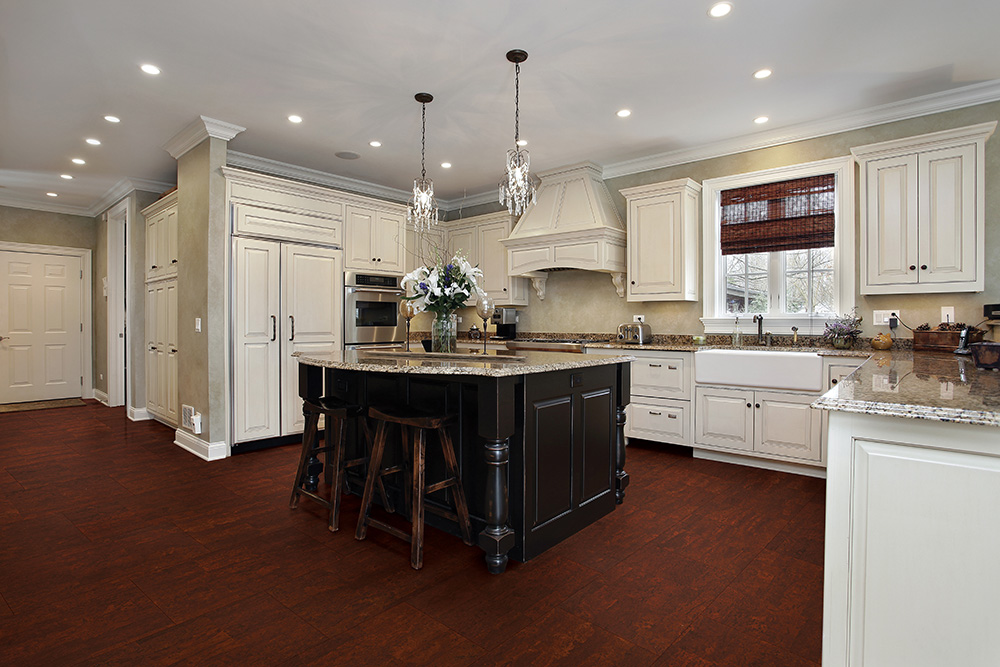 STAIN PROS:
Showcases Details
Again, for those who love the natural beauty of the wood, stain is a great choice. Since it's thinner than paint, it seeps into the wood, enhancing the wood grain and knots, striking a nice balance between texture and color.

Easy to Touch Up
Touch up markers for stains are pretty easy to find at any hardware store, and even if there isn't an exact match to your color, you can often find one that matches closely enough. Stain touch ups are a lot more forgiving on wood with a lot of grain.

Less Expensive
The paint/stain debate is obviously not the only factor that goes into the price of your cabinets. The size of your kitchen, materials, manufacturer, etc. all play a part in determining the total cost. But stained cabinets do tend to fall on the lower side of the cost spectrum in comparison to painted ones.
STAIN CONS:
Doesn't Work on MDF
While MDF can offer huge savings, the downside is that it doesn't take stain as well as it does paint. If you're set on stained cabinets, you may need to look into alternate areas for savings and go with real wood instead. On the plus side, if you have your heart set on paint (which is generally more expensive) you can cut costs by using MDF without compromising the beauty of the cabinets.

Shows Wood Blemishes
Above, we mentioned how stain brings out the natural texture of the wood. The downside to that, is that if there are any blemishes, they will also be enhanced. For better or worse, stain shows everything.

Dark Colors Don't Hide Dust
This one goes for both stain and paint. While lighter cabinets get dirty more easily, they do a pretty good job at hiding dust. Darker colors though? Not so much. Just like a car, darker surfaces show dust and dirt particles easier and require more upkeep.