Thinking about a laundry room (or laundry closet) makeover? Start here with these tips and tricks on the best way to revamp this very hardworking space of your home.
First up? Figure out your flooring. This is probably not the right room for plush carpeting! Ideally, you'll want a flooring surface that's tough and stands up well to water. Some options to consider are luxury vinyl plank, tile and vinyl sheet products.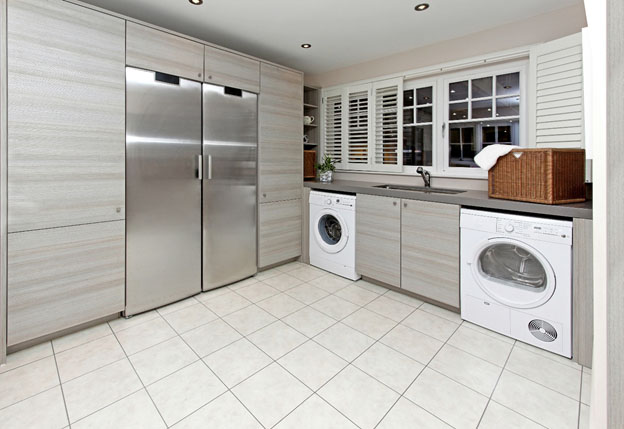 Interior designers have the following tips when it comes to laundry room design:
Do: Use vertical space to enhance your storage options. Washers/dryers can also be stacked if your laundry space is small.  Think about how you design your workflow. Just like a kitchen, your laundry room should have a logical workflow that minimizes unnecessary steps.
Do: Consider location. Do you want your laundry room near the bedrooms, or do you prefer it to be out of the way, perhaps near the garage?
Don't: Skimp on lighting. Everything is easier when you can see properly.
Don't: Think you have to stick to neutrals. A laundry might be the perfect place to try that bright accent wall color you've been considering.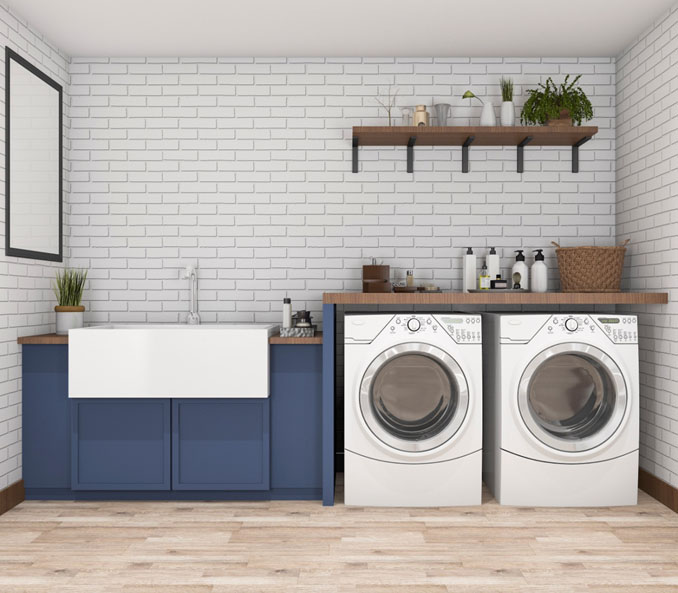 No matter the size of your laundry room, storage is an important consideration. Have a large space and budget? Consider traditional cabinets for maximum storage and a clean look. For small spaces, use every inch you can find. Some ideas to consider: vertical storage on the walls, shelves in unused corners, an ironing board tucked into a cabinet, or even a drying rack that hangs from the ceiling!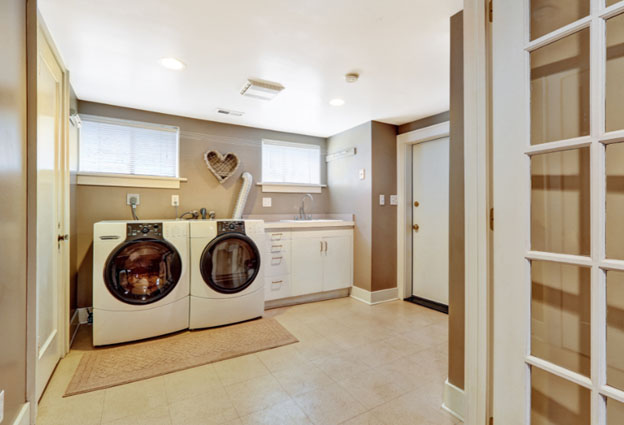 Many people think of laundry rooms as cold and sterile, but they don't have to be. Warm things up by using natural woods and rattan baskets. Another tip? Add a small area rug so you have something soft to stand on while folding.