Staying in your own home as you grow older is an idea that appeals to a number of people. With the right preparation it is possible to create a safe and comfortable space that will support you at any stage of life. Coles Kitchen and Bath Design Center specializes in remodels that help you age in place. Our design team is certified for aging in place planning and ready to help walk you through the process.
Accessible Entry
Nobody wants to think about needing a wheelchair or walker, but if the time comes, your home needs to be accessible. A well-lit, step-free approach to the home is essential. An entry that is sheltered from the elements and has room for seating both outside and inside the door, for resting or setting down bags is also a great idea.
Also note: Lever handles are easier to use than knobs, and this is a pretty inexpensive change to make, even if your budget is tight.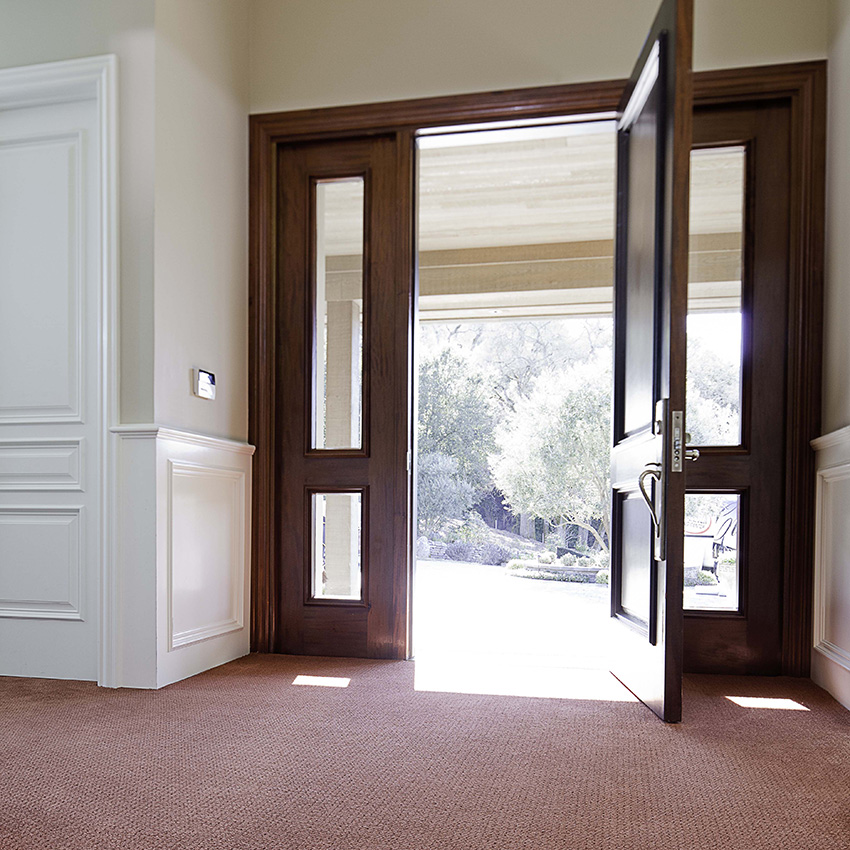 Comfort Flooring
Wood, vinyl, laminate or even cork flooring are good choices for high-use rooms. They are more slip-resistant, easier on the joints and safer for falls than harder materials such as tile, stone or concrete.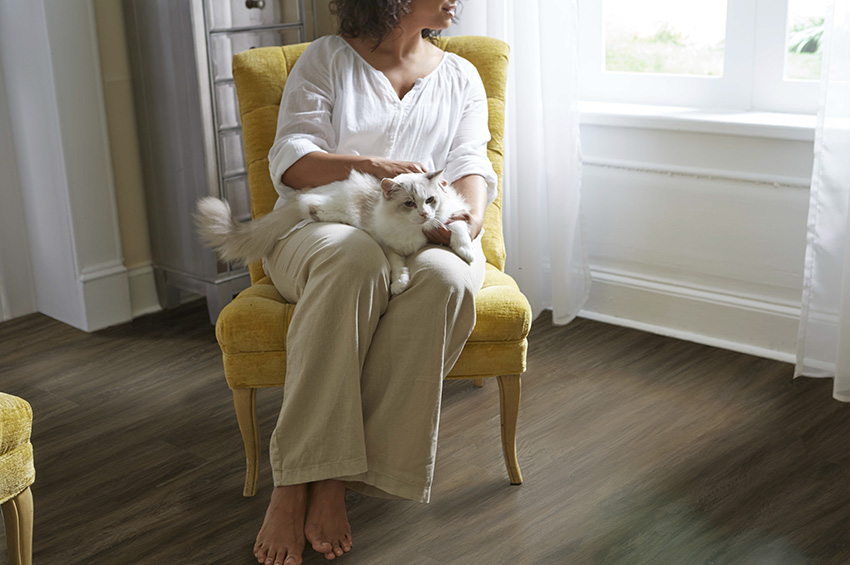 Table-height Seating
Counter-height seating such as a kitchen island or breakfast bar can get more difficult to use as we age—and falling from a higher seat is also more dangerous. Incorporate some table-height seating in your kitchen remodel, or leave space to place a kitchen table.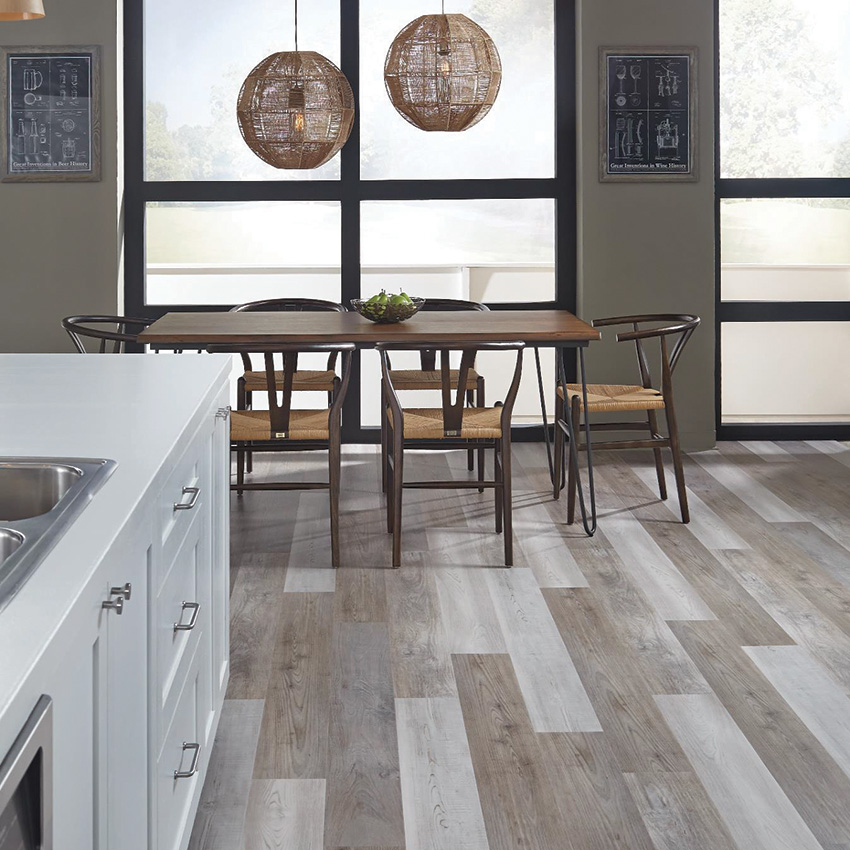 Drawers and Pullouts
Pull out shelves are a great, safe way to reach higher storage spaces. You can also reduce the need to go vertical by incorporating plenty of drawer space. Wide, easy-to-grab cabinet and drawer pulls are easier to grip than smaller knobs or pulls. Swapping out knobs for handles is a pretty simple change to make.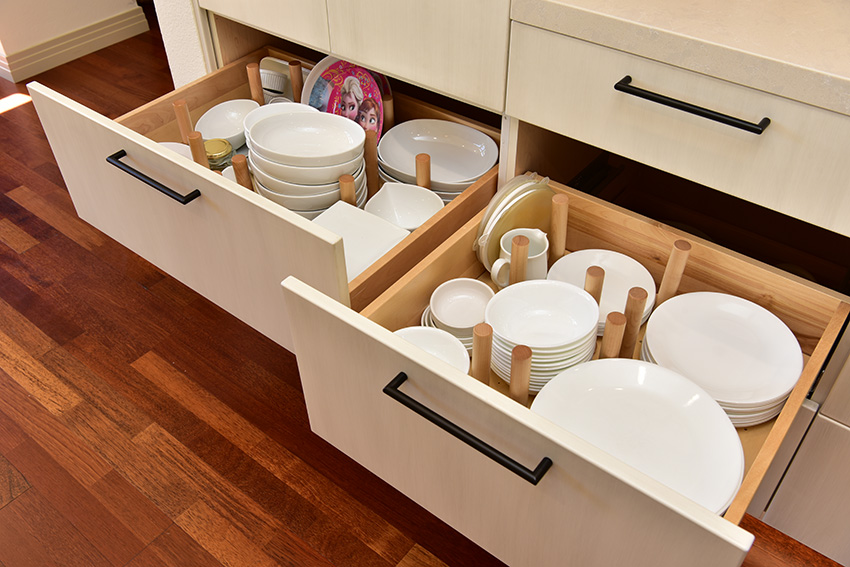 Sufficient Clearance
The Americans With Disabilities Act guidelines require at least 60 inches of clearance between opposing cabinets, walls or appliances for U-shaped kitchens; galley or "pass through" kitchens require at least 40 inches of clearance between opposing surfaces. This allows adequate clearance in halls and passages to accommodate a wheelchair or walker.
Stairs
A single-story home is ideal for aging in place, but if you live in a multistory home, be sure the staircase is safe with secure banisters. Elevators are a big investment to add to a home, but sturdy stairs open up other options such as stair lifts.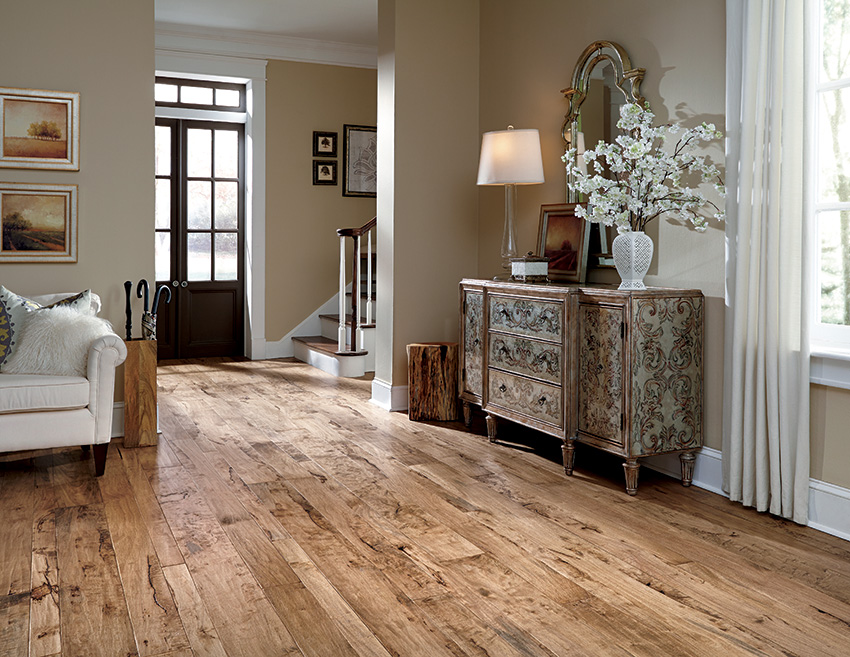 Curbless Showers
A shower without a rim or step to get over is easier and safer to use. Grab bars can always be added later, but if you start with an accessible design, you won't have to do any major updates down the road.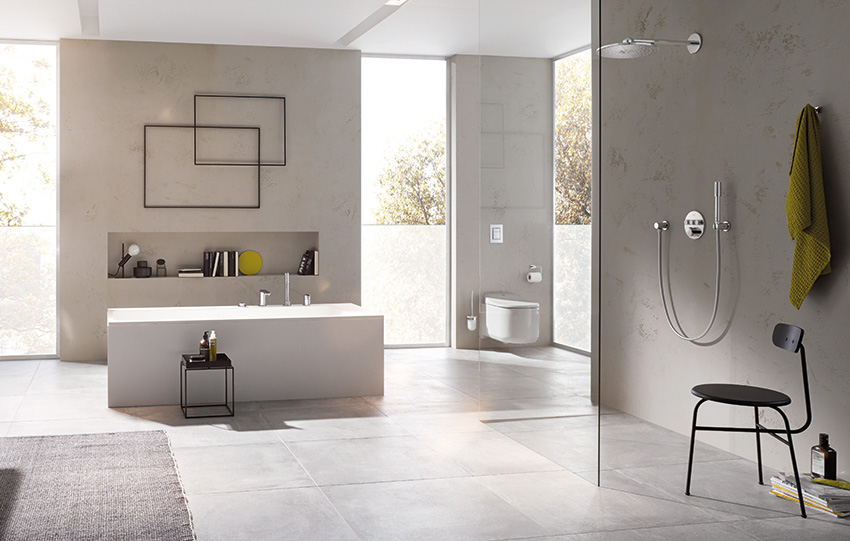 Main-floor Powder Room
Speaking of bathrooms, be sure there is at least a half bath that doesn't require climbing any stairs to reach. Powder rooms can be quite compact, so aim for a powder room with enough clearance to easily maneuver a walker or wheelchair.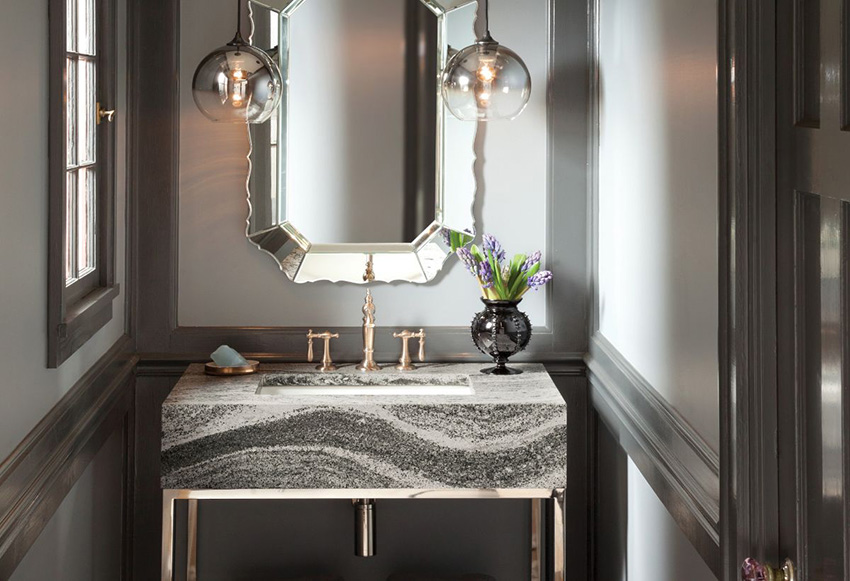 Accessible Laundry
The closer the washer and dryer are to the bedroom and main bathroom, the less distance you'll have to carry the laundry basket. That's convenient at any stage of life. At the very least, aim to keep laundry hookups on the main floor of the house, as opposed to a basement or garage.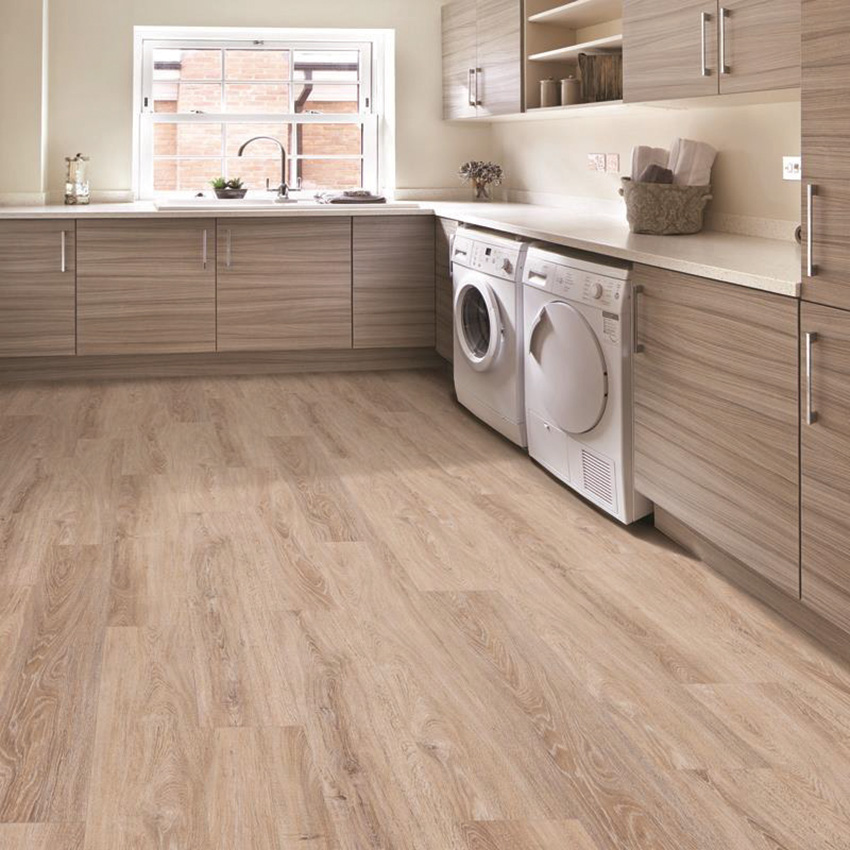 Outdoor Retreat
Getting out of the house is important, and having an easily accessible, no-stairs-required retreat is a huge bonus no matter your age. Doors that open directly onto a patio or porch where you can enjoy the San Diego sun like the ones below would be perfect!