While everybody dreams of a perfectly organized laundry room with neatly folded stacks of clean clothes and stylish wall art and a vase of fresh flowers on the windowsill, the reality is that most people don't achieve this level of happiness when entering their laundry room. Let's admit it, there is always more dirty laundry to do and the clean laundry pile could definitely have been folded more neatly. We don't actually have a stylishly modern sink next to the washer for pre-treating grass stains; we have a bottle of stain remover (maybe) that we spritz on the stains before throwing everything into the wash. Do we even bother to separate colors? Maybe if someone's watching.
Maybe you're one of those lucky people whose laundry room photos are circulating Pinterest, but chances are your laundry room was designed around function and never got much attention after the initial installation of your appliances. Laundry is nobody's favorite chore, but maybe if we all had a Pinterest Laundry Room, we might spend a little more time in there ironing our shirts instead of giving them a good hard flick when they come out of the dryer.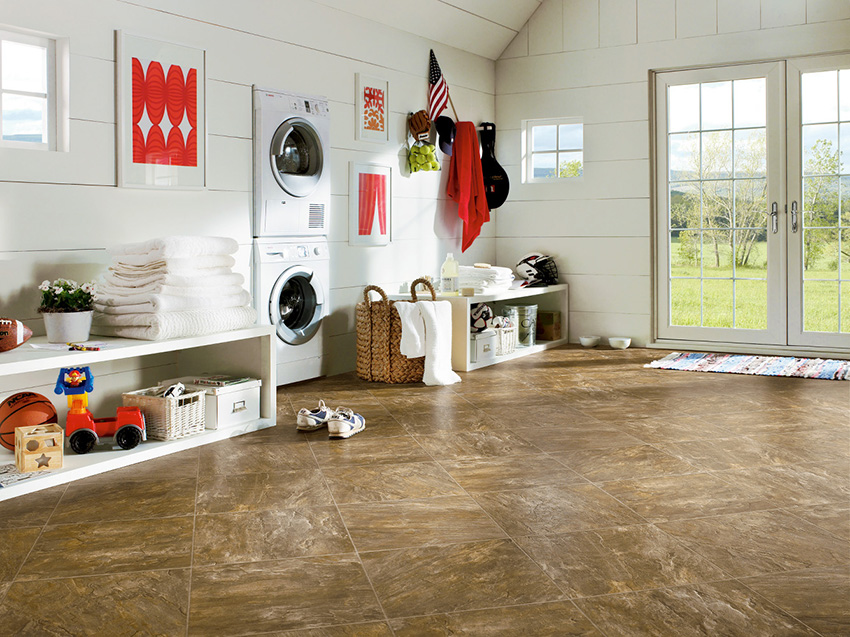 A laundry/mudroom combo is every mother's dream. A place where muddy boots don't make it past the door to soil the living room carpet and a convenient place for your teenager to shed his football jersey… straight into the washer! No mother likes finding that single smelly sock under the bed.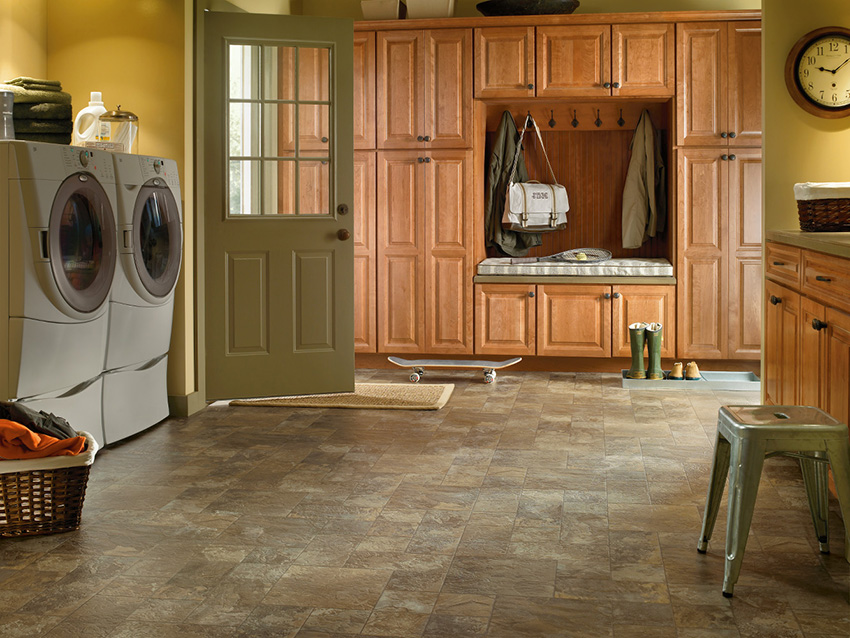 Infinite storage for all that detergent and bleach, and a countertop for ironing and folding are just the cherry on top of our laundry room sundae.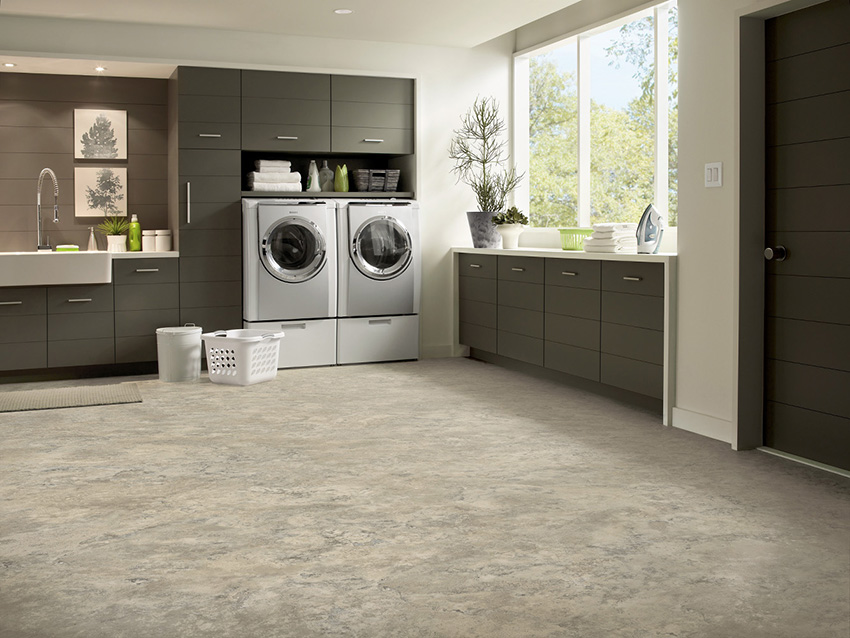 So, while the dog naps in the corner of your vast and spacious laundry room (no cramped quarters here!) you can bask in the smell of freshly laundered towels and pat yourself on the back for turning that mountain of dirty into a stack of folded and pressed… before starting all over tomorrow.