There are very few ways to warm up a space better than the rich tones of reclaimed wood. While reclaimed wood floors are growing ever more popular, even something as simple as a panel or shelf brings a great natural element to a room — and it works in anything from contemporary to traditional, adding character and warmth. Tables are an easy solution when adding reclaimed wood, but there are so many ways to incorporate this environmentally friendly trend into your home.
There's nothing like the weathered and time-worn feel of reclaimed wood floors. Whether you're restoring old floors found underneath a layer of carpet or purchasing something like the Mohawk Hardwood pictured here, there is something nostalgic about a floor that has been lived on.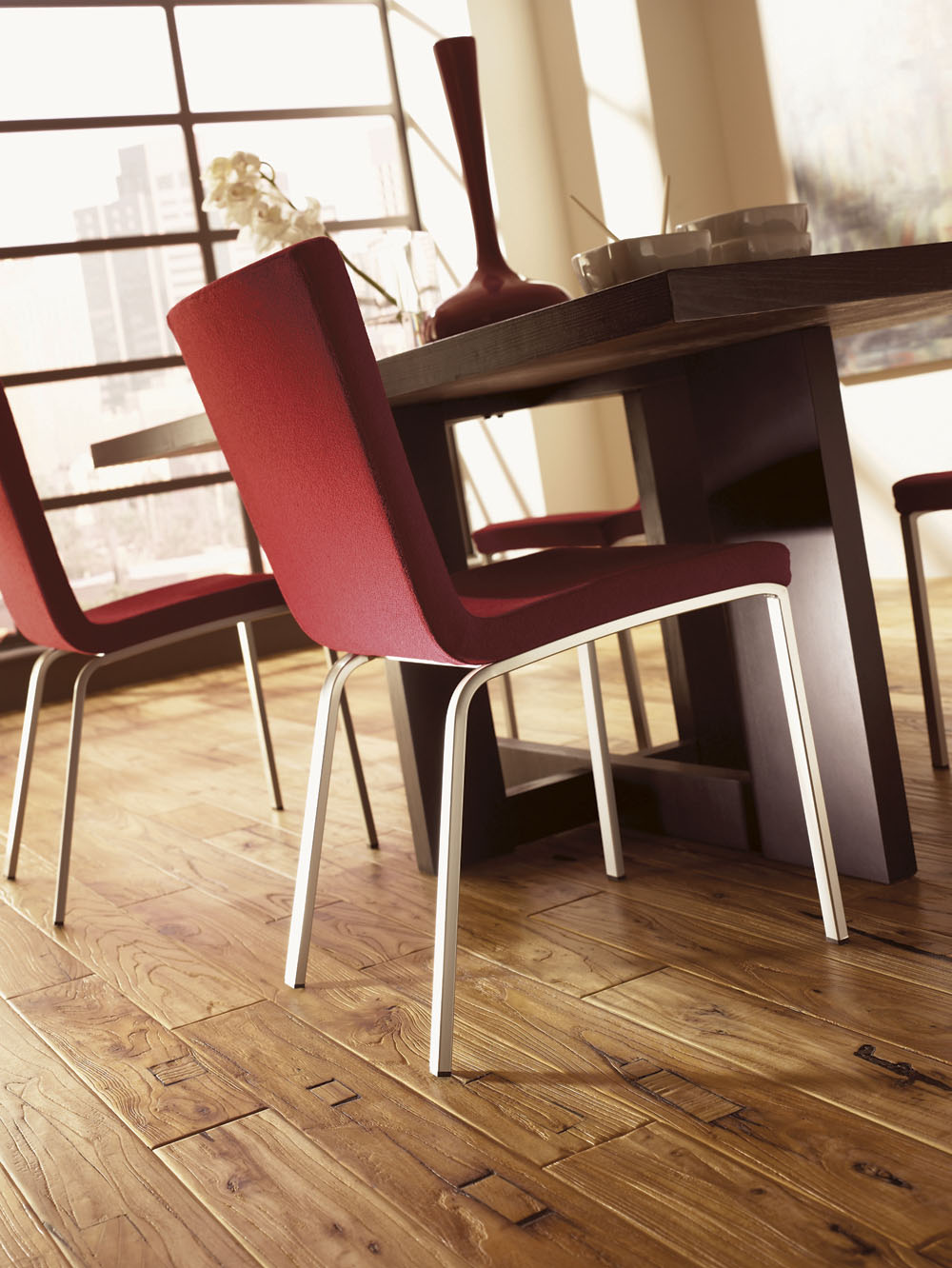 Reclaimed or pallet wood accent walls are becoming more and more    popular as well. The texture and warm tones bring a coastal driftwood feel to this seaside home.
If you aren't ready to commit to an entire wall, framing a door or window with a thick beam can warm up a room very quickly. This Dutch door adds just the right touch of coziness!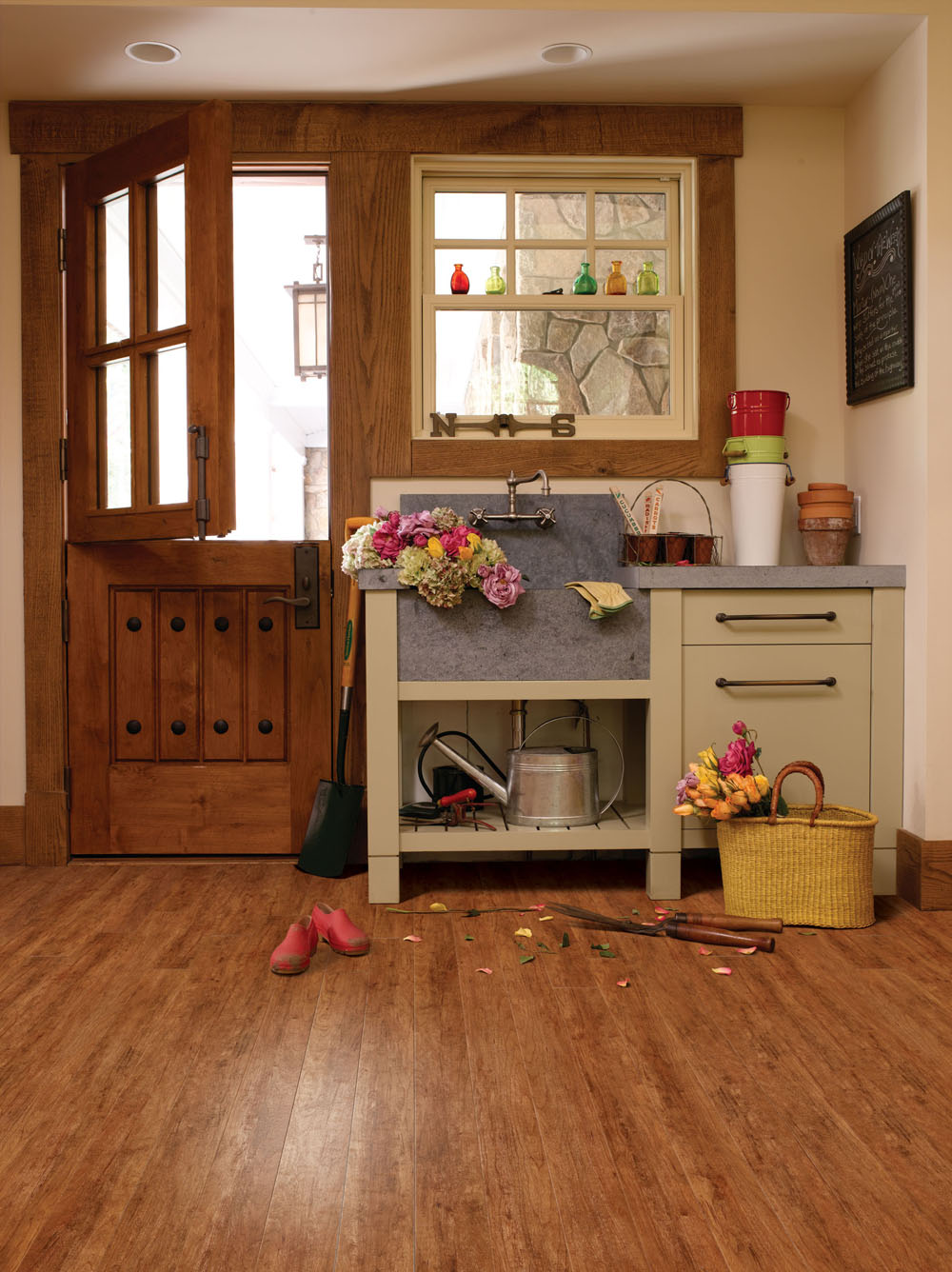 Don't think your options are limited to structural changes though! This old shutter adds a charming divider between rooms. It's weathered pain job just accentuates its history.