Marble is a very popular natural stone used for tiles and slabs for floors, countertops, and walls. It is formed when a sedimentary stone, such as limestone, is transformed under heat and pressure into a harder stone with beautiful color and veined patterns. Marble is sometimes confused with granite, however, granite derives from volcanic magma—not layered sedimentary rock—resulting in a pebbly color pattern, as opposed to the veined patterns found in marble
Marble has been very popular building material since nearly the dawn of time. Its beauty, style, and elegance can be found all throughout history as an upscale, luxurious option for interiors. Marble flooring has some undeniable merits, but there are also some serious drawbacks that must be kept in mind.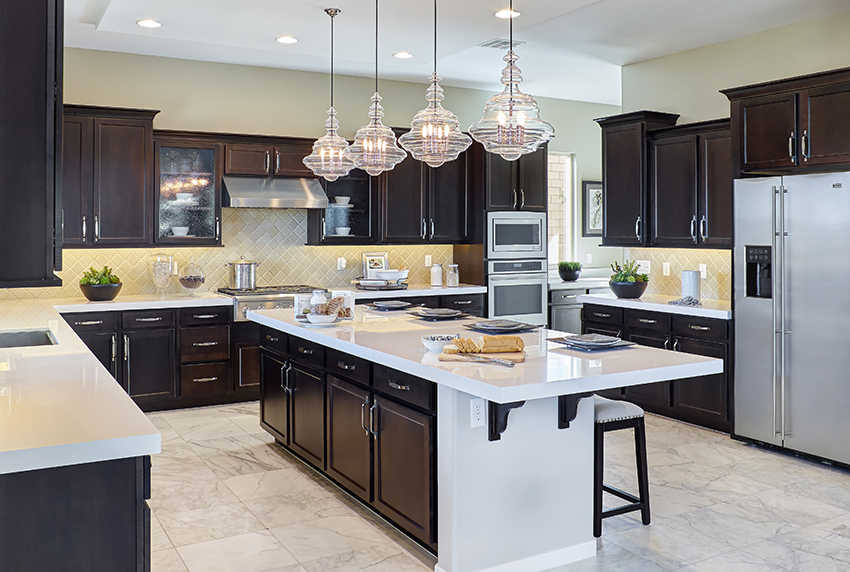 Marble tiles have a number of notable advantages as a flooring material, the biggest being that its elegance that is hard to imitate. It is available in various color combinations, providing the flexibility to compliment any design style. Tiles can also be cut to varying shapes and sizes, in order to create complex mosaic installations.
Because it is a naturally occurring material, every marble tile is completely one of a kind; there are no two exactly alike. In multi-colored marble tiles, this uniqueness can be quite pronounced, with distinct features emerging from each tile. More solid-colored marble tiles have much more subtle color shifts.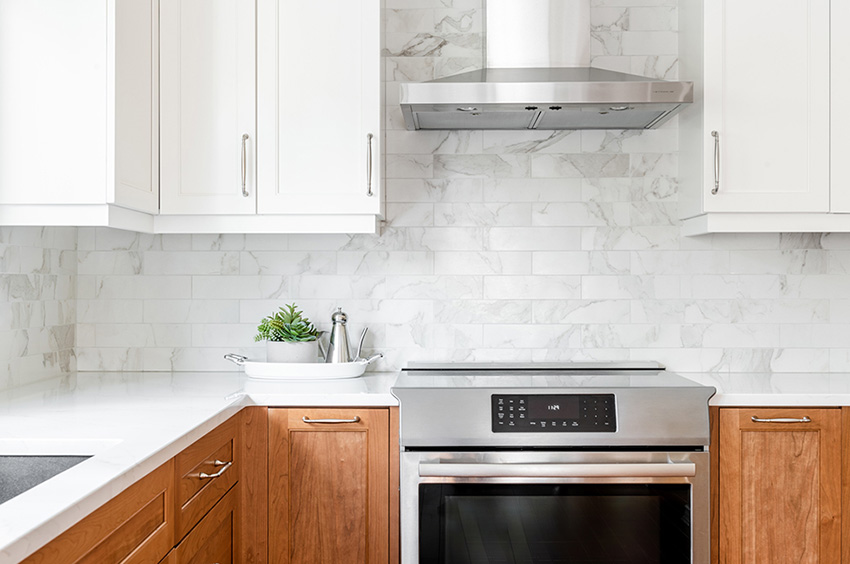 Artists have embraced marble for centuries due to its natural translucence that allows light to slightly penetrate its surface. This can cause a glowing effect in statues, or even floor tiles, when the sun hits them just right. This illumination is much more pronounced in lighter colored materials.
Marble is a great conductor of heat, can eliminate one of the prime disadvantages of marble tile—its coldness underfoot. A marble floor heated from beneath with radiant coils can bring a rush of delightful warmth to keep your home cozy on cold winter mornings.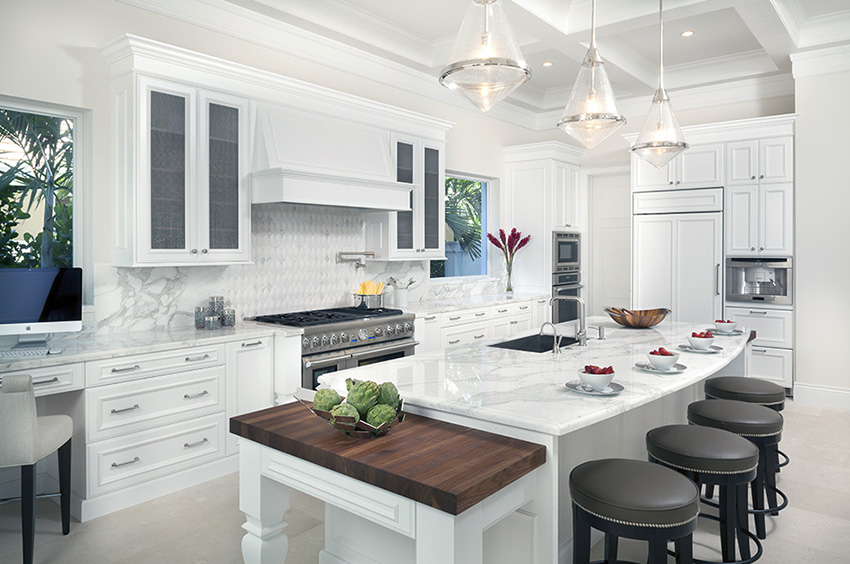 While marble is a beautiful, elegant option, it does come with a couple of limitations you should keep in mind before committing.
As far as stone goes, marble is a relatively soft material that can be scratched, scraped, and chipped—especially if it is polished. Imperfections are always more noticeable in smooth, glossy surfaces. If a marble floor is improperly installed, tiles can suffer from cracking, breaking, and chipping. Improper installation can cause any gaps between the material and the subfloor to be weak points ready to break under even standard pressure.
Unfortunately, marble is not easily repaired without replacing the damaged surface completely, but matching replacement tiles can also be difficult. As a natural stone, each lot of marble tiles has unique coloring and veining. Purchasing at least one extra box of tiles from the same batch ensures that they come from the same quarry, making it much easier to match tiles if one breaks, cracks, or becomes stained.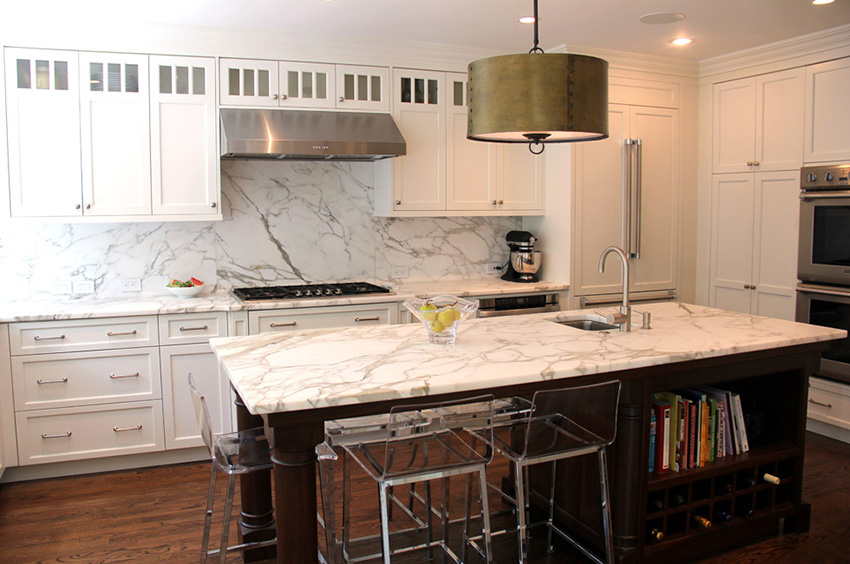 Due to its sedimentary limestone origin, marble has a pH on the alkaline side. This means that acidic substances can cause a chemical reaction resulting in permanent stains or discoloration. This can be caused by a wide variety of foods, sauces, beverages, and cleaning products.
Acids aren't the only thing that can stain though. Like other porous natural stones, marble is especially prone to water penetration. Colorful liquid agents can easily penetrate your marble surface leaving stains. A chemical penetrating sealer, and a surface sealer after installation can help prevent stains, but a surface sealer should be reapplied annually for optimal protection.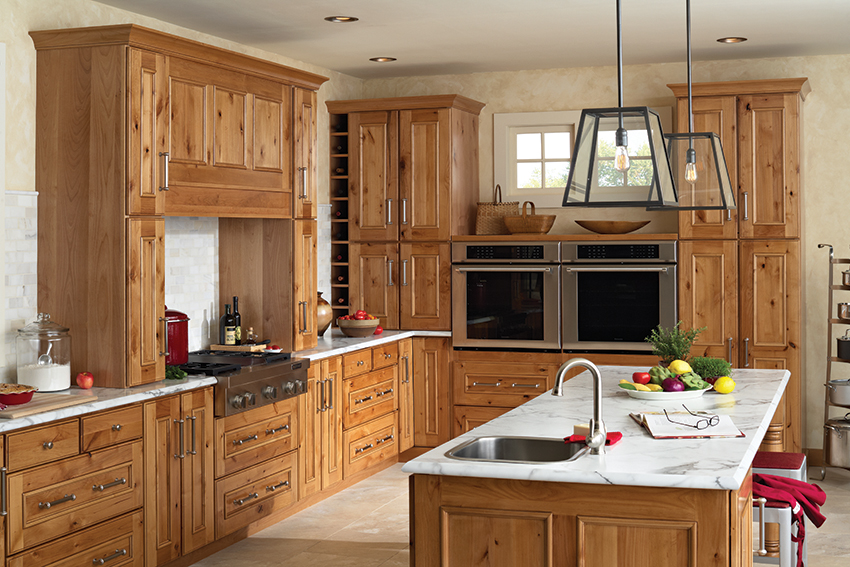 Unlike most natural stones, marble can achieve a very high polish, creating a silky smooth, shimmering surface when treated properly. However, polished marble can become dangerously slippery in kitchens and bathrooms where moisture is likely. Use non-slip rugs in these areas to prevent falls, or opt for less polished forms of marble tile.
No other material conveys the elegance of marble, but it is a temperamental stone. Be aware of its limitations before you commit to the investment; it requires substantial care during installation and consistent maintenance afterward.