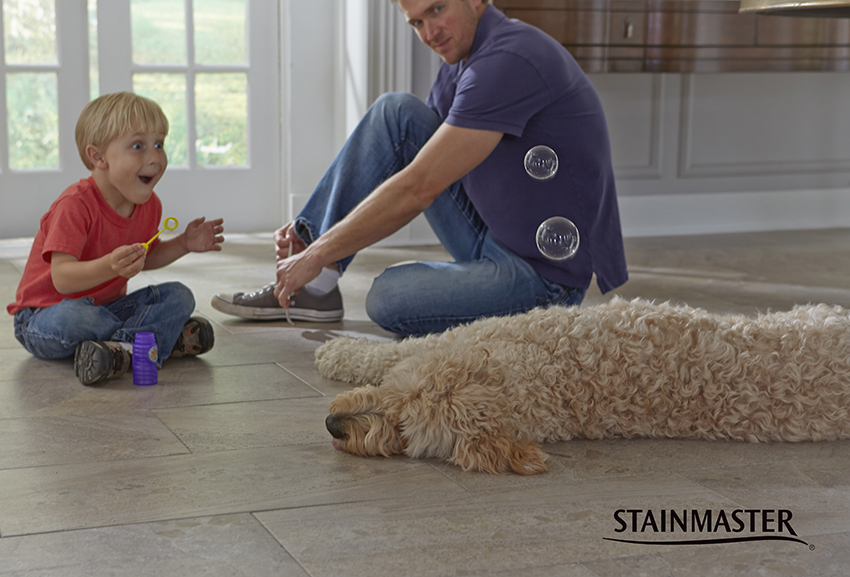 Stainmaster has combined beauty, sophistication and durability with easy cleaning and maintenance to introduce the Stainmaster Tile and Grout System. Their breakthrough stain resistant system not only allows you to spend less time cleaning and maintaining your beautiful floors, but it also provides a variety of hues and textures that will bring any room to life.
The Moonstone Series —inspired by the opulence of marble and the ruggedness of natural stone — is perfect for those looking for a balance of earthy warmth and cosmic sophistication.
The Natural Series offers cool, modern hues and subtle fabric textures. As a minimalist accent or a modern focal point, it is the perfect touch of urban sophistication for any room.
The Travertine Series adds classical Roman elegance to your décor with natural limestone hues in a clean matte surface.
The Timber Series provides the rustic beauty of American chestnut hardwood, perfectly illustrated in tile. Perfect for places where wood flooring is traditionally used, but also for places where wood flooring would normally not be effective such as bathrooms and shower floors and stalls.
The Slate Series offers bold variations in color and natural slate texture, perfect for rugged yet sophisticated spaces.
With this many gorgeous options there is no way you won't find the perfect Stainmaster Tile for you. Check out the new Stainmaster Tile and Grout System, exclusively at Coles Fine Flooring!