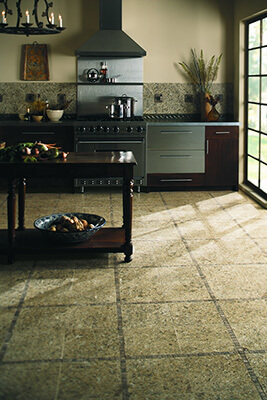 When planning to use tile or stone in your home, you may find yourself considering accent tiles, decorative tiles, border pieces, etc. These designer tile pieces are an easy way to enhance a larger tile pattern, incorporate a color scheme, or define an area as a focal point.
Here are some quick tips on how to integrate these accent tiles into your decorating scheme:
Create a decorative band in a shower, or as a tub surround.
Backsplashes and sink splashes are great opportunities to use these decorative options.
Wainscoting border- install a tile border about wainscoting level to create a divide along the wall.
Tile-framed mirrors are fun and unique- you can build a tile border and have it installed directly to the wall, surrounding the mirror
Hard surface area rug- create the look of a rug with a tile border or inlay, used to set off an area like a dining room or a foyer.
Line the perimeter of a countertop, and create the effect of an outline or border.
Trace the base of a kitchen island, using a border to set off the island within the kitchen.
Remember, there are no real "rules" to using decorative tiles & accent tiles- your design opportunities are a endless as your imagination!