Wood-look tile is growing in popularity, and it's easy to understand why. You can achieve almost any natural wood look you want in traditional planks or modern styles, with the durability and versatility of porcelain or ceramic tile. With textured wood grain, knots and varying colors and patterns, it's nearly impossible to see with the naked eye that it is not real wood.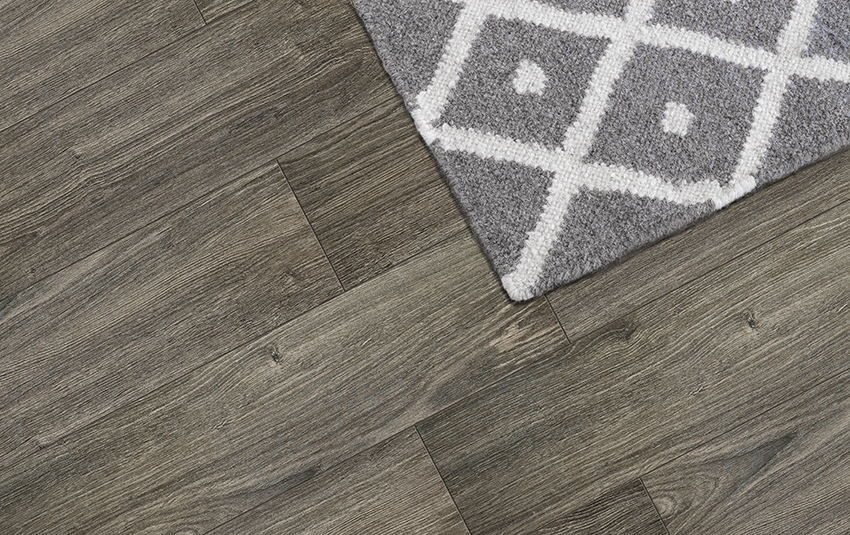 Dark or light, rustic or modern, you'll find nearly any color and style of natural wood-look you can think of. Whitewashed or painted looks, driftwood gray or bold colorful wood-look tiles—the options are endless.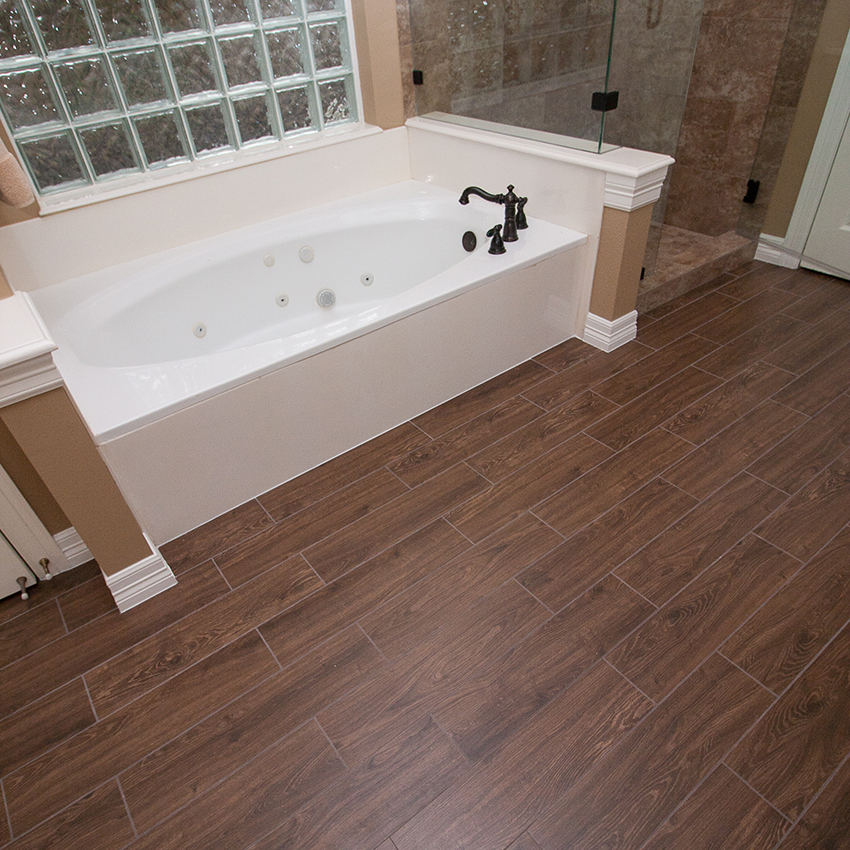 Planks are the most common style for a real wood and wood-look tile floors alike, but they aren't the only option. Just like traditional tile, hexagons, chevrons, mosaics and oversize large-format and wide-width tiles are also available. It's the best of both worlds!
Wood-look tile is available in durable ceramic and even stronger porcelain—combining the scratch resistance, waterproof benefits of tile and with the warmth and natural beauty of hardwood.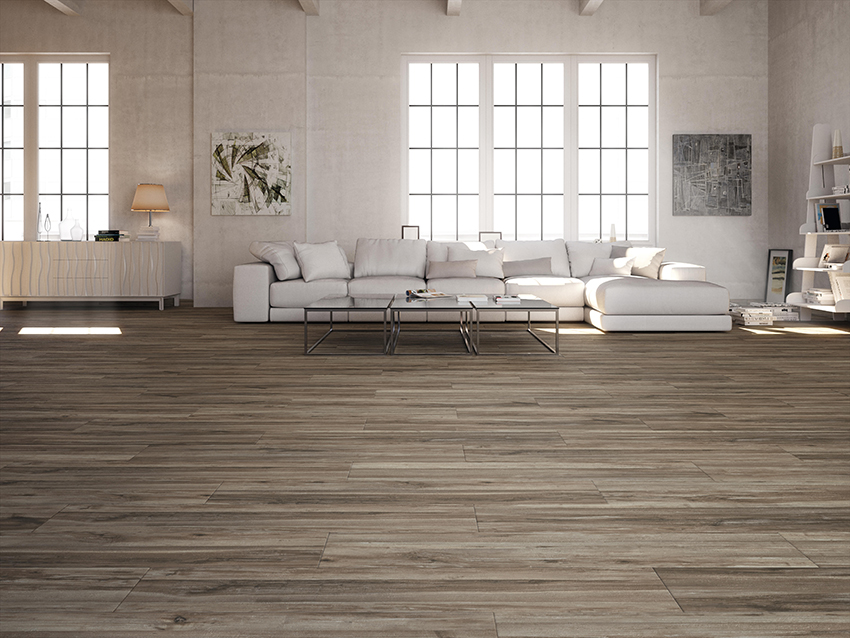 Tile that looks like wood is great for creating a rustic or farmhouse style. You can use them in places subject to moisture where you wouldn't want to use real wood (like a backsplash or shower), and they achieve the same warm, rustic look. Distressed barnwood and hand-scraped tiles are a great way to add a vintage feel to your modern farmhouse.