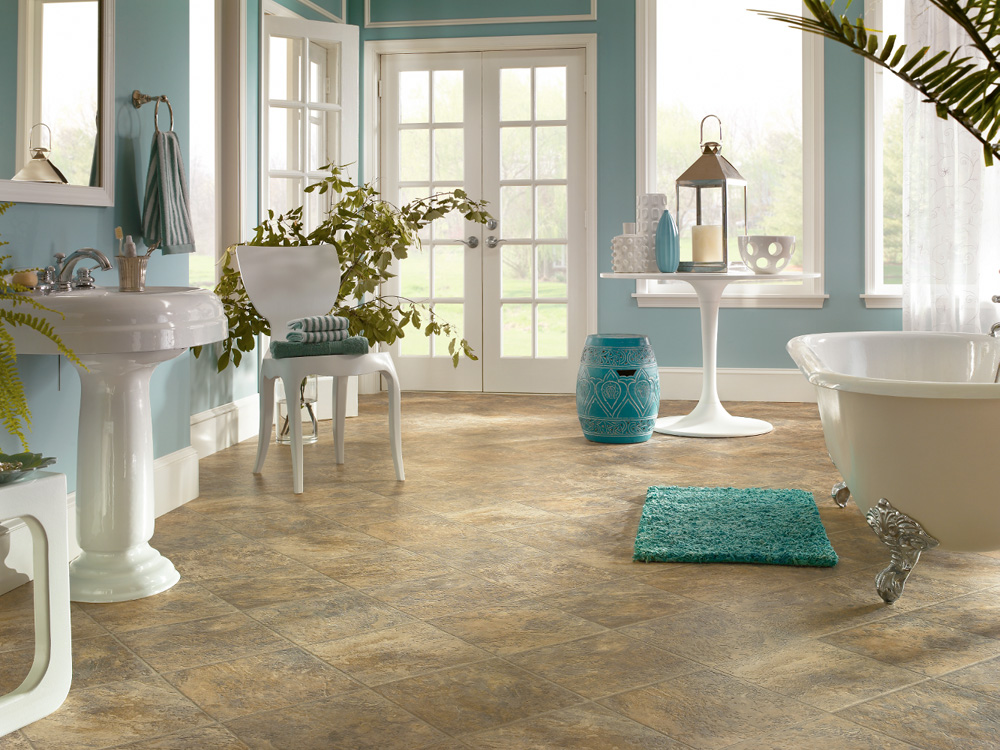 Armstrong Vinyl Sheet Flooring offers the peace of mind that comes from a trusted brand with over 100 years of quality, style and lasting value in North America. With the most beautiful colors and textures in vinyl flooring including wood, stone and alternative styles,  Armstrong is ahead of the curve in the flooring industry for floors with easy care and stain-resistant finishes that make cleaning a breeze. Lasting durability for every lifestyle and quick and easy installation options (including permanent glue-down or glue-free loose lay installation) make it so easy to find the perfect vinyl flooring for any situation.
Armstrong's Duality™ products are perfect for those who want the best of everything. Style, comfort and durability, all backed by a Lifetime Warranty.
Armstrong's Cushionstep™ products are backed by 10- to 15-Year Warranties and are the best for homes looking for style and comfort above all else.
For those who experience a lot of heavy wear and tear and need something much more stain resistant, Armstrong's Stratamax™ backed by 20-Year and Lifetime Warranties is the best option.
By eliminating the worries over damaging wood floors by mopping or constantly trying to restore your tile's grout to its original beauty, you can have the same styles without the concerns of maintenance and durability. Vinyl flooring has come a long way since the old linoleum floors of the 70's. Armstrong Sheet Vinyl comes in a large variety of durable and stylish designs including wood, stone, ceramic and slate visuals.