Armstrong Vinyl Sheet Flooring offers a peace of mind that comes from a trusted brand with over 100 years of quality, style and lasting value in North America. With the most beautiful colors and textures in vinyl flooring including wood, stone and alternative styles, Armstrong is ahead of the curve in the flooring industry for floors with easy care and stain-resistant finishes that make cleaning a breeze. Lasting durability for every lifestyle and quick and easy installation options (including permanent glue-down or glue-free loose lay installation) make it so easy to find the perfect vinyl flooring for any situation.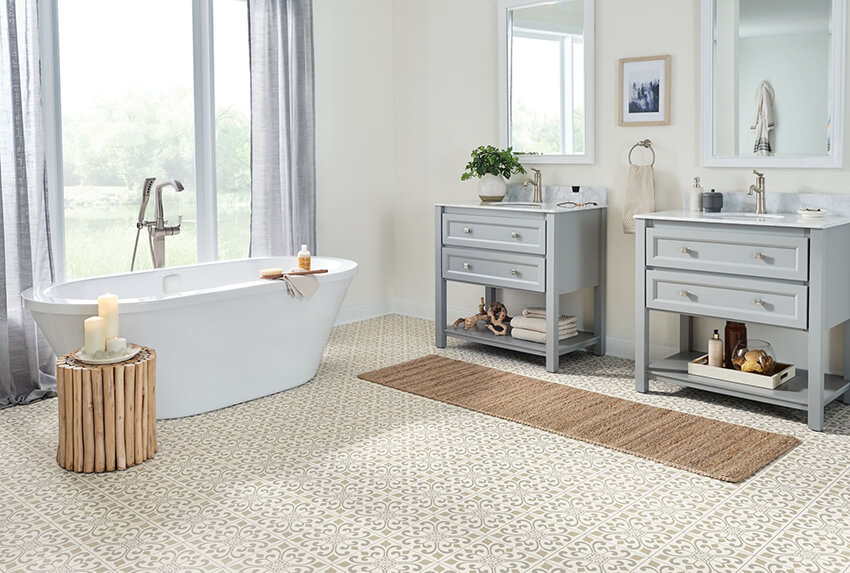 Armstong's revolutionary new Diamond 10® Technology is made from one of the world's hardest substances: cultured diamonds. This innovative technology—featured on two of their vinyl sheet floor collections: Duality™ Premium and CushionStep™ Better—makes sheet vinyl flooring more scratch, scuff and stain resistant. It also helps repel dirt, making clean-up a breeze.
Beyond style, what are you looking for in a floor? Compare durability and comfort features of Armstrong's three key collections, to help you select the perfect performance level for your space.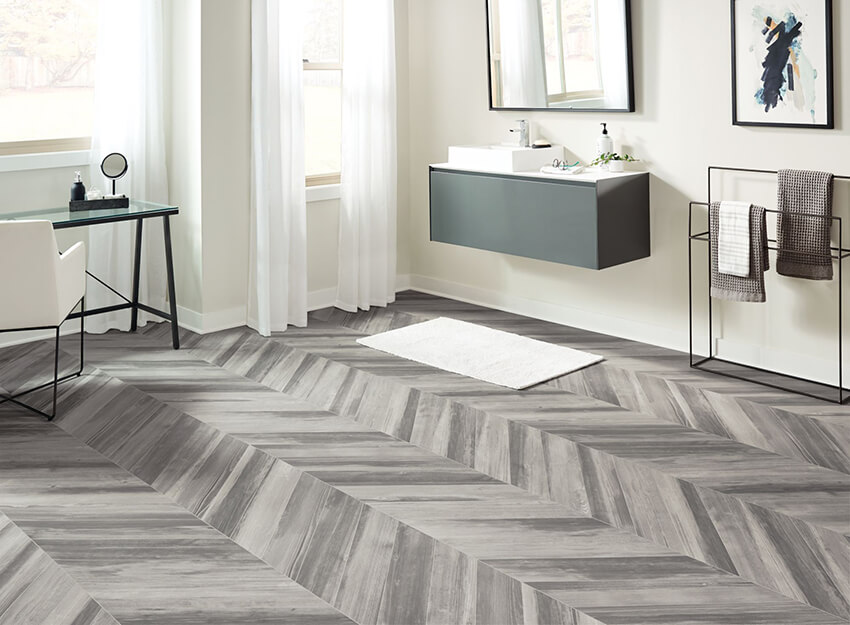 Duality™ Premium
Armstrong's highest-performing vinyl sheet, featuring Diamond 10® Technology has industry-leading durability and superior scratch and stain resistance. It come with a Lifetime Limited Residential Warranty and a 10-year Limited Light Commercial Warranty.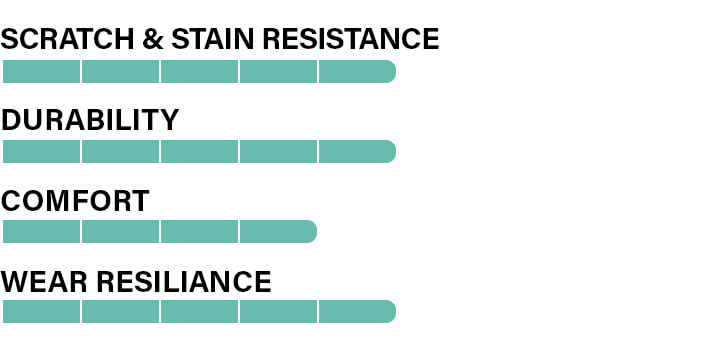 CushionStep™ Better
Comfort meets durability with this High performance vinyl featuring Diamond 10® Technology. Soft, warm underfoot feel with a 25-year Limited Residential Warranty.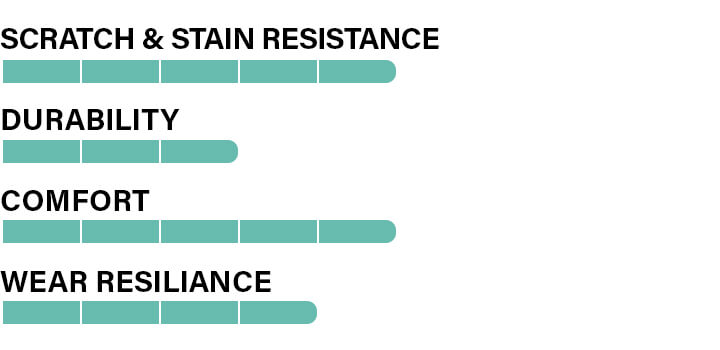 CushionStep™ Good
This is a budget-friendly flooring, great for low traffic areas with warmth and comfort, easy maintenance, classic designs, and a 10-year Limited Residential Warranty.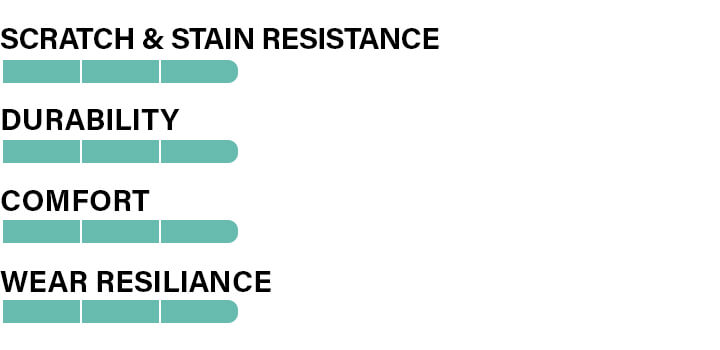 By eliminating the worries over damaging wood floors by mopping or constantly trying to restore your tile's grout to its original beauty, you can have the same styles without the concerns of maintenance and durability. Vinyl flooring has come a long way since the old linoleum floors of the 70's. Armstrong Sheet Vinyl comes in a large variety of durable and stylish designs including wood, stone, ceramic and slate visuals.