Karastan Kashmere Carpet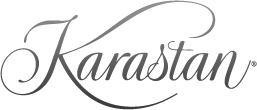 In addition to outstanding performance and durability, Kashmere nylon carpets offer top style and design options for your home.
Check out other products offered by Karastan

EXTRAORDINARY DURABILITY
Craftsmanship and commitment to qualify
offering ultimate durability.

ELEGANT STYLE
Luxurious nylon carpet that sets a new
standard for style and design.

OUTSTANDING PERFORMANCE
EasyClean stain and soil protection
makes clean up easy.
Karastan Kashmere pairs sophisticated softness with exceptional durability. The exclusive nylon, Kashmere, is designed for excellent performance, alluring softness and long-lasting beauty. From top to bottom, tip to backing, each fiber is protected from stains with Scotchgard™ Protector Advanced Repel Technology, the most trusted brand in stain and soil protection. The Karastan name has been synonymous with quality, beauty and durability for more than 90 years. Since the 1920's, Karastan has been setting the standard within the carpet industry and still maintains its leadership position as America's brand of choice for high-end carpeting and rugs to this day.
Karastan continues to be an innovator amongst rug and carpet manufacturers, designing stylish, quality carpets with livability, inspiration and comfort in mind.