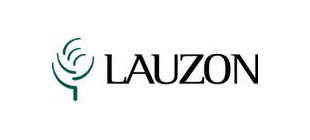 Lauzon incorporates many environment-friendly practices in their manufacturing, as well as maintaining a recycling process.
Lauzon and the Environment
Lauzon uses sustainable forest managementpractices to ensure resource renewal. It complies with the Forest Act by harvesting a set volume of specific species each year and restoring production sites aftercutting. Lauzon also draws up its forest management plans in cooperation with regional municipalities,native communities, wildlife managers,and other stakeholders.
Lauzon supports many organizations committed to protecting forests for generations to come, including the Canadian Lumber Association, the National Wood Flooring Association (NWFA), and the Association for Floor Covering Distributors.
In 2002, Lauzon introduced Polynium+ with Sunshield, a revolutionary polymerized titanium finish with an exclusive in-wood treatment that shields floors from excessive color change as a result of exposure to the sun. It is part of the Lauzon family of products, which are free of solvents and formaldehyde agents that can be extremely harmful to consumers and to the ecosystem. These initiatives reflect Lauzon's strong environmental values.
Lauzon is committed to actively protecting the environment, and so has adopted a "no waste" policy. Wood residues are used to fuel it kiln dryers, or are transformed into pellets for the growing pellet-burning stove market.
Because wood pellets burn cleaner and much more efficiently than wood, Lauzon Recycled Wood Energy Inc. is proud to be the leading wood pellet producer in North America. And because Lauzon floors are made from northern species- the hardest on the continent- and other top quality woods, its pellets boast the highest energy-efficiency rating and the longest burn time.