The look you love. For the life you lead.
Mannington Flooring For Durability & Easy Care With A Natural Look
When you want the natural beauty of wood or stone – but still need great durability and easy care – laminate flooring is a natural choice.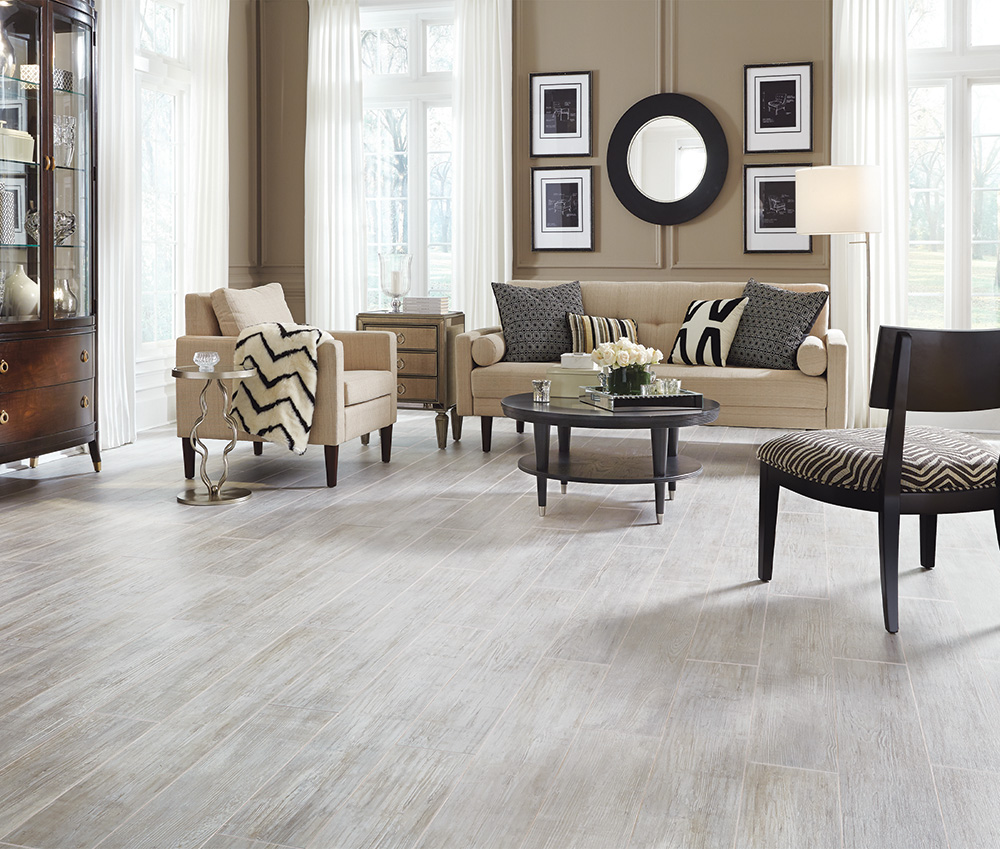 The Mannington Laminate Design:
Mannington combines award-winning styles with industry-leading technologies to produce the most realistic wood and tile looks in the industry, along with innovative technology such as:
OptiClear finish recreates the sophisticated finish of hardwood exotics.
Modular layout for multiple options.
Embossed in-register for aligned grain and texture.
OpticEdge creates the most realistic bevels in the market.
Rustic hand-scraped textures that mimic hardwood.
NatureForm Optix™ for unparalleled realism.
Mannington Laminate floors have been specially designed to coordinate with today's most popular furniture and cabinetry colors. Mannington captures light, casual wood, rustic stone and modular tile looks in durable, easy-to-care-for laminate floors.
Revolutions™ Plank & Tile Collections:
The most realistic wood and tile in the industry! Made using our NatureForm Optix™ technology, the Revolutions™ Collections have extremely detailed embossing and visual design matching.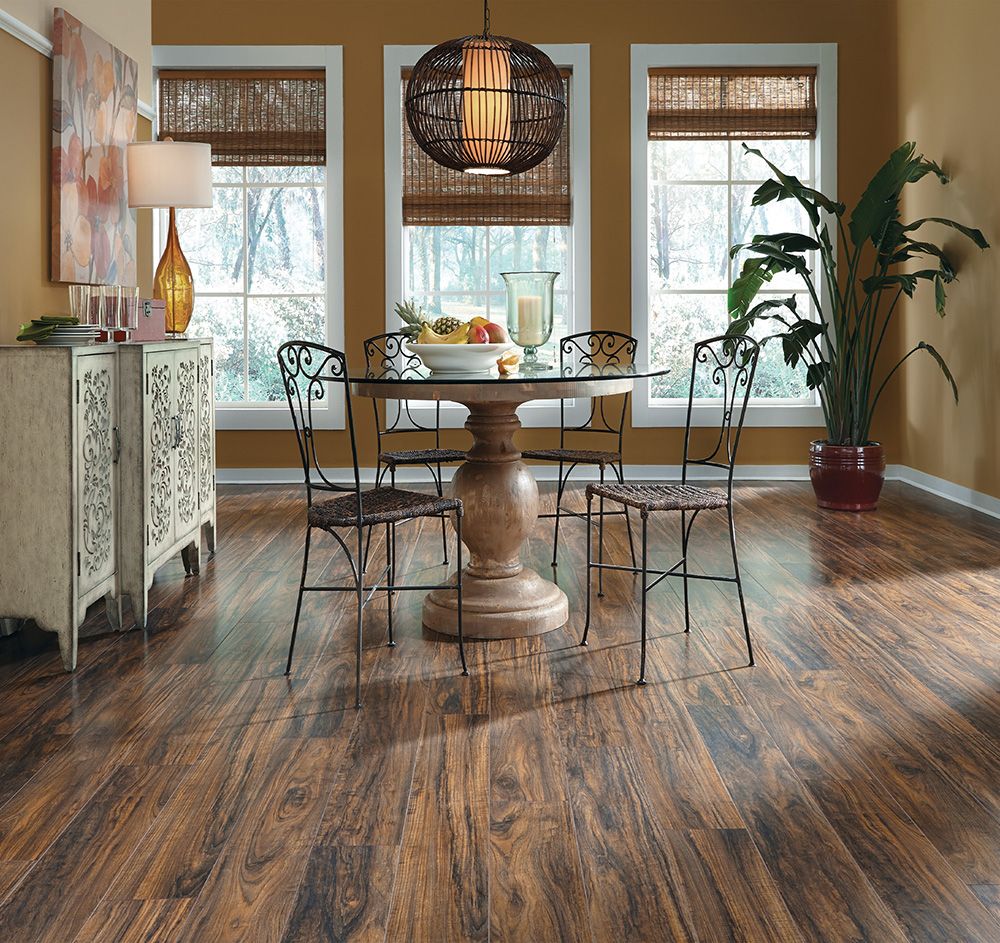 Good-Better-Best Product Collections
Streamlined product collections save time and avoid confusion during the selection process.
Good: Value Lock® and Valu Tile Collections – Versatile value-priced products.
Better: Coordinations Collection – Wide choice of textures, colors and styles.
Best: Revolutions™ Tile, Revolutions™ Plank & NatureForm® Tile Collections – Most realistic looks in laminate flooring.
Laminate Flooring Installation:
The Uniform Glueless Profile System makes installation quick and easy with the lower angle of assembly, glue-free installation and clearly labeled planks.
Mannington Flooring Warranties:
Strong warranty protection against wear, fade, stain & water damage* provides added assurance that Mannington will stand behind their products in case of a problem.
*Value Lock® does not come with a water damage warranty.