Miele Vacuum Cleaners
Home

>

Miele Vacuum Cleaners
At Coles, our customer is always the center of attention. And our passion is always to deliver superior service and a top quality selection of products. So it's only natural we would carry the Miele series vacuum cleaners. With its historic and award-winning focus on technology, the Miele brand is identified with unsurpassed quality and a worldwide stellar reputation.
Miele Vacuums – Because Our Customer is King!
For over 100 years, award-winning advances in technology and design have established Miele as the "must have" status vacuum. Beyond the design awards and sleek look, Miele continues to focus on making vacuuming easier through new patented technologies.
So every Miele vacuum excels not only in cleaning performance, but in filtration. Click on the links below to learn more about the Miele Vacuum Cleaners available at Coles.
The Miele Legacy
The company was founded in 1899 by Carl Miele and Reinhard Zinkann and, like Coles, has always been a family-owned, family-run company. Miele manufactures the highest-quality domestic appliances and commercial equipment in the world. In the words of founding fathers, Carl Miele and Reinhard Zinkann, "Success is only possible in the long term if one is totally and utterly convinced of the quality of one's products." Innovation is the foundation of the Miele business model.
Visit the pages above to read about the Miele Series that Coles has available.

Miele : JD Power and Associates Winner!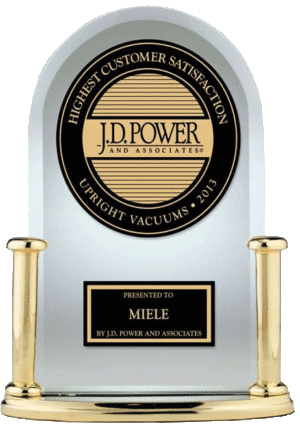 • Miele ranks #1 on Features in both upright and canister vacuums.
• Miele ranks #1 on Performance in both upright and canister vacuums.
• Miele ranks #1 on Styling and Appearance in upright and 2nd in canister vacuums.
• Miele ranks #2 on Ease of Use in upright and #1 in canister vacuums.
Miele vacuums are the type of high quality product our customers expect from Coles. Stop by a Coles showroom and we'll show you why.
Style. Selection. Service. Making Coles the local leader in Fine Flooring. Value You Can Trust Since 1947.
Request a Quote
Get a Quote