Jazz 88.3 and Coles Fine Flooring with the support of the San Diego Youth Symphony presents the 10th annual "Music Matters Instrument Drive" during the month of May! As in previous years, this year's program will donate musical instruments to San Diego City School Children.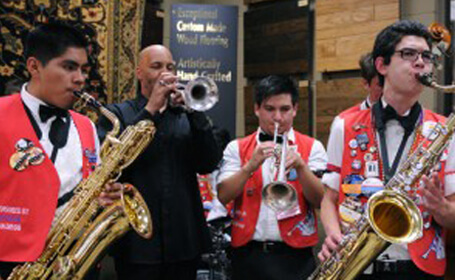 For one month, May 1-May 31, San Diegans can donate their used musical instruments at ANY Coles Fine Flooring in San Diego County, or at the KSDS Business office on the City College campus. Collected instruments will be completely refurbished by the Community Council for Music in the Schools (CCMS) and then distributed among San Diego City School music programs.
Since introducing the program in 2005, over 650 instruments have been donated to the San Diego City Schools. The goal in 2014 is to significantly add to this number of instruments, greatly benefiting school-aged children in San Diego County. "Music Matters" is simply another way Jazz 88.3 and the San Diego Community is able to give back and support music education in our schools!
Drop your instruments off at any of our store locations! Please, we can no longer accept drums.
San Diego   |   San Marcos  |   Santee |   Solana Beach   |   Military