Cole's Fine Flooring serves up a diverse range of vinyl flooring in San Diego, CA. Our goal is to introduce you to the best flooring options available on the market- without breaking your budget.
You're a homeowner on the search for a new flooring option that fits your space, adds resale value, and meets your budget. Vinyl flooring (aka vinyl plank or luxury vinyl plank) could check the boxes on all of the above. And no, we're not talking about the same vinyl used in records. 
Vinyl plank (VP) flooring is made from a synthetic material called PVC, which is heated and pressed into thin layers before being topped with a photorealistic image of wood, stone, ceramic, etc. This flooring type has made notable improvements over the years, drawing attention due to its wide variety of finishes and similar feel to hardwood.

6 Things to Know About Vinyl Flooring 
Before you start laying down vinyl flooring in your San Diego, CA, home, listen up. Here are six things you need to know. 
Two Types of Vinyl Flooring 
You can find two different types of vinyl flooring: sheet flooring and pre-cut, pre-sized flooring. Sheet flooring is exactly how it sounds, rolls of vinyl laid down in solid sheets, usually 6 to 12 feet in width. 
Vinyl tile flooring comes in pre-cut tile sizes, representing the look of porcelain tile. Similarly, you can buy luxury vinyl planks that are cut to represent a hardwood plank, often 7" wide x 48" in length. 
Different Vinyl Finishes 
As a cheaper alternative to hardwood or porcelain tile, LVP or LVT boasts a smooth finish that provides a comparable result to the real thing, and is typically embossed to give a realistic appearance and feel. You can find luxury vinyl flooring that offer different levels of performance from light residential to commercial. The thicker the wear layer, the better the long term durability of the flooring.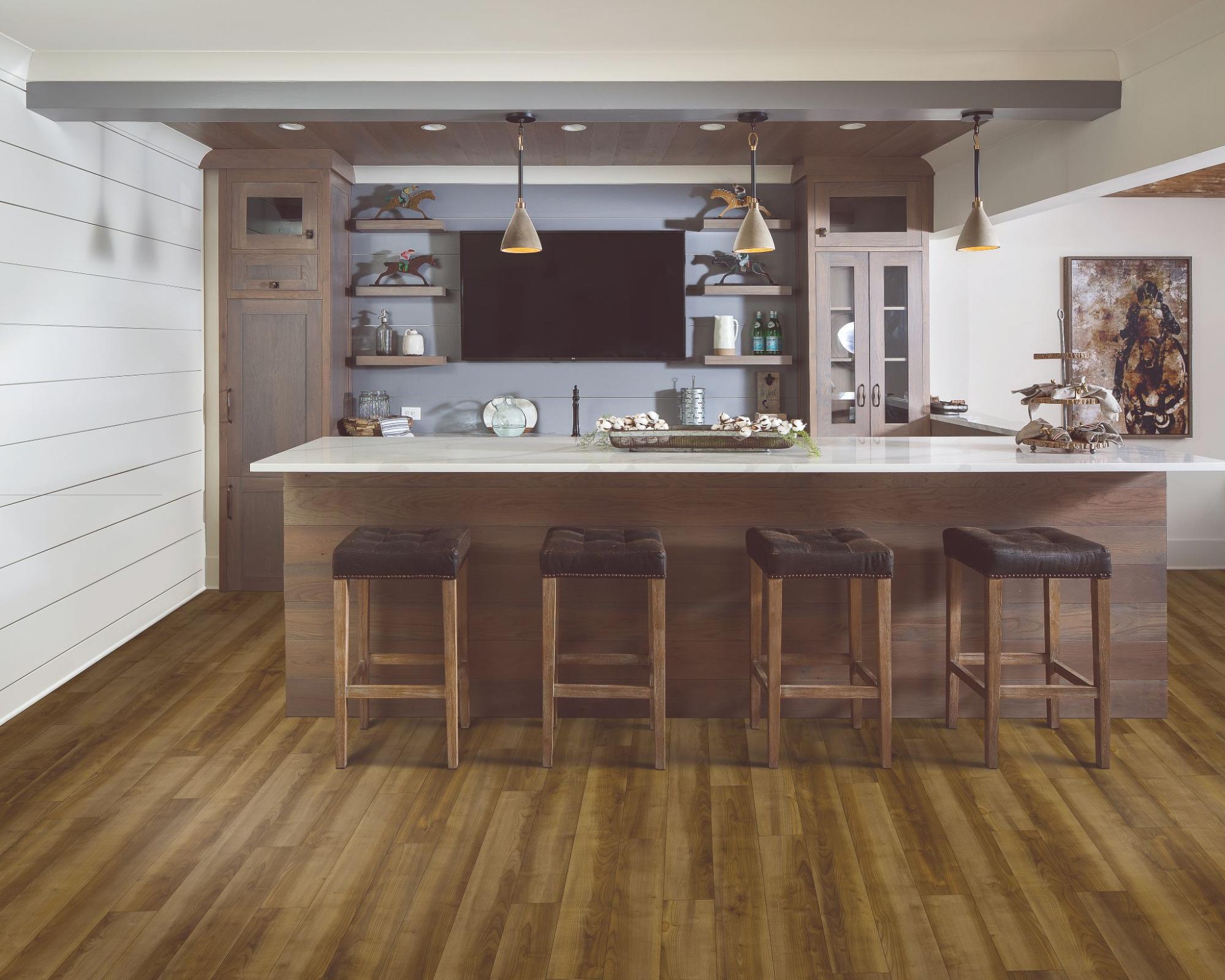 Waterproof Quality
One advantage of vinyl flooring is its waterproof quality. The top layer of each plank or tile is coated in a water-resistant layer, making it perfect for entryways or areas around the home that come into contact with moisture more than others like kitchens, bathrooms or laundry rooms, etc.. If you have children or pets and worry about spill damage or accidents, you can rest easy, knowing your floors will not warp. 
Easy Installation 
Thanks to its click-and-lock design, vinyl planks and vinyl tile  can be installed easily over your existing floor if it is smooth and in good condition. . Simply snap each plank together in place. Sheet vinyl flooring is also relatively  easy to install but requires a little more skill as the cutting must be exact. Sheet vinyl is most commonly professionally installed.  You can install vinyl over concrete, plywood, or hardwood. Be sure to check conditions with the manufacturer to comply with proper installation procedures.
Areas for Use 
Since LVP is such a durable, waterproof flooring option, it makes a great choice for many areas around your home. You can install vinyl tile or planks in the kitchen, living room, bedroom, bathroom, basement, laundry room, etc. The only areas we don't recommend using vinyl are outdoor patios or outdoor walkways.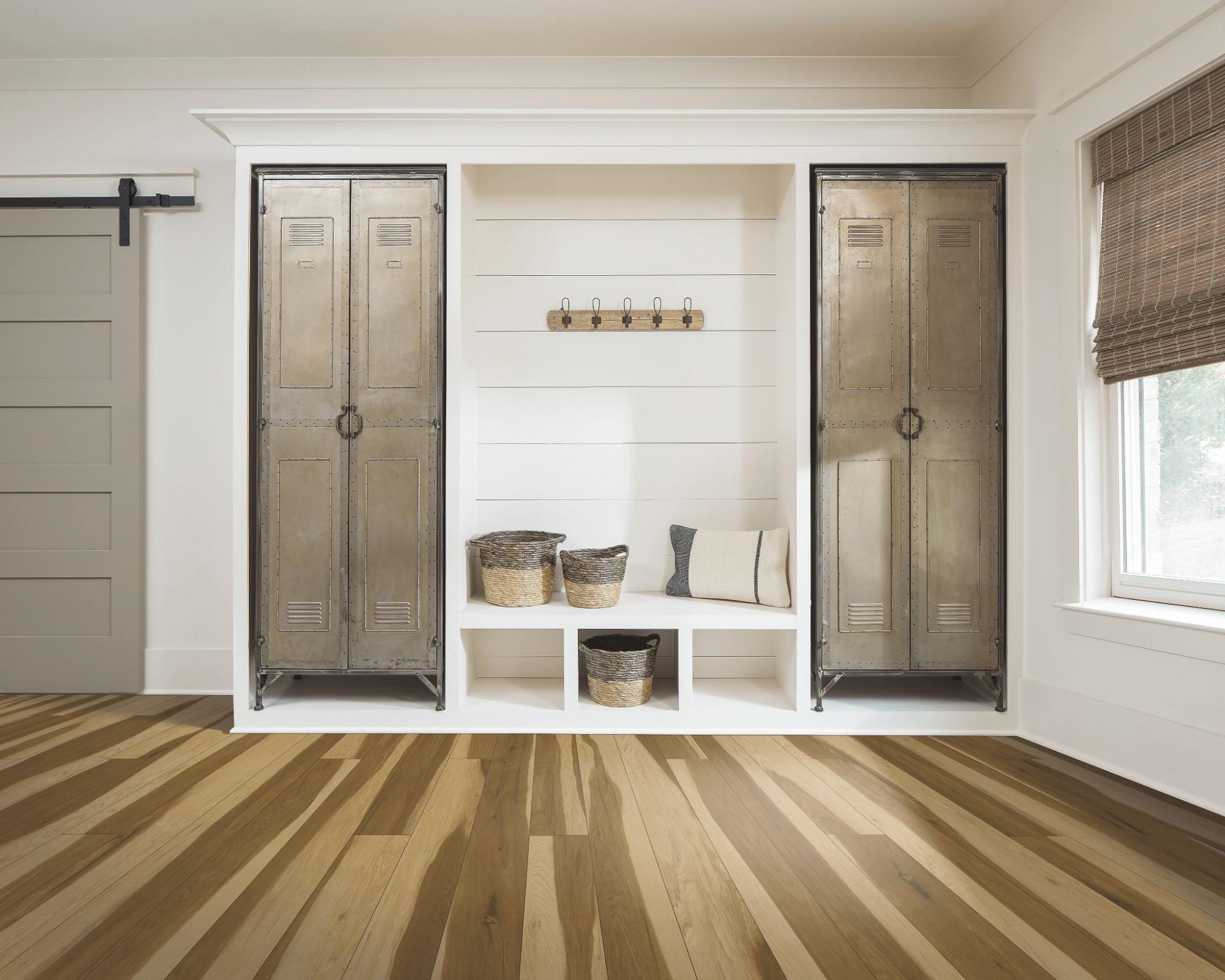 Fading from Sunlight 
One downside to installing vinyl flooring is its susceptibility to the sun. When exposed to direct sunlight over time, vinyl will show signs of fading. We recommend using a sheer curtain or blinds to filter the harshness of the sunlight during peak hours to protect your flooring from fading as much as possible. 
Better Floors, Less Hassle
So, what do you think of vinyl flooring now? Do you believe it's the best choice for your home? Whether you've decided to give vinyl floors a try or if you still have mental question marks floating around, our team at any of our three San Diego, CA, locations can assist you. Please don't hesitate to contact us at Cole's Fine Flooring or get a quote!