At Coles, our selection includes thousands of area rugs of all sizes, colors and patterns from the finest to the affordable. So you're guaranteed to find the perfect rug to match your décor. Bring in your color swatches and our expert designers will help guide you to the right choice.  Coles will help you find your perfect Area Rug from our huge in-stock selection. We constantly update our huge selection of rugs in order to offer you the latest styles and colors for your home. With the most complete collection of rugs in San Diego County, we know you'll find the perfect rug for your home at Coles. Because we believe area rugs truly are art for the heart of your home.
Coles imports rugs from all the world's major weaving centers. So you have a worldwide selection right here at home.
Coles offers fine power-loomed area rugs and luxurious handmade oriental carpets.
Coles can customize an area rug to your specifications.
Protect your investment with our full selection of non-skid area rug padding for use over all flooring surfaces.
Whether you want to create a comfortable space, a defined area, or hide blemishes, Coles has the rug for you.
Decorating With Area Rugs
Area Rugs Style And Design Gallery
They can work in almost any room, and can help in making a room appear larger. Square area rugs, like rectangles, are versatile enough to work in most settings. However, they give a more balanced look because of their symmetry, and can make more of a statement. Round area rugs are a great solution for rooms of an unusual shape. They also work well with round dining tables, as long as the rug is large enough that the chairs can be pushed back without landing off the rug's edge. Oval area rugs are the pairing between the organic feel of round rugs and rectangular.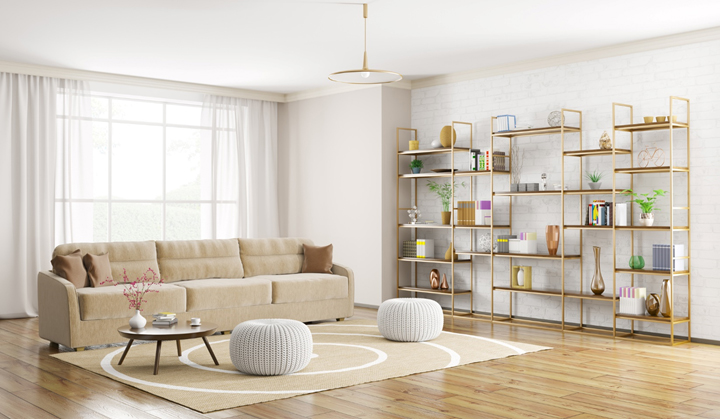 Sign up now to receive your $100 discount, it's easy!
You can use your discount on our special promotions on carpets, hard surface flooring and area rugs.
(AND that includes all Closeouts and Promotional Items!)