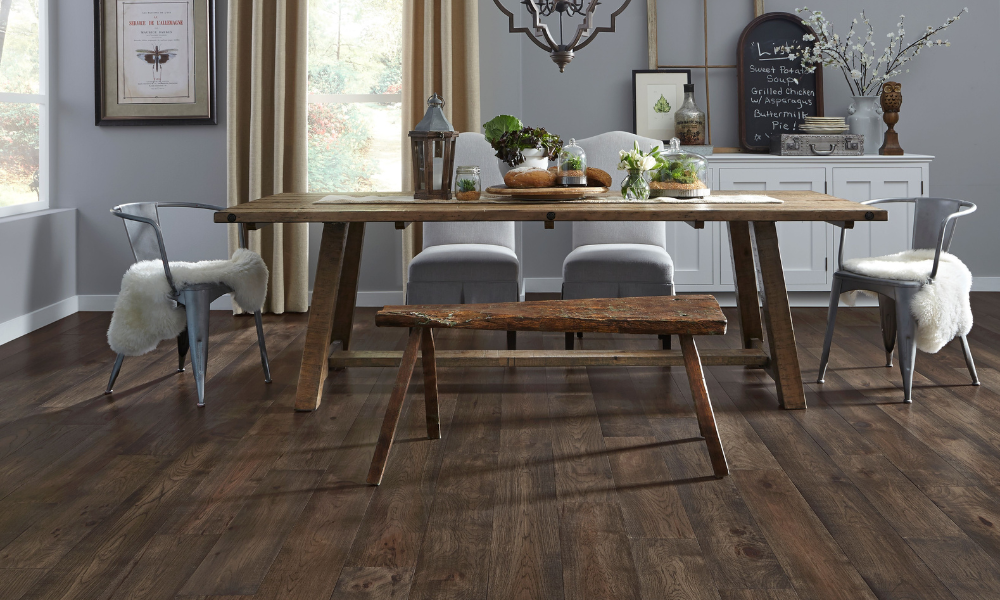 Our most anticipated flooring trends for 2023 focus on wood, vivid patterns, and texture.
The floor—one of the most overlooked aspects of a home. It gets stomped on and dirtied day in and day out, though because of its destined purpose, it plays a massive role in the function of a space. Whether you want to rip up that old carpet and replace it with wood, or you're searching for a new tile color in the bathroom, now is the time to jump on the new flooring color and style trends for 2023. 
Fluid Wooden Styles 
Wooden flooring has somehow managed to remain in style for years. It is a classic type of flooring that offers durability, comfort underfoot, and a wide variety of colors and styles. 
LVP (luxury vinyl plank) is a 2023 flooring trend to watch for, as it is easy to install and has a real-wood look and feel. In terms of color options, classic neutrals and earthy tones remain in style: gray tones, soft browns, black, copper, and deep brown. 
Authentic hardwood floors in birch, walnut, or oak that feature soft curves or knots are also hot for the new year. 
Pigmented Patterns 
We predict we will see many bold, pigmented patterns in 2023. Vibrant and warm tiles and patterned carpeting energize the atmosphere of a room and infuse personality into your interior design. 
If you are a fan of colorful tones and pleasing patterns, consider updating your old floorings with geometric tile or two-tone carpeting that features circles or waves.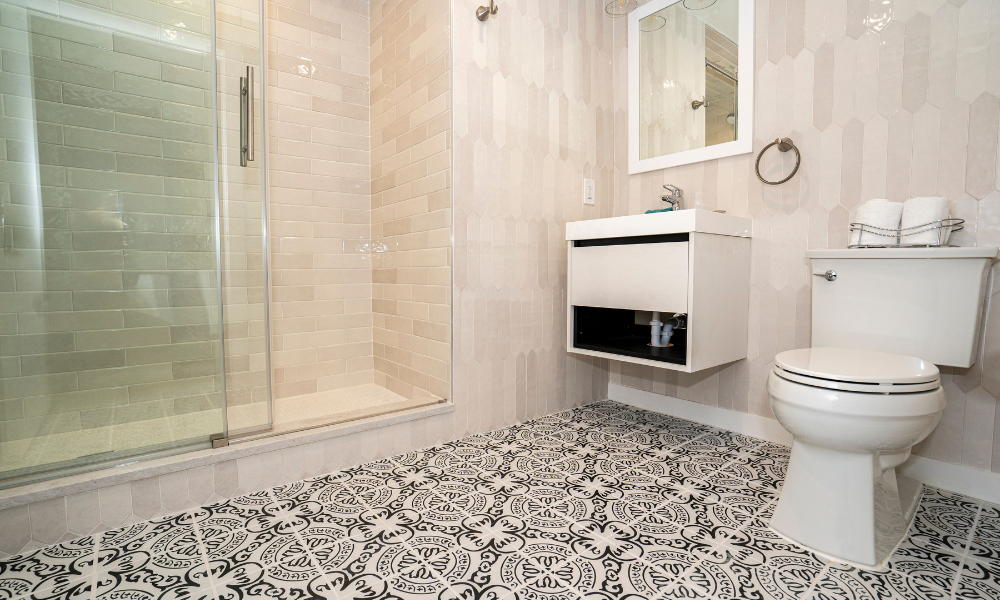 Elegant Tiles 
Speaking of tiles, tile flooring is here to stay for at least another year. Don't miss out on classic tiles! You will appreciate this trend if you favor a floor that is easy to clean and nearly immune from potential water damage or rot. 
Look out for tile that appears aged or antique, is of a marble composition, takes on a rustic edge, or mimics the look of concrete. For example, Starbucks almost always has a concrete-look floor, which feels modern and sleek. You can replicate this look with tiling or even mix and match tile colors and styles to create a personality-driven space.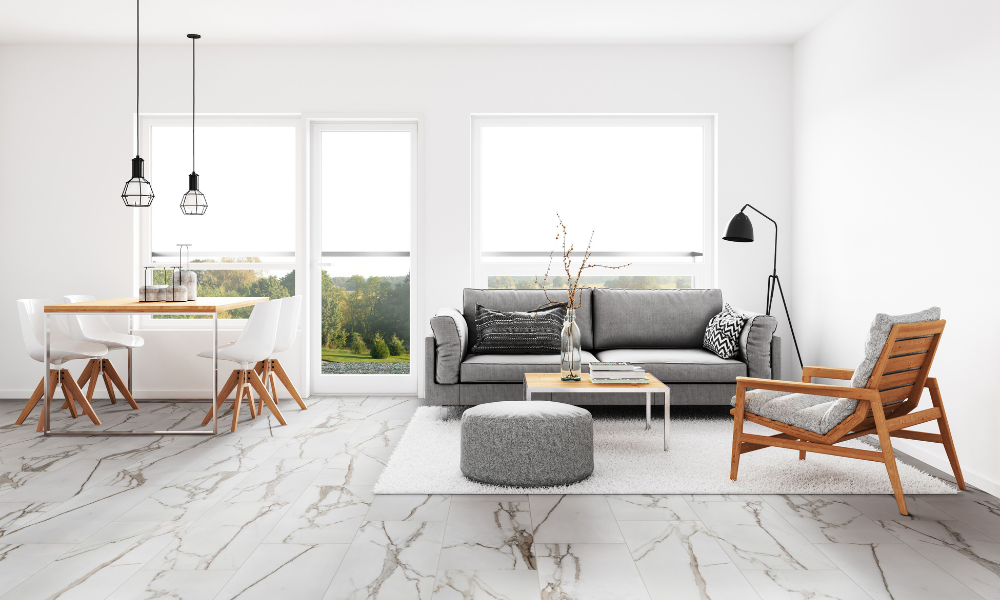 Texture Galore  
While simple and smooth flooring will stick around, we anticipate a move toward textured floors. Carpeting that features an obvious textured pattern is popular, along with tile that features strokes. 
2023 Flooring Trends Conclusion 
Home interiors are slowly changing as we expand our idea of style. New trends in flooring provide an excellent opportunity to experiment with patterns, grains, colors, and textures that we may not have been so quick to try in the past. Find all the latest flooring at Coles Fine Flooring and stop by one of our stores in San Diego, California today for a quick and free consultation!