Tile & Stone – Variety & Versatility
Our stone and tile flooring collection includes:
An

exceptional selection

of the latest fashions in ceramic, porcelain, stone, and marble tiles.
The newest fashions

in tile, including stone-look ceramic and porcelain tiles.
A large showroom

with samples installed on the floor and on large sample boards so you can easily visualize how a particular product will look in your home.
Our professional designers have extensive knowledge of tile and stone flooring and are happy to help you choose the right flooring option for you.
There are a whole range of colors, designs, and types of tile to choose from; ceramic, marble, glass, granite, porcelain, and stone. For areas where moisture will be present—like bathroom or shower—a non porous type is usually best; however you can seal a porous stone for use in a moisture prone room.
When tiles are used on a floor or flat surface, stains are inevitable. Any natural material can be damaged and stained, usually easier than man-made materials like ceramic tile. Because it's porous, stone has a higher potential for staining. Tile used on counter tops or floors should be sealed to prevent moisture and dirt from penetrating the surface. Proper sealing also makes cleaning your tile a breeze.  Coles provides a variety of cleaning and sealing products for your stone and tile floors. Whether you tile your bathroom, your living room, or your whole home, it will provide you with years of comfort and natural elegance.
Coles Fine Flooring offers free in-store design consultations and an at-home shopping experience for our customers. Schedule today to see your choices for tile and stone floors in your home!
Style. Selection. Service. Making Coles the local leader in Fine Flooring. Value You Can Trust Since 1947.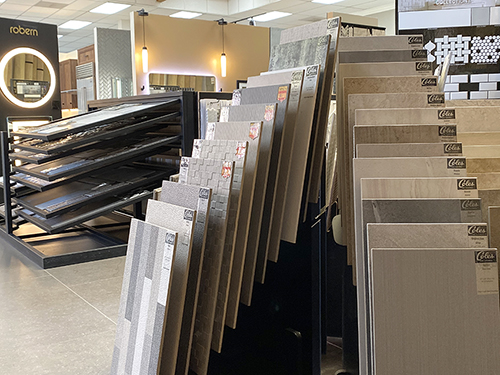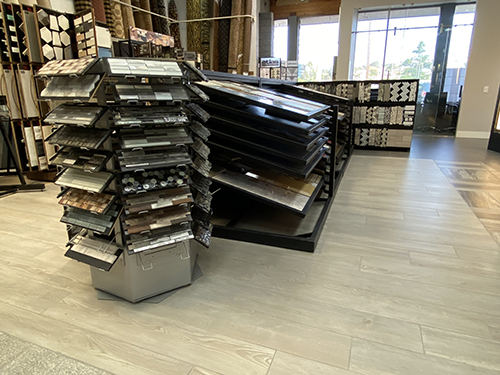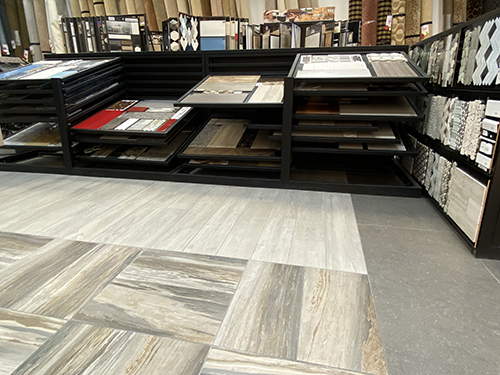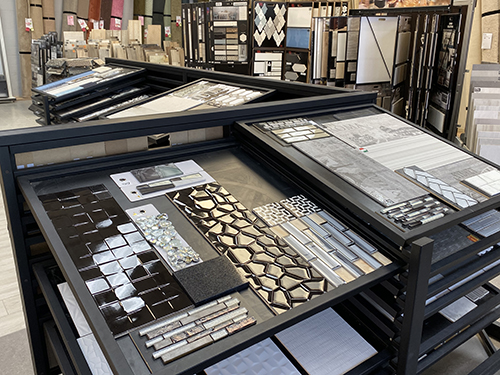 Choosing the Right Tile Floor
Sign up now to receive your $100 discount, it's easy!
You can use your discount on our special promotions on carpets, hard surface flooring and area rugs.
(AND that includes all Closeouts and Promotional Items!)