Testimonials
At Coles we strive to provide our clients with impeccable customer service. Our family business has been serving San Diego County with professionalism and expertise since 1947. Here are some reviews and letters written by customers who experienced the top notch level of service we work hard to provide to every customer of Coles Fine Flooring.
Dear Lauren Coles,     

I am writing to thank you for the excellent work Cole's Fine Flooring did on my unit. My journey started with purchase of vinyl in 2020. I had to hold off on installation. This is not the usual way of doing things, but Cole's worked with me. Then, in March, 2022 following water damage to my unit, Cole's worked with me to replace all flooring in my unit.
Michelle Ziolkowski met with me various times to help select vinyl, carpet, and baseboard. She calculated different pricings, as part was covered by insurance. She coordinated the different phases of work on different dates to accommodate multiple moves. The night before she had to take off for family emergency leave, I sent her an email with some last-minute requests. She coordinated all the work so that in her absence, things went smoothly. I so appreciate her skill at design, ability to organize all, flexibility, and sincere interest.
Gabriel Pena and Cesar installed the carpet and vinyl. They did an excellent job. The flooring looks beautiful. A bird may have entered the unit leaving dark spots. Gabe assured they were removed. He taught me how to care for the carpet. Gabe and Cesar went out of their way to be helpful. They moved a large cabinet from the balcony back into the unit that otherwise would have been drenched in the rain. They carefully worked to adjust the refrigerator back to its operating position. They were both very reliable and took pride in their work. In this day and age, many workers do the least required in the shortest time. Gabriel and Cesar took their time to provide the best of work and went the extra mile to do it well. I sincerely appreciate their quality work, helpfulness, and humor.
All persons at the desk and on the phone were friendly and helpful.
Thank you so much. I worked with Coles to do my friend's house in La Jolla; this is the second time and both turned out beautiful. I highly recommend Coles for personal and quality work.

From: Marcy T.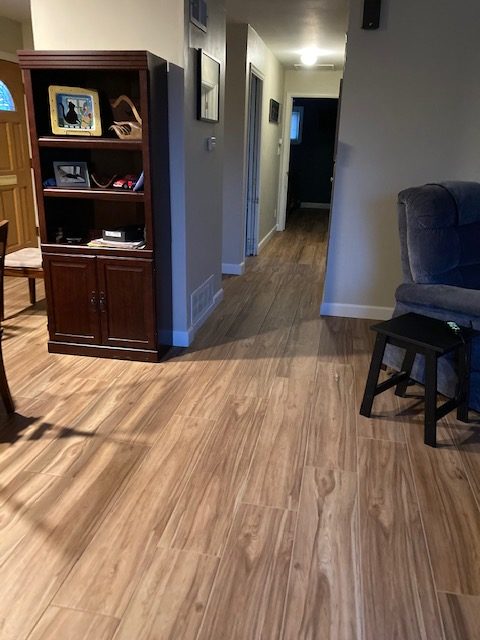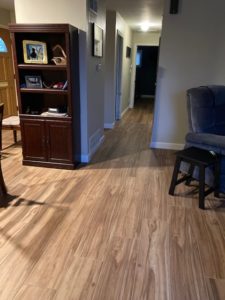 Hi Noel.

It's hard to get a good picture of the beautiful new floors in our small house. I don't do any social media but did want to leave this review. ⭐️⭐️⭐️⭐️⭐️ You may post this anywhere if you like. We couldn't be happier with the whole process and most importantly the final result. You were wonderful to work with. Definitely steered us in the right direction. Roberto and his team are the best. Neighbors and friends have praised the workmanship particularly the transition from hall to bathroom. Perfect!
Our mid-century charmer feel like a brand new house.
Julie D.
Doris F.       


When I needed to quickly re-carpet a condo in downtown San Diego, I was tempted by the free installation of the box stores. In the end, I chose Coles for the job primarily because they could get carpeting faster than the box stores and install them sooner. Now I would never go anywhere else in San Diego for flooring. Coles offered an excellent variety of carpet choices in a range of prices. What really made the store a standout, though, was the expert and highly professional service that came with the flooring. At every step, the associate I worked with, Noel Johnson, gave me expert advice about my choices and brought a cheerful can-do attitude that made the project as swift, efficient and stress-free as possible. The finished product was beautiful. The value of Coles service became even more apparent when a leak in the condo after it went under contract damaged the brand new carpet and made it necessary to replace a small section. Noel located replacement carpet in the same dye lot as my original purchase, booked and rebooked the repair more times than I can count because the job kept getting delayed by new complications and made sure the same installer who laid the carpet did the repair to guarantee continuity. Many outlets sell carpet, some with free installation. Expert service by professionals whose exclusive business is flooring is priceless, especially when time, cost and follow-through matter.
Dear Steve Coles,     

I would like to take this opportunity to congratulate you on the quality of the products and the individuals who directed our kitchen remodeling project and especially to thank the artisans who provided their skills in completing the project by the date projected.
On a daily basis everyone showed up with their "A" game and a smile. They described the work they were performing that day and answered any and all questions posed. We were consulted if there were any options available and provided the pros and cons of the options. Much to my surprise, everyone arrived as scheduled and also cleaned up every day. They were a well-coordinated team, considerate of us and their coworkers.
I would especially like to thank Barbara Preston for her design, assistance with product selection, and follow-up to answer my questions. Jose Ortega, Project Manager, not only ensured the project was completed on time, with the quality expected, but also seemed to answer the phone regardless of the hour!
I know after talking to Jose that there is a rigorous interview process for everyone who becomes part of the Coles organization. As a former Director of Human Resources, I know how important that is in employee selection and commend you for investing the time and personnel to make this happen. The Coles employees I spoke with expressed pride in working there and feel very much a part of the Coles Team. CONGRATULATIONS!!!
Best wishes for every future success,
Kathleen S. R., a very happy customer
To Coles,     

A note to say, thank you. I have been impressed by all the staff members working at Coles. As your employees came to my house, they were very timely and courteous and showed respect to me and my furry creatures Red and Freddie.
Steve Hellman is a terrific designer and organizer and nice to work with. Jose Ortega was busy but always on call for his men. Roberto, Ross and Alfonzo gave a full day's work, they arrived on time and worked all day, with only taking time for lunch. Others who came for placement of glass or for measuring countertops were experts and did a great job. I like the computer program which kept me up on the plans.
All I have to do now is recover and save up for the next project for Coles to do.
Best Wishes,
Jennifer M.
Dear Coles,     


I recently purchased my carpet and decorative tile from Coles' Morena store, and cannot speak highly enough of their service and quality. I had a difficult time deciding which of their many products to buy, a process that took several months. During that time, my sales person, Fariba, was an amazing help to me!! She was knowledgeable, professional, friendly, patient with my indecision, and attentive to my every need. I wound up purchasing Karastan carpet, and also had a great experience with their rep, Justin, who was helpful beyond my expectations. When the carpet was installed, were the best I've ever seen, and it was a very big and difficult job.
This is not my first experience with Coles, but by far my largest purchase from them. Their entire staff, and the owners of Coles, has made me a very happy customer! Thank you!!
Donna C.
Casey M.         

We recently had Cole's Fine Flooring quote and then install new luxury vinyl plank flooring throughout our house. From David V. (our sales rep) to our installers Jan and Belo, Cole's did an outstanding job! We were never pressured or up-sold on anything and Cole's staff kept to their time frame commitments. The install went smoothly and the job site was always kept clean and spotless. The craftmanship was top-notch and the prices very competitive – we are super happy with the entire process – great job everyone!!!
Liz H.         

Hi there Noel! Just a note to say we love the new floor. Guys did very good work and were very professional and nice to work with. So just wanted to acknowledge all of u and say thanks for a pretty painless and rewarding install. Happy Holidays to all of you. Thanks again.
Lene & Valerie M.       

Dave B was a superb and skillful designer. Very easy to work with and possessed a pleasing personality. He's a credit to Coles Flooring. Very patient and personable that made my wife and I feel very comfortable and confident of the Coles product. Every question and concern we had was well addressed. The flooring and carpet installers he assigned were great. The completed work was magnificent. Well done!
Bill & Kari S.       

David Thompson was very professional and knowledgeable in helping us select our carpet. The process was painless and the installation by Mariano was exceptional. We love the memory foam pad and new carpet, thank you, Coles!
Roger & Debra P.       

We love our new flooring and couldn't be happier. Our experience with Hanna was exceptional, she's a real asset to Coles, very professional and like able at the same time, a real pleasure doing business with her. Our floor installer Francisco was likewise and he did an excellent job, above and beyond! I would recommend Coles to anyone, we're very satisfied customers.
Mike M.       

Katie did a great job, jumped through a bunch of hoops to make my project happen on time, above and beyond. She has earned a client for life. Pleasure to work with.
Michelle R.       

Walked into Coles on Morena and was so happily surprised with the friendly welcome and wonderful surplus. Linda was so knowledgeable and helpful! I showed her a picture and explained what carpet I would like and she knew just what I needed. I needed something in stock and installed asap. The entire team did an amazing job and installed within 5 days. I couldn't be happier with Cole's fine flooring. Highly recommended!
Edward B.       

David Bailey went out of his way to help me select the best material for my job keeping the cost down to a minimum. I would recommend him to anyone. He puts the customer first. I could not be more pleased with the installation of the flooring in the entry way and new carpeting. I thought my last carpet was installed well but Jose did what I would call a perfect job. I mentioned the problem with a black line on each side of the stair on the old carpet. He installed the pad from one end of the stairs to the other to get rid of the cracks on each side of the stair tread and seal them so dust would not be a problem with the new carpet.
Jammie Ritchey       

Thank you for such an amazing experience yesterday at Coles Fine Flooring. I was truly blown away by you and the front desk gentlemen's customer service, the two of you really went above and beyond to help me find what I needed on such short notice. Thank you!
Jeannie S.         

I worked with Linda Kemper at Coles Fine Flooring. She is wonderful, totally knowledgeable, and helped me sort through all of the carpets. I would absolutely recommend her! The carpet we chose looks fantastic!!!
George M.       

Excellent service by David Bailey in selecting carpet. Installers arrived at designated time and completed job in professional manner. No complaints. Have used Coles in the past and will probably do so again in the future.
Patty O.       

Jaclyn was so helpful today. I have been working with another store and rep for months to resolve issues and to find the right carpet. Jaclyn helped and resolved my issues in less then 30 minutes of being in her store. Employees make the biggest difference for a company and Cole's is so lucky they have her. Jaclyn saved time for me since she resolved issues and found answers for questions I have been researching.
Barbara E.         

I can't say enough about how pleased I am with my recent shopping experience at Coles! I ordered two custom area rugs. Raquel was so helpful in making my selection and then when I had to make a change to the order, she was right on it and made it happen easily and smoothly. I received my order promptly and the rugs look beautiful! My thanks to Raquel and the rest of the very professional staff at Coles!
Erin H.         

Another great year with my second area rug from Coles. My first rug has been wonderful in my kindergarten classroom library for two years now. It has held up to my little ones rolling, lounging and reading their books in our classroom library for two years beautifully!! My second area rug has been an amazing addition to our writing center this past year. Again it is one of my students most favorite areas in our classroom. In fact, the two most used areas are the library and writing center. They love the rugs as much as I do!! Thank you Coles, I would never have been able to purchase either of these rugs on my own. Thank you!!
Stefani W.       

We've had such a great experience with the team at Coles Fine Flooring. Fariba, who guided us through the many beautiful options in carpet and flooring, was an absolute dream to work with. She has a wonderful design sense and a real feel for who her customers are and what would best suit their home. It took us two years to finally schedule the completion of our project, and she was helpful and reassuring and very responsive to questions and concerns throughout. We also had superior service from Coles installer, Gabe, who seems to be able to handle any little "bump in the road." He expertly installed carpet, baseboards, and flooring, and dealt quickly and ably with small, unexpected surprises.
Andreanna R.         

Cole's did an amazing job partnering with my company Total Package Professional Services to completely transform a bedroom for a Make a Wish project we organized. Very responsive, professional and above and beyond help! We are very happy with our results with Cole's. Not to mention, the carpet is AMAZING!
Patricia F.         

Aaron was extremely helpful in selecting a sample of engineered wood that would match my present wood flooring. He also gave me info re the manufacturer, their location and that it was a green product. Looking forward to working with him in the near future.
Rob B.       

We purchased our flooring from the Morena Blvd location in San Diego, Gina was wonderful throughout the entire sales, and installation process. We are beside ourselves happy with our new flooring, and the Coles experience created by the people who work there. Big Thanks goes out to Gina, and the Coles team!
Meg A.         

I had such a great experience with Gina at Coles in San Diego. She was so patient and kind. She is fabulous! I highly recommend her to anyone choosing new flooring.
I had a flood and needed to replace all my hardwood floors. Gina was able to put me in touch with David (I believe) who deals with insurance. They did everything. I didn't have to deal with my insurance company at all. I spent many hours looking at flooring and Gina helped me find a beautiful choice in my price range. Gina also set up my installation with a great contractor. His name is Ben and his company is Swell Contracting. Very professional and respectful of myself and all my neighbors who went through the noise of tearing out floors and laying down the new ones. I honestly could not be happier! My floors are gorgeous and much higher quality than my previous flooring. Thank you Gina and Coles!!
Thomas H.         

Katie did a great job helping us. She is very knowledgeable and very helpful. We enjoy working with her very much.
Saundra K.       

Katie Ziolkowski was quick to answer and solve any problems or questions that arose! Nathaniel Parking was very professional, detail oriented, and accommodating to our time frame and requests. Ricardo, Nathaniel's assistant, was an amiable and efficient worker. These people working together made our floor removal and replacement be completed smoothly and in a timely manner. I would highly recommend this team to my friends! I thank them all for a job well done!
Shirley P.         

Hana provided the PERFECT experience. She is intelligent, sharp and KNOWS the carpet business. She was kind, attentive and did everything to accommodate us. She went the extra mile at every turn. I would 100% refer anyone to her for fine flooring. She's the best! We LOVE our new carpeting. Thank you.
Rebeca M.         

As we have been exploring the multitude of colors and materials available for flooring throughout many showrooms for our remodeling project, it was daunting. When we met Lauren at Cole's, she really took the time to help us hone in on what we both wanted and needed. Her expertise, warmth and patience helped alleviate our sense of overwhelm.
Sara & Dennis A.         

Dave was very helpful and patient as we navigated our way through the paperwork and slow process of an insurance claim for our new flooring. His knowledge of the process of working with insurance claims definitely was a valued resource. He was also Extremely patient with the materials selection process. We are also pleased with J.R. and his crew who did a great job installing it.
We would definitely recommend Dave (and Coles – San Diego) to anyone to help them with their flooring project.
Tobbie F.       

Noel Johnson was excellent in helping to guide out choices. She really helped us from getting stuck in a mire of indecision. The installers were wonderful – very experienced and professional and engaged us in conversations about the installation and care of both our new tile and carpet. All in all, a great experience.
Rick V.         

I went into Coles for assistance on a small project. Based on my experience, I have to give them 5 Stars. Kate was great, very attentive, and never acted like my little job was insignificant. She came up with a very economical solution. Coles has a great selection in stock, and I was very impressed with the conversations going around me with the other designers. Store is clean and very well organized. Made me to just wander around and check out the great variety of choices. I can't recommend this store more highly.
Martin H.       

Excellent service both at the store (Jaclyn) and by the team of installers (Mario, Julio). Very useful discussion at the store of the different options, pros and cons, and a lot of patience to go over the materials, colors, styles, etc. Everyone was friendly, knowledgeable and competent. It was a great experience,
Leah T.         

Noel, Larry and I really appreciated your help and color skills in selecting the carpeting for the newly-remodeled master bedroom suite. The sample selections you brought to our home were spot-on. The only reason we wanted to visit the store to view a wider selection, was 'just to make sure', but as you know, we went with one of the original samples you provided. The installation of the carpeting went well, except for a few minor scrapes to the paint, which is to be expected when working in small areas, such as the dressing room. Everything looks just gorgeous and we hope to enjoy it for many years to come.
Dee B.         

I recently purchase a cork floor for my kitchen and family room and would like everyone to know what a wonderful experience I had with Fariba Biran as my consultant. She made the purchase so easy for me, carefully explaining all the details, answering all my questions with patience and expertise and following through with genuine concern. Her team of Carlos, Ulysses and Jordan as the installers were so helpful. I have purchased all my carpeting and flooring from Coles through the years, but this was a particularly heartwarming and professional experience. Thanks to you all.
Susan G.       

I've hired Coles twice now for two larger jobs and I highly recommend them because of the quality of work not only in installing flooring, but additionally baseboards. The installers are very conscientious, courteous and professional. The representative was very helpful in aiding me in my choice of product.
Carolyn L.         

Today we had our Coles carpet installed by Gino and his crew. I just wanted to tell you how great a job they did and how pleased we are with their service and their professional qualities because the installation was as every bit as good as the sales. Carolyn Lee
Ilse C.       

I am very pleased with the carpet that was recommended to me by Gina. Also the padding is great and so soft underfoot.Gina explained that since it has a waterproof top layer, it is perfect for a house with pets. The installers were on time and did a wonderful job. Moving furniture as promised, and exchanged carpet for my garage. I could not be happier. Thanks Cole's and Gina and installers.
Joyce B.         

I recently had an urgent need to re-carpet our dining room/family room area. I went to Coles on a Sunday afternoon, told Fariba my specific needs and had my new carpet installed within days and under my budget. She couldn't have been more accommodating and helpful. The installation crew was on time, professional and completed the job well within the projected time frame.
Jun & John K.         

Gina was great throughout the process. She is thoroughly knowledgeable about the flooring products and was very helpful to us in making the right selections for our new home.
Lee B.         

We are very happy with our new carpeting, however there is an area where the Berber appeared as spots (6) after vacuuming they are less, and 2 disappeared. If the spots remain after the next vacuuming, we will need help.
Noel and Manuel and partner were easy to work with, timely and we are both very happy with our choice.
Cindy M.         

Coles did a great job because they employed two employees who knew what they were doing. They had to repair floors with wood. 25 inch wider and depth .25 inch higher. It was amazing as they were able to match the floors perfectly even with those constraints. They called each am to advise they were arriving in 15 minutes or so. They left the job site each day completely clean. The gentlemen were very considerate of our home and ourselves. We certainly were appreciative of their respect. The individuals who did the work were Tony Morgiutia and Juan. We had worked with David Thompson who coordinated the job and he was very easy to work with even when I requested postponing the repair until after the Christmas holidays. So it was a very pleasant experience. All our previous jobs they have done for us have been top notch, I recommend them highly.
Martin T.       

My rep was Gina Moreno. She was fantastic as we worked with 6 months before we finally made the decision. Gina was had a great attitude and is extremely knowledgeable about the quality of the carpet.
Armando who came out to measure the rooms as professional, quick and quite knowledgeable.
In addition Ivan and Jose the installers were fantastic. They showed up on time. I was sitting in my living room and did not even hear or know they moved the furniture. They were very professional. The job they did was very well done. They were quick and their work was excellent
Mandy B.       

This is the second flooring order I've done and I couldn't be happier. Gina Moreno helped us with both of our flooring choices and helped us pick out the best products for our house at the beach. The turnaround from decision to installation was fast, efficient and professional. Gina followed through with me every step of the way, she treated our small job with as much attention as our large job! It is a pleasure doing business with Coles.
Jessica         

I'd been to 4 other companies before deciding on Coles. They earned my business because their designer was so knowledgeable and professional. Gina M answered every question that I had completely put my mind at ease. I had the best experience. Will not go anywhere else as long as I can work with Gina she was awesome
Tobi S.         

Just had Mahogany flooring installed in half of my home. Boy what a great job Tony's team (Tony, Anthony and Pedro) did in the weeks' time. They moved the heavy furniture and were careful with my personal items. They arrived on time and worked the full day until finished at the end of the week. They attended to anything I wanted changed or the way I would like something done for my satisfaction. Top notch job… and Beautiful to look at and admire now! Gina was my design coordinator and was on top of EVERYTHING. If I needed something, Gina was there. She came to my home before the project was started, to make sure the details were accurate, then again to check on things in the middle of the project. When it was completed she attended to finishing details to make sure I was completely satisfied (I'm picky so that is saying a lot!) A mother gentleman showed up n the middle of the project for quality control from Cole's (sorry forgot his name) but very professional. Wonderful job done, and wonderful team to work with…. thank you Cole's Flooring on Morena Blvd. !!!!!
Noberto & Zosima J.         

From start to finish Hana Dierker was there to make sure things were done smoothly without a hitch. From us shopping around browsing carpets with no pressure on making sales and weighing out the differences between the type of product and showing us samples. Getting us the best deal on carpet, scheduling a home measurement, installation details and introducing us to the installers. Hana went above and beyond our expectations. Same goes to the installer Jose and his crew doing a flawless installation actually making the end result better than you expected. We were always in constant contact throughout the process. Thank you Hana and Coles carpets for giving us the best experience possible!
Joyce B.         

thanks so much for the exceptional service I received from you and your installation team on my recent carpet purchase. You helped make my decision easy, took care of all the details quickly and your installation team was fast, professional and most importantly, the carpet looks great! The discount was much appreciated as well. Here's to a great 2018 for all, Joyce
JP & Catherine D.         

Fariba was very friendly, business like and she is also beautiful! We got everything as planned and the wooden floor we ordered looks beautiful! I would recommend my friends to come to Coles carpet anytime. Merci Fariba. We also liked the person who installed our floor. He was very swift and very professional. All in all, it is a 10. Happy new Year 2018
Meri & Mark S.         

We worked with Denise at Cole's who was fabulous. She suggested ideas that we might not have otherwise considered and are very happy with the results. The installers (both for wood and carpet) were very professional and excellent craftsmen. Our project was completed even more timely than we dreamed possible. We would highly recommend Cole's Fine Flooring!
Philip S.         

Maryann was very knowledgeable and assisted us in selecting the flooring and quality level we desired. She handled the paperwork efficiently and setup and measurement appointment promptly and at a convenient time. The work was scheduled timely.
The installation contractor (Nathaniel Parkins) arrived on time or early each day and worked efficiently. His team was cooperative. They left no mess. Furniture was moved carefully without damage. Nathaniel kept us updated and ""in the loop"" with any information about the job. He let us know each day when he would return the next day and arrived on time. I highly recommend Maryann for her expertise in design and purchasing and Nathaniel for your installation."
James & Jane H.         

We have been extremely satisfied with Coles service – we have had a number of projects done and all involved have been friendly and courteous and all work has been done quickly and thoroughly! Special thanks to Cindy C. for her patience and kindness. Thanks to all the installers as well – they have been friendly, willing to work out schedules, and efficient! Wish I could give you all 10 stars!
Linda R.       

I received friendly, professional and extremely helpful assistance from Jeremy. He was patient in listening to my concerns and went out of his way to help me select my purchase. I highly recommend Cole's and Jeremy!
Callista D.         

Excellent experience from the Designer, Maryann C., to the installers. Quality products. I am extremely satisfied with my carpeting and would not hesitate to recommend Cole's Fine Flooring.
Steve K.         

After visiting many carpet stores with no success, Maryann found the solution dyed carpet we were looking for. She is very knowledgeable and called regularly to update us on the carpet installation. Highly recommend Coles and Maryann.
Laura B.         

I worked with Maryann in December to pick tile that would "Match" existing tile. She spent 1 hour or more working with me. She has an artful eye and beautiful language to describe mixes, matches and non-matches! The tile looks superb and is not a MATCH but a complement!
Now we are back asking for Maryann to help us pick out carpet.
Karen P.       

We had a great experience working with Maryann. The planning of the flooring to the time to gt all the work done as well. Very Professional. Would totally recommend Coles Flooring to others.
Lori M.       

Cindy was an amazing sales lady, she assisted me in finding the perfect carpet for my new home and even helped me color match the carpet with the paint color. She was flexible and made sure everything was convenient with my time schedule and the moving process. Cindy is Amazing!!
Carolyn Thorson       

My second experience with Cole's Carpets in 10 years and I would absolutely go back for a third if necessary! Cindy is knowledgeable and courteous and made sure my flooring looked amazing!
Diane H.       

About 3 years ago, our hot water heater burst. We needed to replace our flooring ASAP. Initially, I didn't consider Coles Fine Flooring because I assumed it would be out of my price range. After spending countless days going to the Big Box stores & trying to navigate footage, prices etc. I decided to try Coles, & am so glad I did! Ron Collins patiently helped me, really listening to what I was looking for. He made it an easy experience & I received nothing but compliments for my laminate floor. Unbelievably, we recently had to move & I immediately contacted Ron Collins at Coles for flooring for our new house. It was the same exact experience! Ron is a true professional & he explains everything clearly & is honest. He works with your budget. I highly recommend Ron Collins at Coles San Marcos!
Kathy W.       

We had a very good experience at Coles Fine Flooring in San Marcos with Cindy C. She helped us decide on the appropriate laminate floor explaining the advantages of the different styles and brands. Installment was scheduled within a week. The installers were very knowledgeable and completed the work for a beautiful new look in our dining room.
Amy S.       

In December 2017 I worked with Maryann at the Coles Fine Flooring San Marcos location. She was terrific! Not only did she listen to my preferences and walk the entire store looking for options, but when I needed to make a different selection within my budget, she found the perfect options for me. She explained everything so thoroughly too. I learned a lot about carpet and installation from working with her, and now I'm enjoying the gorgeous carpet in my new home! She's friendly, professional, and knowledgeable. Great service!
Suzy M.         

We got an amazing deal on porcelain tile for our entry and living room. Cindy was great, very accommodating answering all our questions. Professional installers. From start to finish a great experience. We now have a beautiful floor. You just can't beat their selection, customer service and prices. I highly recommend them.