Ceramic subway tile has been around—and everywhere—since it was introduced in New York City's subway stations in the early 1900s. The easy-to-clean, stain-resistant, light-reflective, 3-by-6-inch glazed white rectangles quickly captured the public's attention and moved into the bathrooms and kitchens of prewar homes for both practical and aesthetic reasons virtually overnight.
Over a century later, ceramic subway tile still stands as one of the most popular trends in kitchens and bathrooms. Today, tiles can be found in an infinite number of colors and finishes that can be paired with any style of décor. They've even made the leap from kitchens and baths to other hardworking spaces that benefit from durable, easy-care surfaces, such as laundry rooms, mudrooms, and fireplace surrounds.
Inevitably, the ever-growing popularity of subway tile has changed and expanded in its working definition. Manufacturers often use the term to describe any rectangular tile with a length twice its height, from 4-by-8-inch planks to 1-by-2 mosaics, and even some tiles (such as contemporary 2-by-8 strips) that don't share the original's proportions at all.
So, why are subway tiles so popular? In a nutshell, they're tough enough to take a beating for decades—in fact, the adhesive, grout, and caulk used to install them will likely need replacing long before the tiles ever do.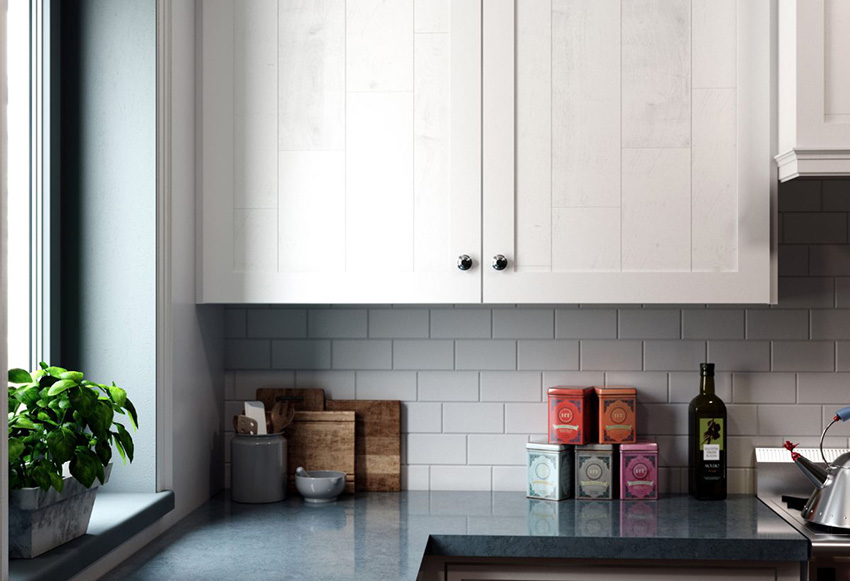 Get the Most Out of Your Subway Tile
Prep your surface. Ceramic tiles can be laid on concrete, plywood, drywall, or cementitious backer board. Whatever the material, it must be flat and solid. Any warps, bumps, or springiness can cause tiles to crack. The surface must also be free of oil, grease, dirt, paint, and old grout or adhesives.
Avoid awkward cuts by measuring the number of tiles needed, horizontally and vertically, to reach the ends of the walls, keeping joints uniform. Shift your pattern left and right or up and down until there are no thin slivers or small pieces of tile in highly visible areas. Use corner trim or tile with bullnose edges to avoid exposed edges at the ends of runs.
Make sure tiles sit straight and flat. Lay tiles using a horizontal level line and a vertical plumb line as guides. Individual tiles or corners should not protrude from the surface. The field should be finished with mold-inhibiting caulk wherever tile meets adjacent surfaces, such as walls, tubs, counters, or cabinets.
Keep up with care and maintenance. Most glazed ceramic tile won't need any more than cleaning with a mild, nonabrasive soap. But some crackle finishes and most unglazed ceramic tile, such as terra-cotta, need sealing to keep out water and dirt, as do cement-based grouts. Follow your manufacturer's recommendations for sealers and frequency of application. Replace caulk when it starts looking moldy or grimy.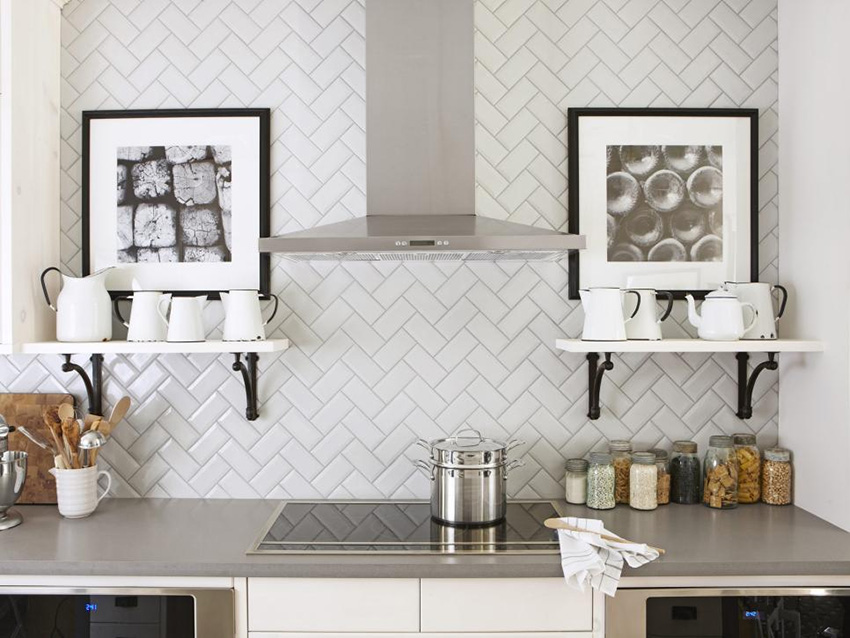 Edges, and Finishes
The color choices for ceramic subway tile are virtually endless, but that's not the only choice you need to make. Ceramic subway tiles traditionally come with a square edge, but other options are also available that may present a different look. Rounded edges come with slightly softened edges, while beveled edges slope away from the face giving each tile a more sculptural look.
As if that isn't enough, ceramic subway tiles also come in several different finish options. Hand-applied glaze gives tiles subtle tonal variations that can animate a finished wall. Glazing can be applied to highlight beveled edges. An eased bevel and a crackle finish give basic tiles a subtle peculiarity. And tiles can be cut with a slight contour to create unique grout lines.
Then there are the more unique finishes. Varying the kiln's temperature creates a natural, stone-like finish. A luster-free glaze makes black tile feel cool and modern. Glaze can be mixed with factory leftovers to create a recycled look. A distressed finish mimics a metal appearance, and a speckled finish adds subtle character to the design. The options are endless.
Shopping Tips
Visiting manufacturer websites to search for tile you like is a great place to start, but always order samples before buying. Colors and finishes can look different in person compared to a computer screen. Prop your samples against the wall you plan to cover to see how the tile looks in your space with your decor and lighting.
Some tile makers sell directly to consumers via their websites or dedicated showrooms, while others will refer you to kitchen and bath showrooms, like Coles.
Made-to-order tile can take weeks to arrive, so make your selections well in advance if your installation is time-sensitive.