Ceramic tile is one of the most popular flooring materials in the United States and around the world. It is also a great choice for walls, backsplashes, showers and more. There are so many uses for ceramic tile, it can be used in just about any room in your home. It is environmentally friendly, reduces household allergens, increases your home's value, and is practical, functional, and beautiful. Read below to learn more of ceramic tile's many benefits.
Cost Effective
Ceramic tile can be one of the more affordable flooring materials if you have a budget in mind. As with any material, the more high-end the tile you choose and the more detailed the design, the more you'll pay, but with budget tile and DIY installation you can easily find it starting well below $5 per square foot.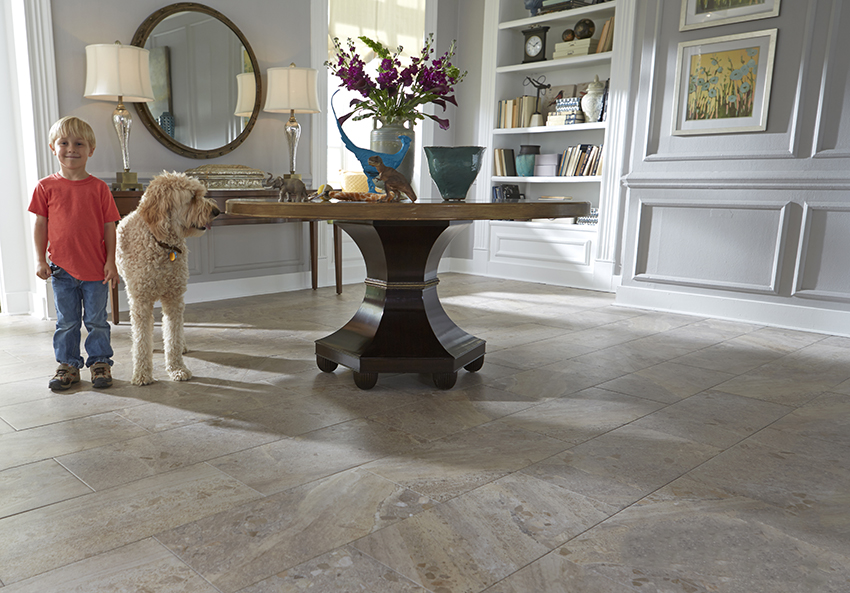 Maintenance and Repair
Ceramic tiles is also easy to maintain. Besides simple sweeping and mopping and optional sealing over time, there is no special maintenance involved. Even repairs are easy, if you make sure to keep a few extra tiles around in the event of cracking or chipping. You can attempt to replace the damaged tile yourself or hire professional to do it for you.
Design
With ceramic tile there are literally endless style and design options. There are thousands of different styles to choose from in every price range. The selection of shapes, colors, styles, designs, and textures is vast. You can even get wood look ceramic tile if you're looking for a waterproof, maintenance free option in moisture prone rooms like bathrooms and kitchens. The options are endless!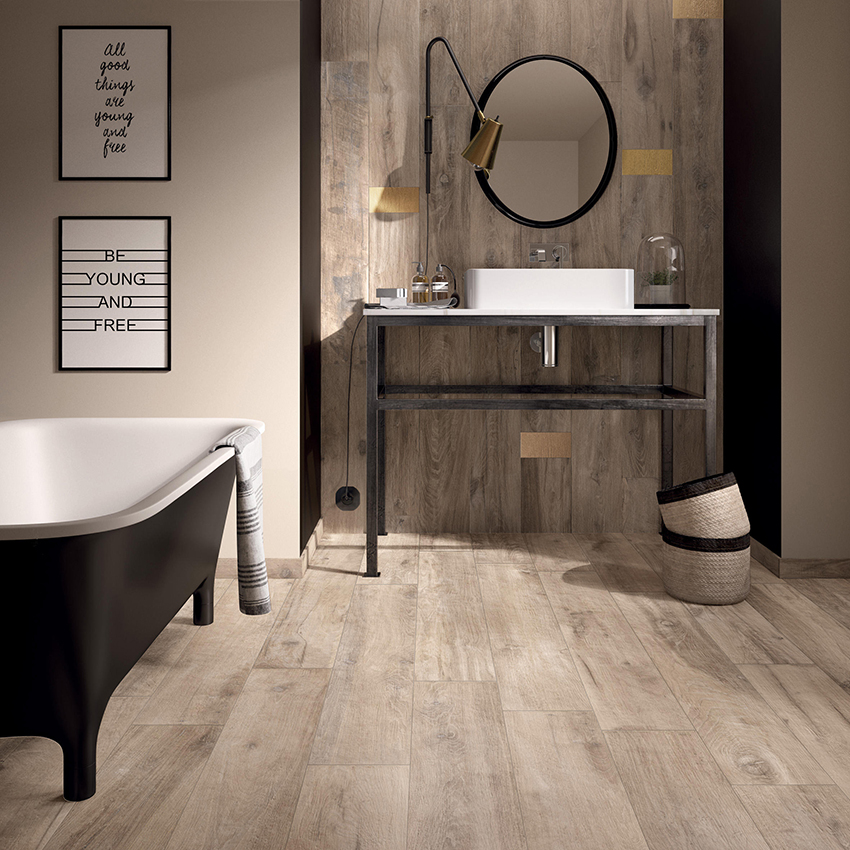 Convenience
You won't have to worry about accumulation of moisture with ceramic tile. Unlike wood floors, ceramic tiles are not damaged by liquids. This makes it convenient for cleaning since you can also wash the floor with lots of water if needed.
Sweep (or vacuum) and mop! It doesn't get simpler and cleaner than that. Ceramic tile makes excellent kitchen floors as it can be easily wiped and disinfected from spills. If the grout gets dirtier than you like, you can use a specially formulated grout cleaner to help restore it to its original beauty.
Ceramic tile floors are also resistant to fire, rot, insects, odor, and fading.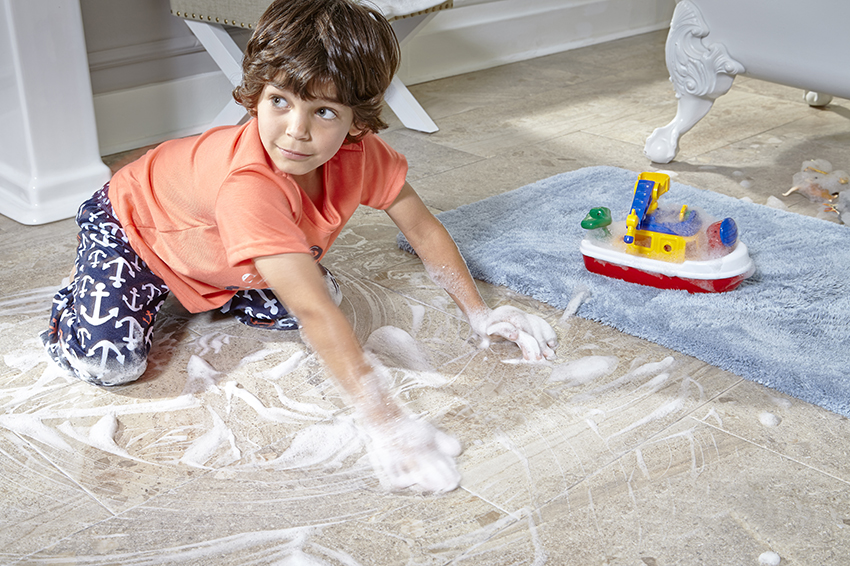 Bonus
Ceramic, which is made from clay, sand and glass is very environmentally friendly. Many ceramic tiles are made from recycled and/or recyclable content. Ceramic tile can also help to reduce your energy use (and bills) by keeping your house cooler in the summer and can help insulate your home in the colder months.
Ceramic tile helps increase the value of your home. Homes with tile floors tend to have high resale value, as well as a greater general home value when appraised.
Unlike carpet, ceramic tile does not attract dust and dust mites. Ceramic tile floors result in less ambient dust, making the air in your home much healthier by reducing the amount of household allergens. This is a fantastic benefit for those who suffer from dust-related allergies.