Of all the great flooring options you have to choose from, tile is one you can't really go wrong with. Its longevity and durability alone make it one of the best flooring choices on the market. But it also provides beautiful style and is ultimately the healthiest choice for families and the environment. Selecting the RIGHT floor tile, however can feel daunting, but Coles professional designers are here to share our knowledge and help you find the perfect tile for your next home project.
Ceramic Vs Porcelain
Ceramic is a wide variety of clay-based tile. Porcelain is a type of ceramic that produces a denser tile, which makes it more water-resistant and gives it a greater breaking strength.
If you're working with a budget, ceramic tile is the more cost-effective choice and is also better to use in areas that won't regularly be exposed to liquids. Porcelain floor tile is the better choice for areas that may see more frequent moisture such as the bathroom. If you're DIY-ing your installation, ceramic is easier to cut, while porcelain requires heavier cutting equipment.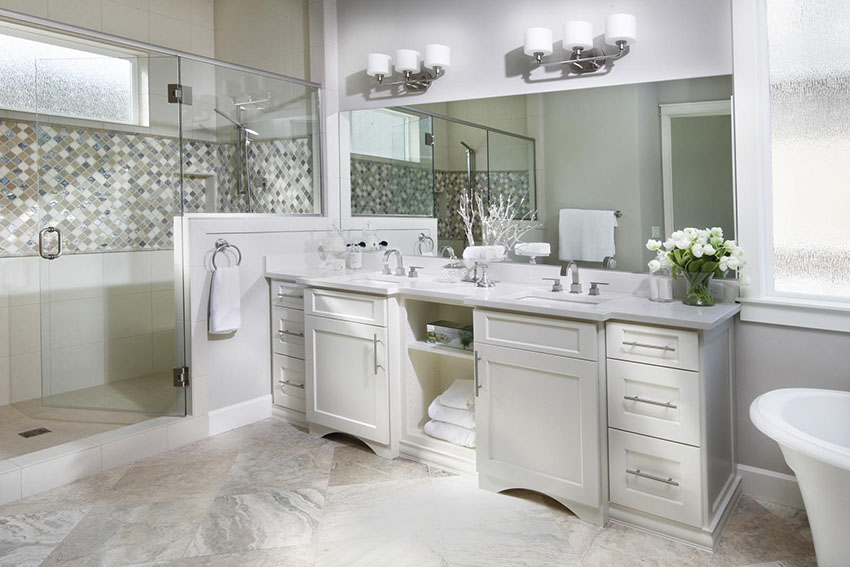 Slip Resistance
Slip resistance is one of the most important considerations when selecting floor tile—especially in wet areas. All tile flooring goes through slip resistance testing. The result of that test is a value called the dynamic coefficient of friction (DCOF). The minimum DCOF value for wet & level interior floors is .42 and the minimum value for outdoor floors is .60. Check the sales sheet of any product to find the DCOF values before purchase.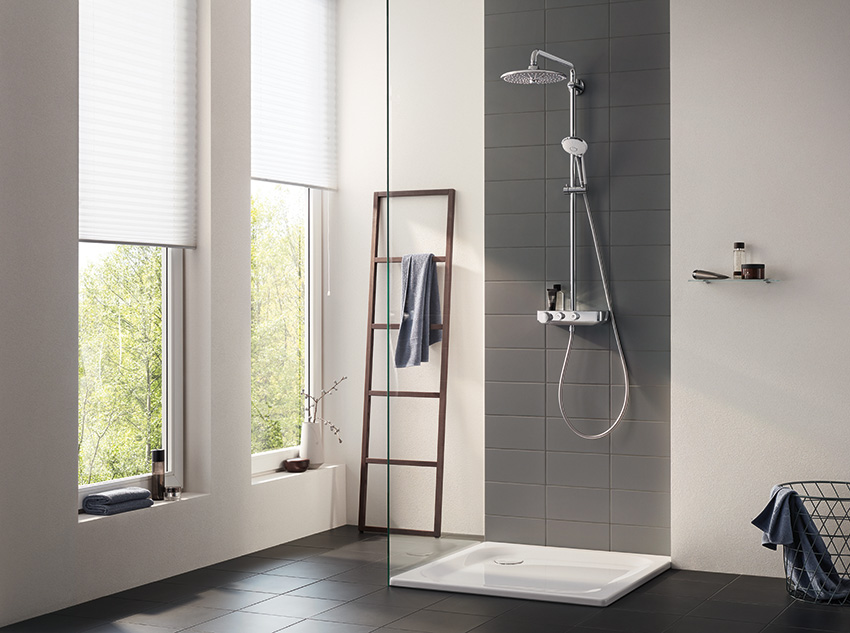 Shower Floor Tile
Shower floors require exceptional slip resistance and a proper slope angle for good drainage. Mosaic floor tile—tile smaller than 4 inches—create more grout joints, which result in better grip on your shower floor and increases slip resistance. Mosaic floor tile also makes it easier to achieve the perfect slope angle without the risk of uneven edges. Redefine your design with classic looks applied in unique ways like wood look tile.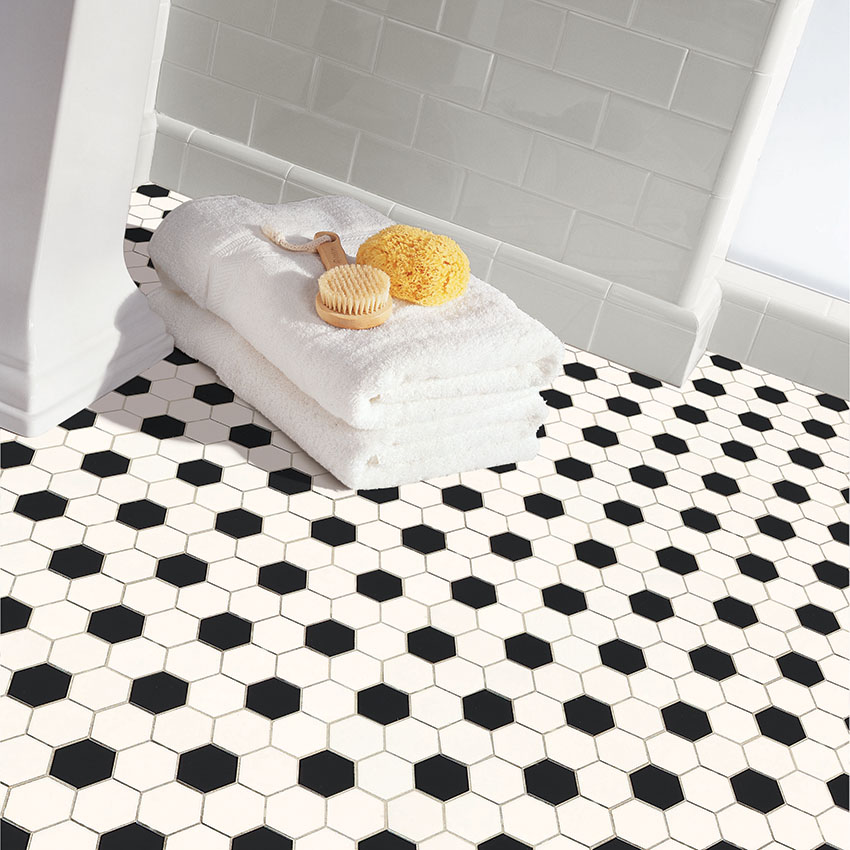 Indoor to Outdoor
Extend the comfort of your home to your outdoor spaces with tile. Ceramic, porcelain, and stone can all be used outside, however, a successful outdoor floor tile must meet certain specifications. Outdoor tile products should be UV resistant, fade resistant, able to withstand freeze-thaw cycles, and have excellent slip-resistance (DCOF of at least .60).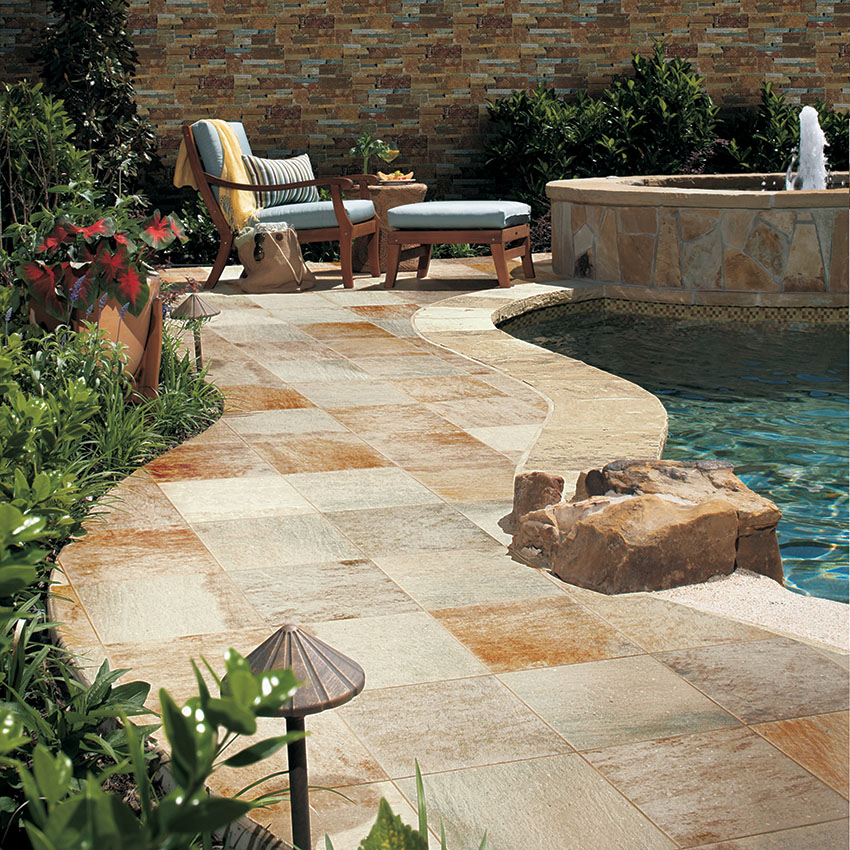 Outdoor Pavers
Pavers are a popular go-to for outdoor floor tile products. Why not push the boundaries a little further and add the benefits of porcelain to traditional pavers? The result is 2 centimeter pavers that are resistant to frost, staining, scratching, and fading. They are impervious to water and have a class IV hail impact rating. They can also be lighter than other paver options. Porcelain pavers are the perfect answer to the need for more resilient pavers with some sophisticated flair.
As far as installation goes, tile flooring installation can be tricky, which is why we recommend hiring a professional.