Tile is a great way to elevate the decorative style of any space, no matter what kind of look you're aiming for. Some designers, and homeowners are fans of the ornate details and warmth found in traditional interiors. Others love the streamlined look found in modern décor.
When it comes to tile, the same attributes define modern and traditional designs. Modern inspired tiles are characterized by the simplicity of their designs. Uniformity is key, either through flat expanses of color or the absence of color through the choice of smooth, soft colors such as gray, taupe or white.
On the other hand, classic tile compositions are filled with unique mosaics, borders, and decorative pieces. They are very original, artistic pieces, designed to shape spaces of elegance and luxury.
So what happens when you've got a taste for a little of both? In reality, most people's preferences aren't so cut and dry. Mixing styles is the best way to curate a unique space that fits all your style needs at once, without compromising any of your inclinations. The challenge comes in creating a cohesive look from those various styles.
Mixing styles isn't as easy as it sounds, though. The wrong pieces or colors may result in a chaotic mess instead of a stylish haven. But don't worry! There are a couple of keys to successfully mixing modern and traditional tile.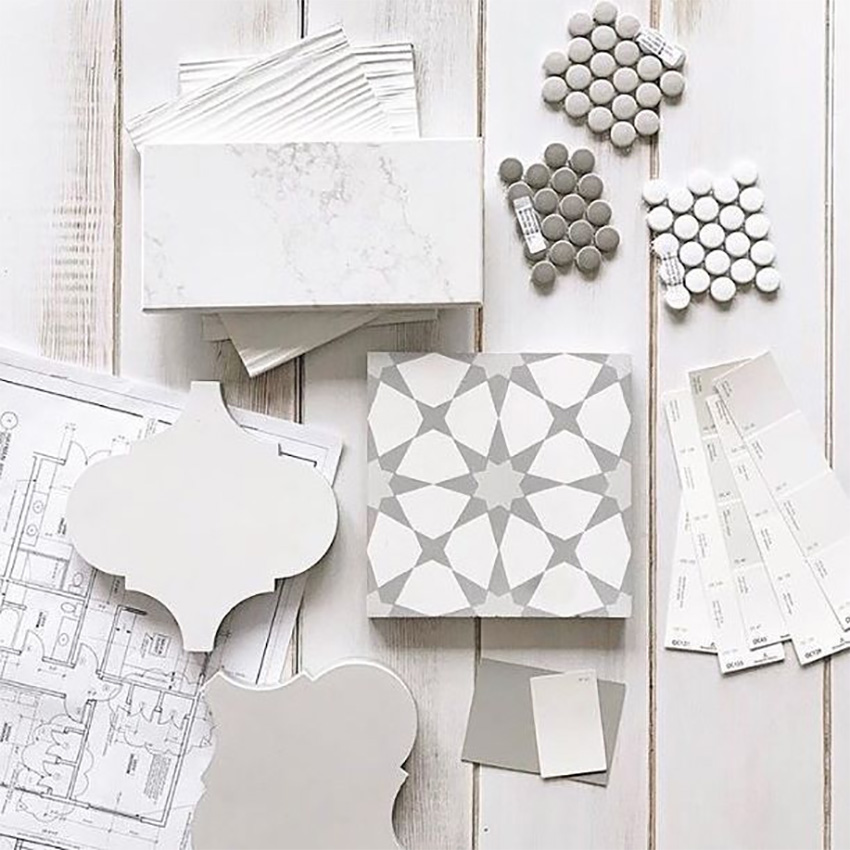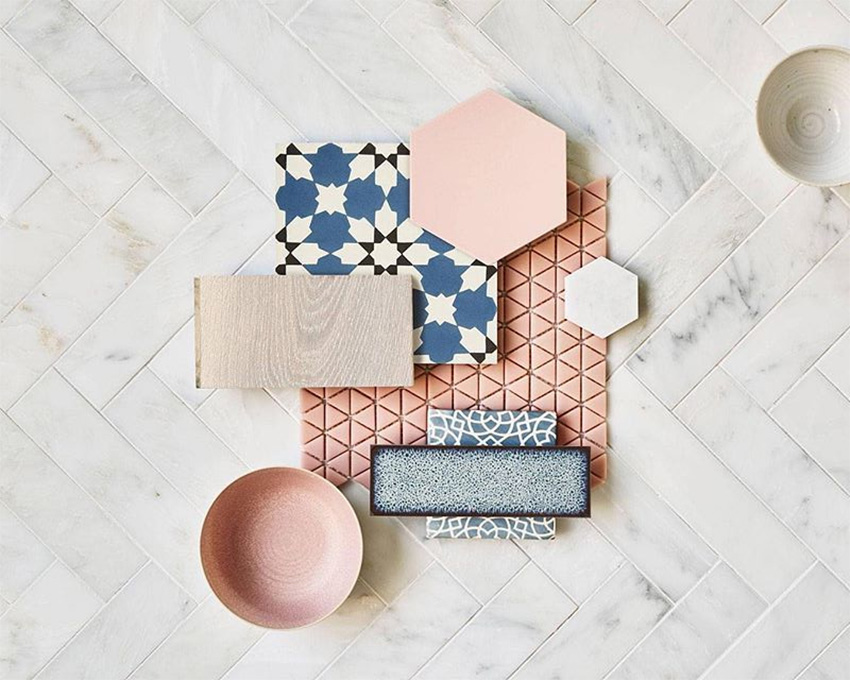 Architectural Elements
Define your foundation before adding your own twist. Look to the architectural elements of a space determine whether your room design leans more towards a modern or traditional look.
If you have a space with 10 foot ceilings, lots of trim and decorative molding and other ornate details; your room is traditional. However, if your layout is open and flowing, empty of ornamental architecture, and has an overall clean aesthetic; your home sits on the modern side of the aisle.
Remember, there's no right or wrong here. We are only looking to define your base layer.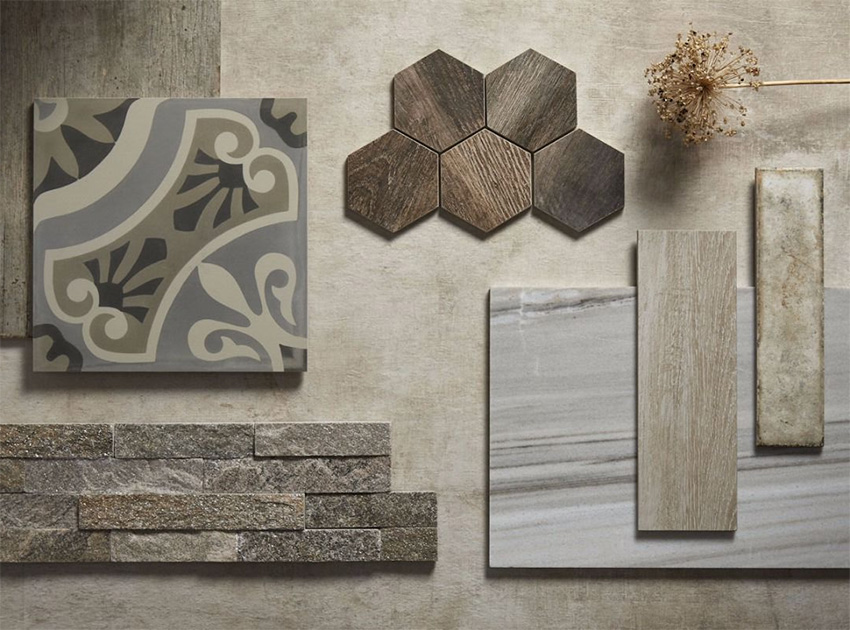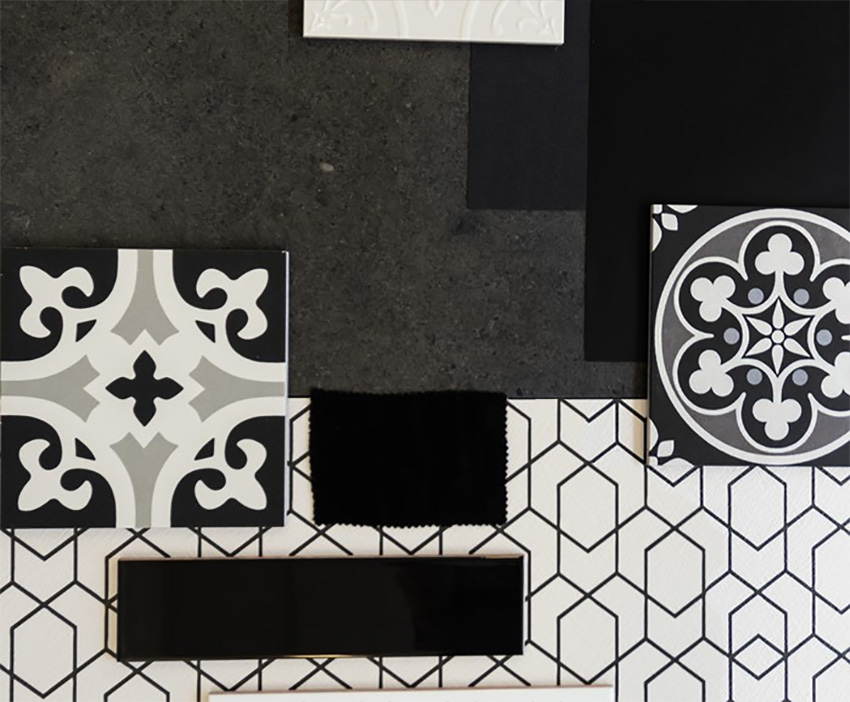 Define Your Style
Now just because the architecture of your home may lean to one side more than the other doesn't mean that you can't lean the other with your flooring and design choices. After all, we're here to learn how to blend the two, right?
Architectural elements aside, you need to define your own style. Now is the time to decide if your home will be more modern or traditional. Why do I have to define my style if I plan to mix them, you ask? Because these two design styles are just too distinct to marry them equally without resulting in chaos.
The goal is to select the style you love the most. Every show needs a leading lady, it's time to choose yours. The other will serve as an accent sprinkled sparingly, but intentionally throughout the room.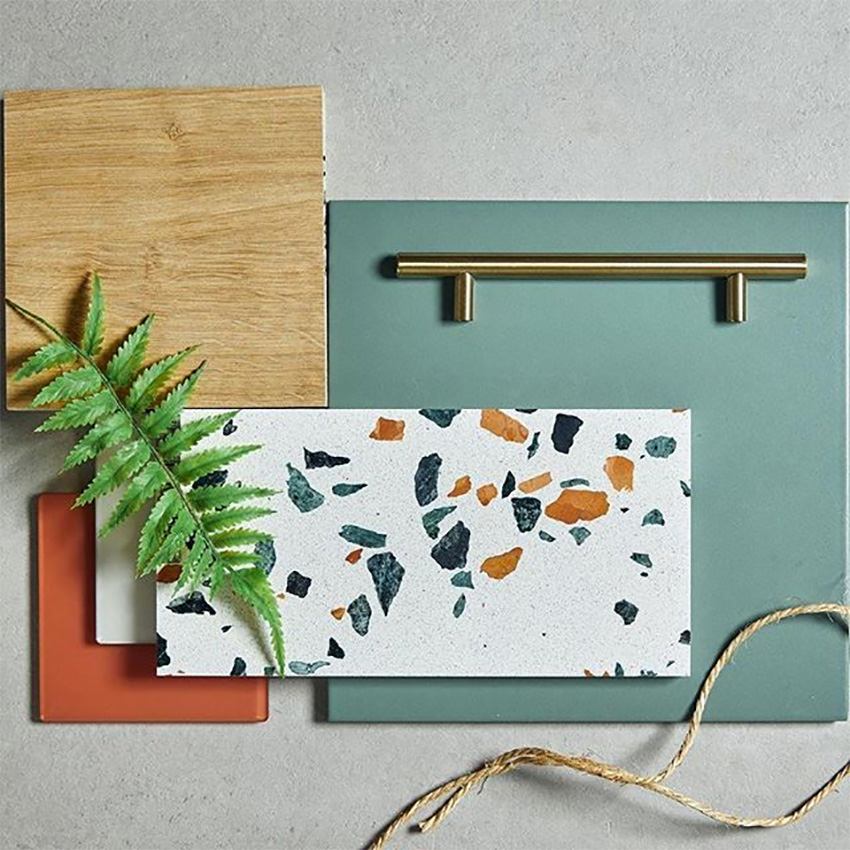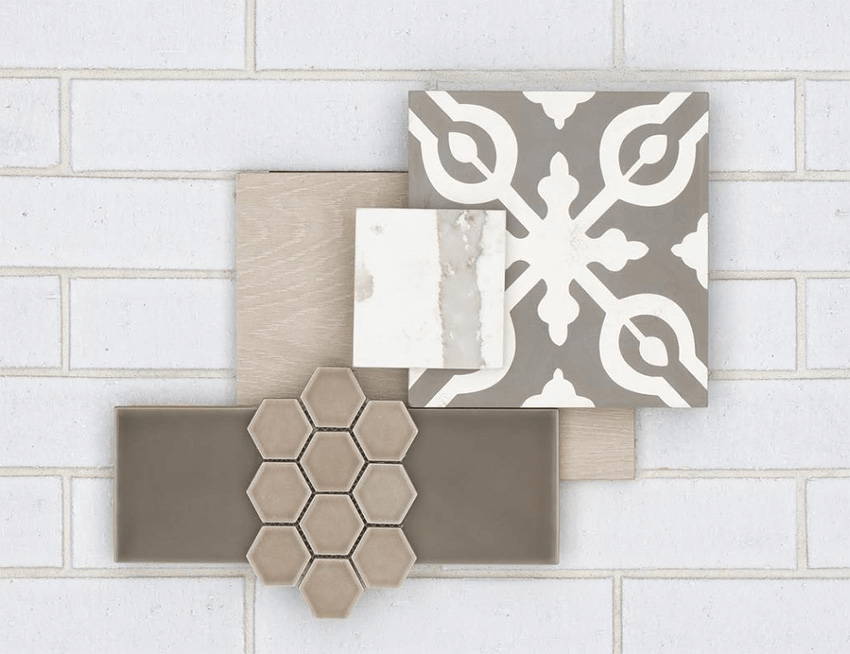 Mix it Up!
All of the most defining eras for interior design such as Victorian, Edwardian and Art Deco movements all possessed such strong styles. The key to blending traditional items with modern designs, is to take the defining trends from those decades and add a modern twist.
Choose a statement tile and give it a contemporary twist to give your home real sense of spirit. A lot of what goes into creating a space that looks effortless is all about the details.
Including a touch of the Victorian era into your home, try laying a modern encaustic floor design, and choose a deeply glazed blue, yellow or green brick tile in a bathroom or as a kitchen backsplash.
Maybe pair a contemporary toned herringbone wood look tile floor with a Moroccan shower or wall tile in the bathroom. Or a terazzo with colorful mermaid tiles! The possibilities are endless, so go forth! Conquer your tile dreams!