What do you do when your heart says hardwood, but your wallet disagrees? We're here to let you in on a little secret. You can get that warm hardwood look for a fraction of the cost! There are several super stylish, affordable wood-look flooring choices that are easy to install and require minimal maintenance. Don't compromise on style, you can give your home both the flair and functionality it deserves, you just have to know where to look!
Luxury Vinyl
First and foremost, we've got luxury vinyl. Its ultra-realistic top layer is designed to imitate real hardwood and is covered by a clear, protective layer above. You can even find luxury vinyl products with a textured wear layer that mimics wood grain to make it feel as realistic as it looks. Luxury vinyl is both highly durable and affordable, which has made it an increasingly popular hardwood alternative. And when it comes to variety, luxury vinyl comes in a wide range of colors and species with several different finishes to choose from. Since vinyl flooring is waterproof, it can also be installed in any room in the home, including spaces where moisture is a concern like bathrooms, kitchens and laundry rooms.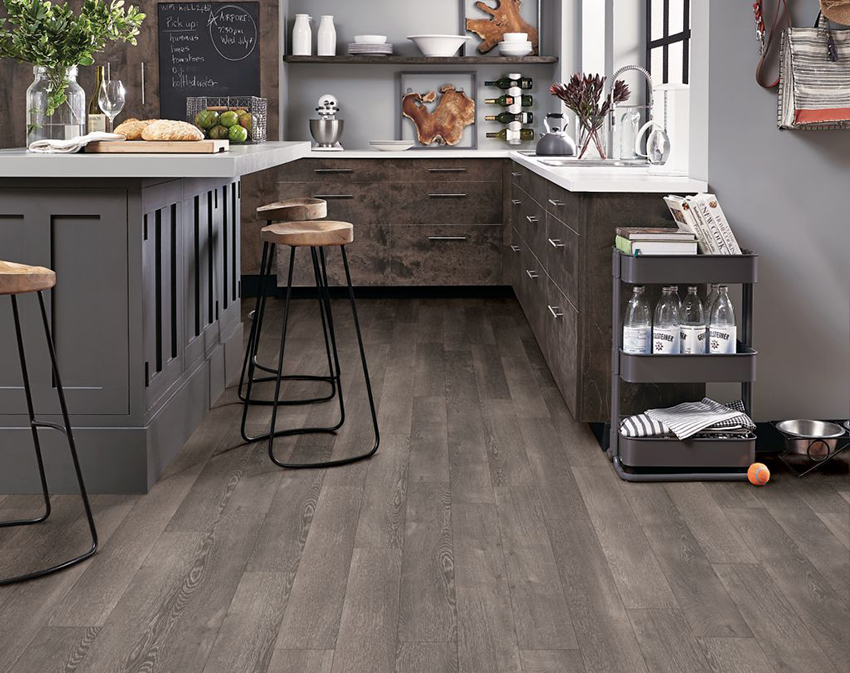 Wood-Look Tile
Yes, you read that right. Now you can get the warm look of hardwood with the functionality of tile. Wood-look tile allows you to keep your hardwood styles consistent throughout your home, even in bathrooms and kitchens where moisture is always a concern. Tile is resistant to water, heat, and humidity, which makes it a great stain-resistant option. It's also durable, inexpensive, and easy to install. Many of these wood-look tiles are so realistic, that it is nearly impossible to see with the naked eye that it is not real wood. Thanks to advancements in manufacturing processes, this tile flooring contains a level of detail previously impossible to obtain. Such precise detail that can mirror the look and feel of a genuine hand-scraped wood floor.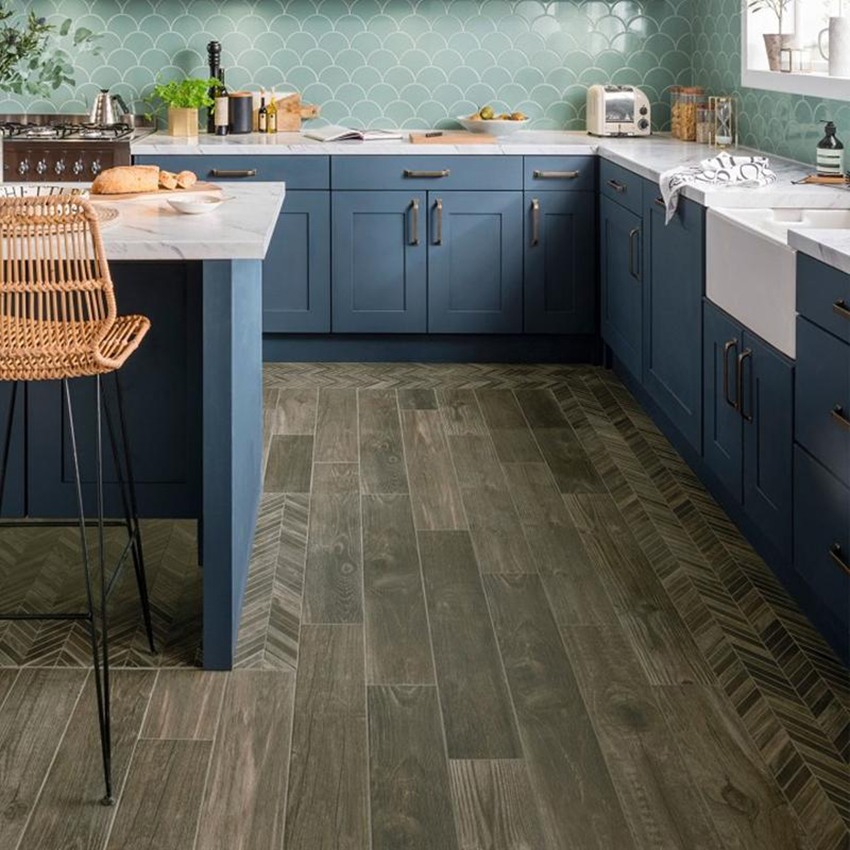 Laminate
Laminate is one of the most cost-effective hardwood alternatives. It has come a long way since it was first introduced with more realistic wood looks than ever. In recent years, laminate has skyrocketed in popularity & design. There are now many different laminate styles, designed to mimic their natural hardwood counterparts. There is an abundance of laminate collections available, designed to bring you the remarkably realistic look and warm appeal of fine wood floors. Laminate is easy-to-install, easy-to-maintain and is exceptionally durable. Whether you're looking for high gloss, distressed, or handscraped textures, laminate is on top of all the latest trends.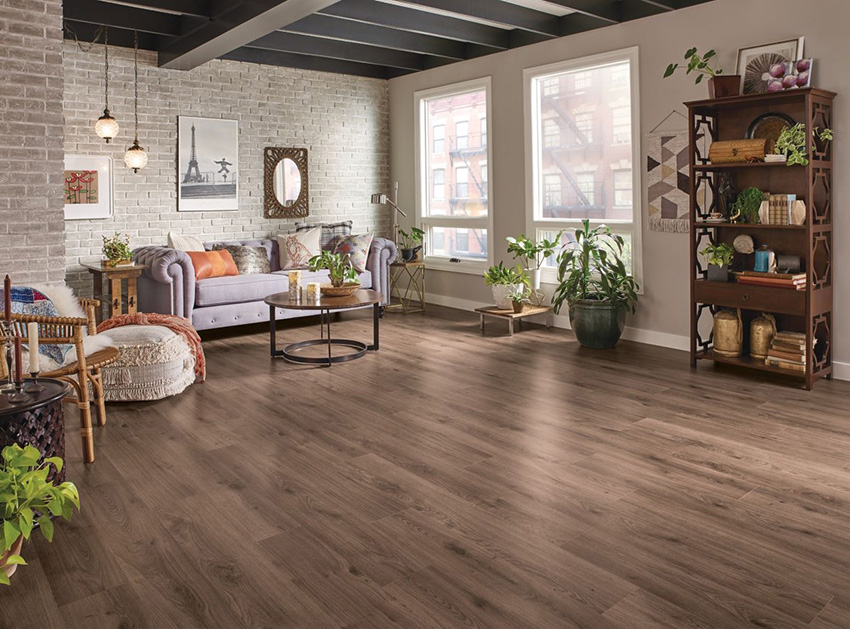 Engineered Hardwood
Engineered hardwood planks are much more durable than natural hardwood floors. Their top hardwood layer gives you a natural look that can be found in a variety of styles and colors from classic hickory or oak to more contemporary grays. Its bottom layers consist of bonded ply to set a strong structural base. This core prevents it from expanding and contracting with changing temperatures and humidity levels, and gives your home the durability it needs to last as long as possible, even in the most high-traffic areas.