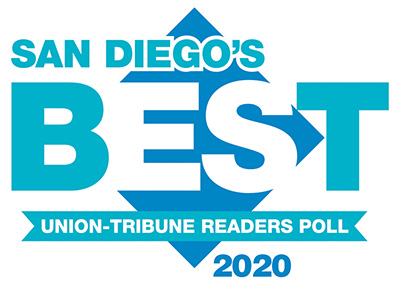 Every year, the San Diego Union Tribune asks readers to nominate the best in 176 categories – from restaurants and attractions to shopping and services, and nearly everything in between. The people of San Diego share their "best" picks in the San Diego Best U-T Readers Poll. Readers voted throughout the month of June and Winners have finally been revealed!
For the eleventh time, Coles Fine Flooring is proud to have been voted San Diego's Best in the San Diego Union Tribune Reader's Poll! We won in two categories: Carpet and Flooring Store and Best Tile and Stone Store. In addition to the Best awards, we also received the 2020 UT Readers Poll Award for San Diego's Favorite Kitchen and Bath Remodeler, Building Contractor, and Local Construction Co.
We would like to say a huge thank you to all of our loyal and happy customers who voted for us! We are so thankful to have been chosen again!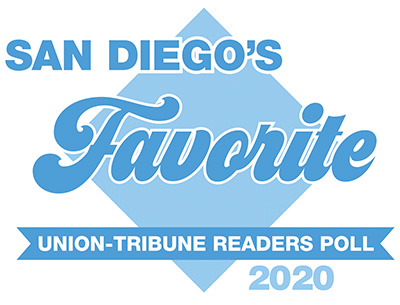 A majority of voters in the Carpet and Flooring category deemed Coles Fine Flooring the best and these votes represent the positive experiences of our cherished customers. Winning these awards is such an honor, and not only tells us that our commitment to providing superior products, service, and value is right on track, but also reminds of of why we are here doing what we do every day. Our customers are our number one priority and we couldn't be more grateful for the opportunity to serve the community of San Diego for over seventy years.
Coles has been a family owned and operated company since 1947, and customer satisfaction is of utmost importance to us. We deeply appreciate the recognition and we sincerely thank all of our customers for your votes, your confidence, and your business!!