When you think of adding tile to your home, your mind may immediately drift to kitchen backsplashes, shower walls, and bathroom counter tops. But, there are so many other places to use this material that are often overlooked. We came up with 3 unique places in your home that you are not using tile but should.
Kitchen Counter Top
Tile might seem like a common answer when it comes to picking kitchen countertop materials; however, it is not used as often as wood, granite, and other large stones. Choosing tile is a great decision if you are looking to add a rustic or quaint feel to your home. Try a selection of brown shades to achieve a rustic look and a polished white to achieve a quaint look.
Click here to see how we use tile here at Cole's Fine Flooring!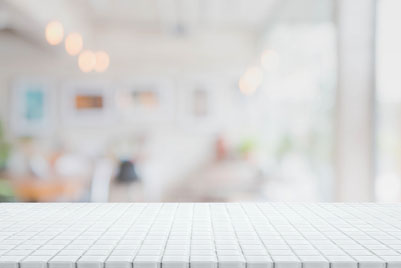 Staircase
Stairs often tend to be on the bottom of one's list when it comes to decorating different parts of their home. However, we would urge you to move it right up to the top of your home decoration list. Adding tile to your staircase can give it that extra pop of color that will set your home over the edge to make it more unique. Try going for a fun and colorful pattern like the one pictured above to draw attention to this corner of your home.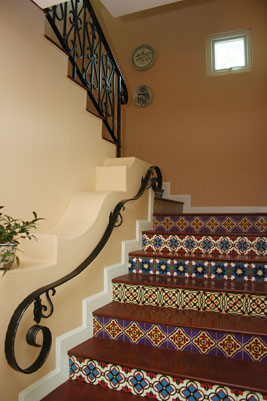 Bedroom Walls
We already know what you're thinking: why didn't I think of this before? Tile is one of the easiest ways to add an artistic vibe to a bedroom without having to fill all of the walls. It attracts so much attention that by adding it to one portion of the wall, you hardly need any other decorations or features in the room. Try placing large tiles in on one wall of your bedroom to give it a layer of depth that will catch the eye of anyone who enters.