One of the main purposes behind buying an area rug — other than decorating — is to help define a space. When searching for the perfect area rug, some of the most important things to consider are floor space, furniture and the balance between the two.
A few of the most common area rug sizes are the standard 4'x6′ or 5'x7′, the larger 6'x9′, or the over-sized 8'x10′ and 9'x12′ options. Custom sizing is also an option for many rugs, but is often more expensive. A great way to get a visual idea of what size you should consider before going shopping, is to use masking tape or newspaper to map out your space and arrange your furniture around it to see how everything will fit. When in doubt, always go with the slightly bigger option. It is much easier to tuck the excess under furniture than it is to make a small rug fill a big space.
In a spacious living room, define the seating area with a rug that fills the center and arrange the furniture with just the front legs on the edge of the rug. This will connect all of your pieces without having to pay extra to fill the areas under the furniture. Typically a 6'x9′ or 8'x10′ will fill a larger space nicely.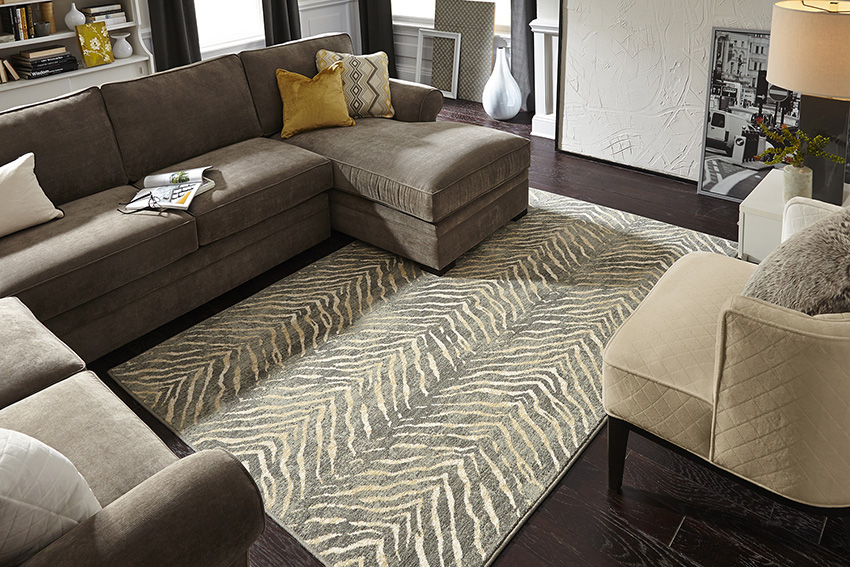 Define smaller spaces within multi-purpose rooms with a medium sized rug like a 6'x9′. This will help visually separate the seating area from the rest of the room.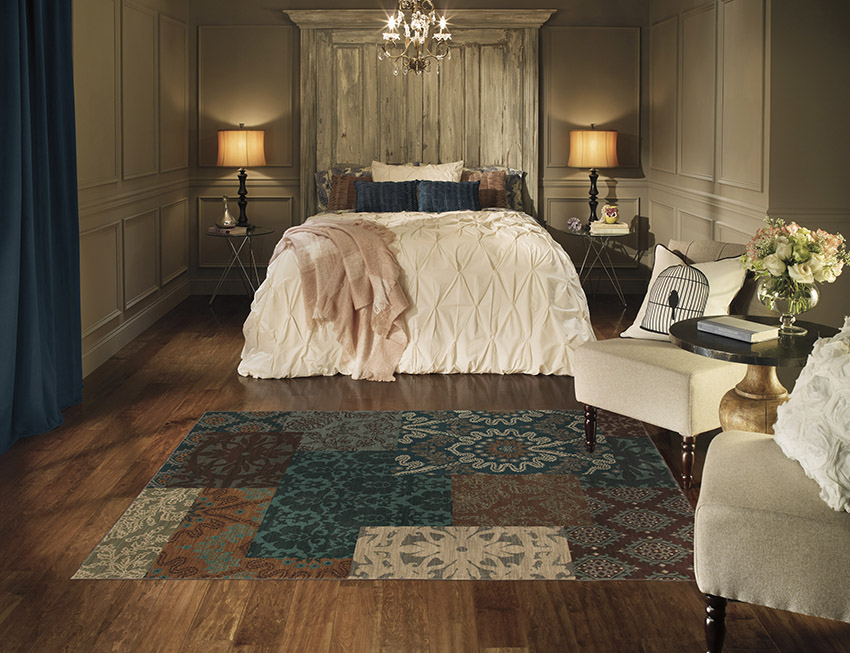 In larger, open-plan dining spaces, a rug can help define the dining area and separate it from an adjacent kitchen or living room. The main thing to remember when mapping out this space is that the table and chairs need to fit entirely on the rug with enough of a border so that the back legs of the chairs don't fall off the rug when someone is sitting in them. To find the ideal rug size for your table, place the chairs under the table and measure 20 inches out from the back legs all the way around. That should be your minimum rug size.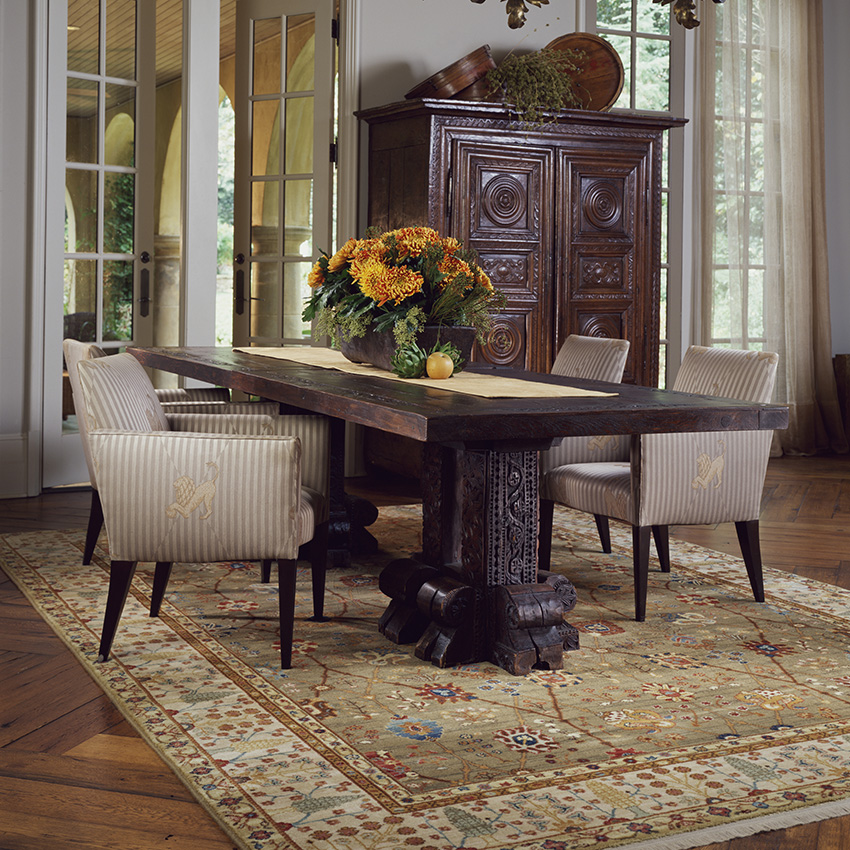 Area rugs are a great way to make a minimally furnished space feel more welcoming. Smaller undefined areas like hallways or entryways often don't have a lot of space for furniture or other decor, but a runner is a perfect solution for warming up an empty space.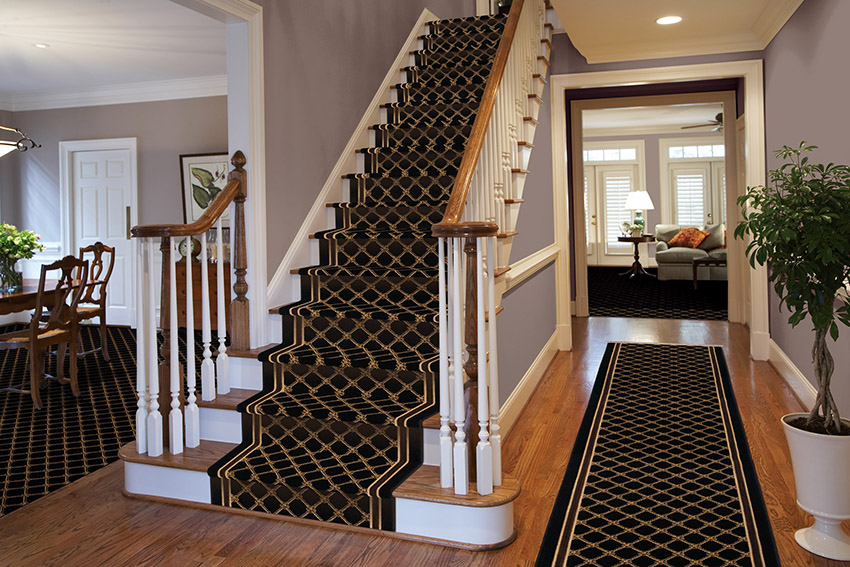 In really big open floor plans, you may want to opt for a custom sized rug to make that expansive space feel a little bit more intimate. In cases like these, the large area rugs anchor the high ceilings and pull the dimensions in enough to feel cozy without sacrificing any square footage.