Many pet owners think of their dogs as family members, as they should! This means making sure their pet is happy, healthy and comfortable. Wool carpet provides the ultimate luxury for pets, while keeping them safe and healthy.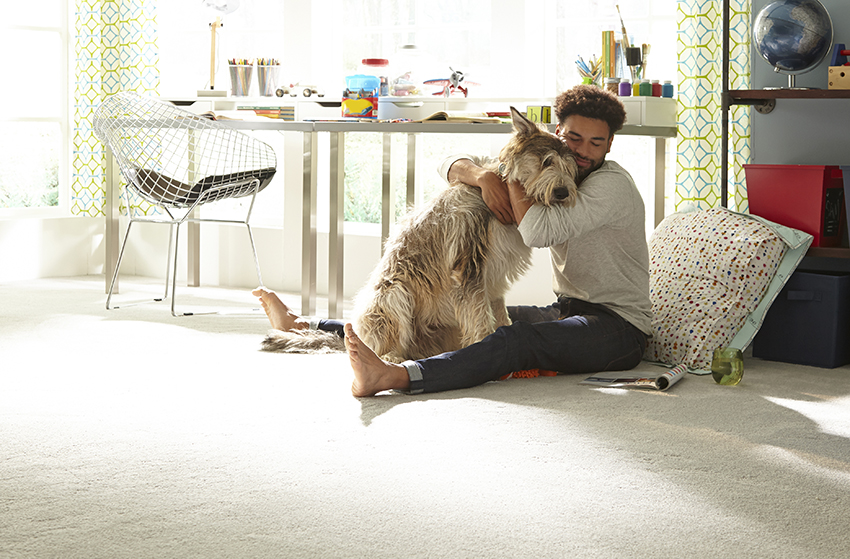 Find out how wool carpets can keep you healthy
Wool is a non-allergenic fiber that does not promote the growth of bacteria, dust mites or give off harmful emissions, which makes it a safe and healthy choice for older pets and those with compromised immune systems. Since it also absorbs indoor air contaminants, it acts as a natural air filter producing cleaner and safer air for your pets to breathe. Wool neutralizes and binds air contaminants in its structure, keeping the air healthy even at sniffing distance.
On top of promoting good health, the luxurious softness and warmth of wool makes it incredibly comfortable under foot. All the qualities that make wool coats, sweaters, hats and scarves so wonderful to wear are built right into the carpet. Wool's natural bulk and resilience provides an exceptional layer of under-paw comfort and the perfect place for pets to curl up and enjoy.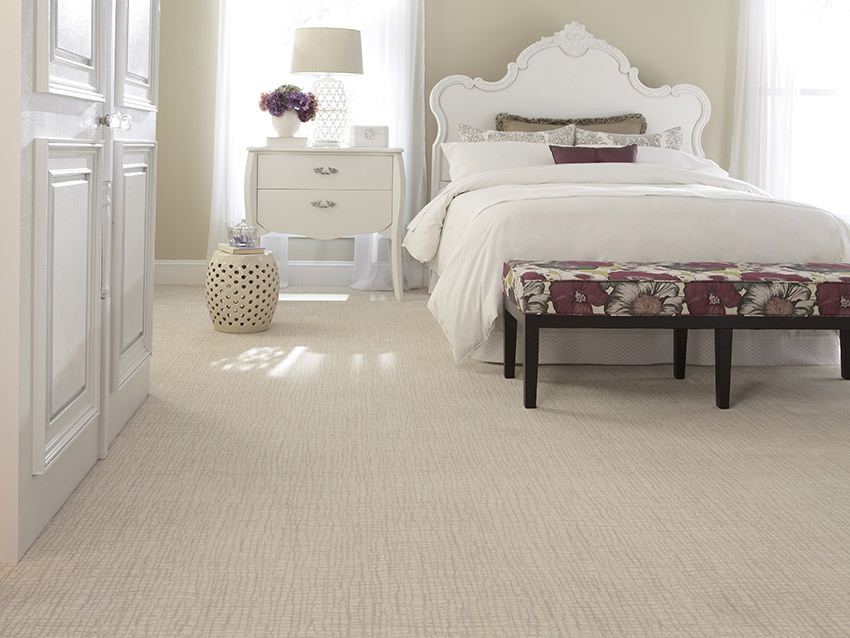 Relax without the fear of instant pet stains
Pet owners can also relax in the comfort of wool, even if their dog is accident-prone. As long as they vacuum regularly and respond quickly and correctly to mishaps, the easy-care benefits of wool help maintain its good looks. Wool can be bent and twisted over 20,000 times without breaking or losing its shape and springiness. This means it will retain its good looks and natural benefits, even under the most trying conditions.
Find a wool carpet that blends with your furry friends
For customers with pets that shed, a carpet that matches the pet's hair can help keep the floor looking clean. Although it may sound a little ridiculous, this beauty secret can lessen the need for extra vacuuming. The visibility of tracked-in dirt can also be minimized by choosing a carpet that mimics the outside ground color. Of course, the ultimate disguise is a colorful wool area rug, which can hide a multitude of mishaps while keeping the floor soft and inviting for the entire family.
Wool carpet will maintain its performance and appearance with regular vacuuming and periodic professional cleaning. As dirt particles make their way into your carpet, they are caught by microscopic ridges that protect the outside of the wool. This natural attribute contributes to wool's long-lasting good looks by keeping the dirt particles high on the pile where they can be easily removed by vacuuming.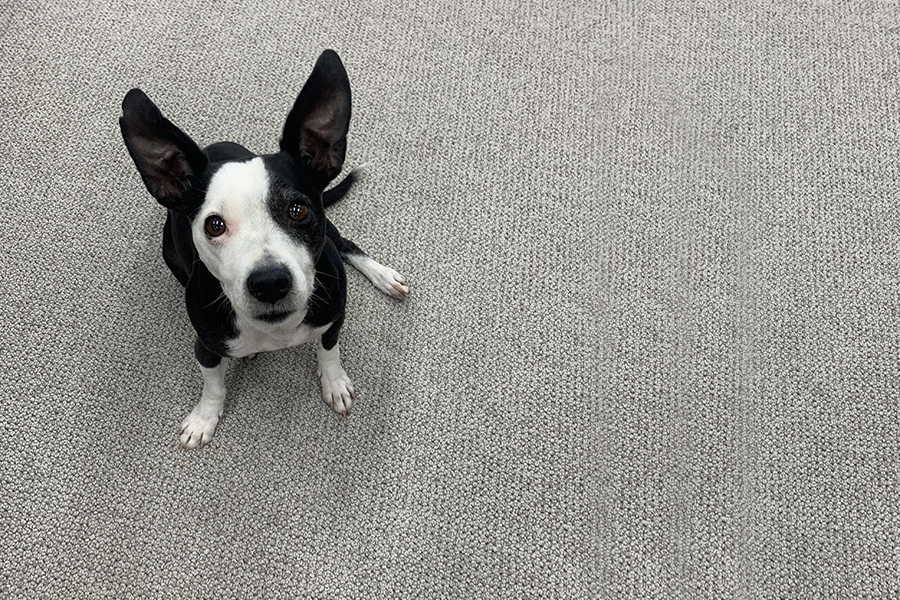 Keep your wool in great shape with regular maintenance
The best way to provide long-term maintenance for your wool carpet is with periodic professional cleaning. During professional cleaning, the wool absorbs water vapor which causes it to swell and shrug off dirt particles which are then more easily picked up during the cleaning process. Professional shampoos can also break up and remove oily deposits. 88% of spills in the home are water-based. Wool is water-repellent due to a fine natural protective layer. When liquid is spilled on your wool carpet, it will form beads on the surface, allowing time for you to blot them up before they can be absorbed and cause a stain. Wool is naturally soil resistant because of its protective outer layer which traps dirt in the upper area of the carpet pile so that it can be easily removed by vacuuming. Wool also hides soil particles away from view, so your carpet will look cleaner for longer.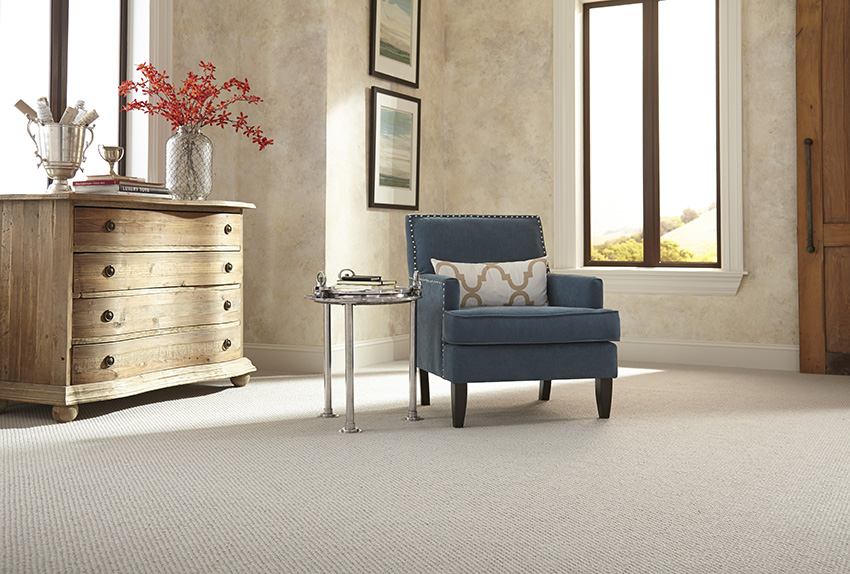 Find the best in Beautiful, Natural, and Stain-Resistant Wool Carpet without the Struggle
Do you find yourself needing versatile carpeting? Wool is the perfect solution for dirt, pets, and stains to keep you happy with your carpet for years to come. Whether you're not quite sold on wool carpet or ready get started with your pet-friendly home improvement project, our team at any of our 3 San Diego, CA, locations can assist you. Please contact us at Coles Fine Flooring to strike a conversation with true flooring professionals.